We would like to introduce Joni Martins. Author of the Friends, Family and Love series.  Joni is an accomplished writer with 6 books available on Amazon. She is currently working on the next book in the Love series.
BBE: Welcome. Let's get to know you first before we talk about your books. While my team alter the bright lights to shine—just so,  tighten the thumbscrews and hook up the polygraph; why don't you start at the beginning and tell us about your early life and upbringing?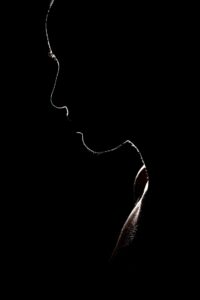 Joni Martins: I was born in the mid-sixties in the Netherlands. Although my dad started his life as a painter and decorator, he changed his career to join the military police and then joined the army. He was there until his retirement. My mum was a housewife who studied to be a chiropodist and worked as a podiatrist. Dad was a sergeant major type of guy around the house and ruled the roost with an iron fist. I was their only child until the age of eight, and my sister was born in the early seventies.
Dad was keen to let me know I wasn't good enough and would never amount to anything. However, he played the proud dad in front of family and friends, telling them how well I was doing. In the end, I proved him wrong and went on to university before embarking on a healthcare career before my retirement.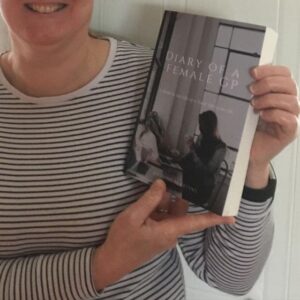 BBE: Where are you from, and where do you live now?
Joni Martins Although I was born in the Netherlands, I moved to the UK in 1995 to further my career. Until my retirement in 1997, I worked for the NHS. I returned to them in 1998 after my husband asked me to help him out when his manager became terminally ill. I still work for the NHS currently, although my role is now in management.
BBE: how did you perform at school, top of the class, or the child they said would never amount to anything as long as he had a hole in his—inkwell?
Joni Martins: During my primary school days, I was told I wasn't doing well enough to go anywhere higher than middle school. I wasn't fast enough, and my dad told me I couldn't do anything, either. I opted to go to middle school but performed at the top of the class.  I realised I had more in my brain than I was given credit for, and rather than setting my sights low, I put them high. This paid off, and I proved teachers and family wrong. My peers bullied me through my primary and secondary school years. The bullying finally stopped when I went to the school before uni.
BBE:  Where are you now? Tell us a bit about your life, work, family?
Joni Martins: I've been lucky to find a great guy. I met him at work in the Netherlands, and he followed me to the UK. We built a wonderful life together and have four fabulous kids. They are all adults, the youngest is 18, and two have joined us in working for the NHS. Although I had not planned to retire early as I loved my career, I did and enjoyed the quiet. However, after a year of being a full-time author, I was dragged back into the world of working people. I had to lead the practice through all the ups and downs of the pandemic. As a result, my writing has taken a backseat, but I'm sure that will change when everything settles.
BBE: Where do you go when the world gets scary?
Joni Martins: The world has always been a scary place. There is nothing new about that. To be honest, the world isn't as bad as it was in my youth. I have a great husband to seek support from and a family I love. I have learned to relax in unlikely conditions and don't scare easily.  I have my books, my writing, my crafting—I like making cards too—and my reading to go to if I need a break or to escape.
BBE: Which five people, alive or dead, would you invite to a dinner party?
Joni Martins: That's easy. We're a family of 6, so who do you think? My husband, my 3 sons and my daughter. If you mean which 5 except those, that would be more tricky. My in-laws would form part of that group. Perhaps my great aunt as she was a fabulous woman. My maternal grandad who passed too soon. Not sure who else, my sister maybe.
BBE:  What is your method for writing?
Joni Martins: Usually, ideas come to me when I'm doing something else. Sometimes when I'm driving, other times watching the news or anywhere really. I often work them out when they pop up and keep them in my mind for a while.
When I write, I put my fingers on the keyboard and let them run over the keys. The ideas pop up, and I type them as I look out of the window to let my thoughts flow. Nowadays, I tend to use the free YWriter6 program and set the story out before I write. But the method when I start writing remains the same. I just let my fingers run over the keyboard while I stare somewhere else and let the story flow. It helps that I can blind type.
BBE: Favourite food, drink, pet, film and book?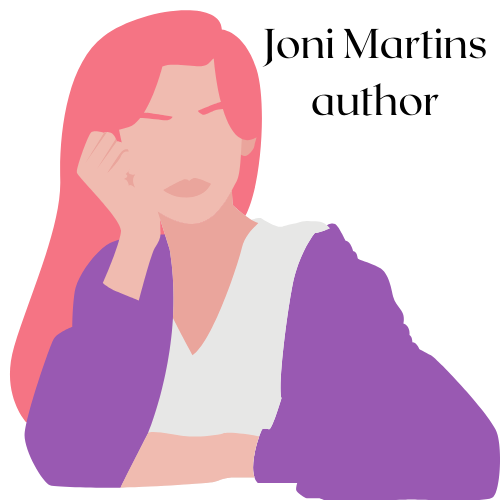 Joni Martins: Favourite food is Chinese or Indian.
My favourite drink is lemon and ginger in hot water—I hate the taste of alcohol.
My favourite pet was my dog, a Rhodesian Ridgeback. She was lovely, a real lapdog. Even if she could put her front legs on my shoulder when I stood.
My favourite film? Not sure, I like loads of films, Harry Potter, Dirty Dancing, and many more.
My favourite book? Again, I love books, and it's near to impossible to choose a favourite one.
BBE: What makes you different?
Joni Martins: Indeed, what makes any of us different? We're all unique human beings, and that makes life interesting. My youth has moulded me into the person I am now. Looking back on it, I realise it was an abusive childhood. One I survived and grew up from. I don't want anyone to have to go through what I did. Bullying is awful, too. My childhood has left me struggling to feel good enough, and there are still moments when I feel that I'm not good enough and never will be. But I pull myself out of that and know I have proven that I am good enough. Despite or because of my childhood, I am a strong woman who can survive most adverse events. It's made me somebody who wants to have a friendly word for everyone and give back to the community.
BBE: And how did you come to writing?
Joni Martins: I have always loved writing. The first stories I wrote were after I learned to write in primary school. I still have some of these stories that I bound together with wool. During my career, I only wrote when it was part of my job. When I retired, I went back to my hobby and published 5 books within a year. I have published 6 books and am working on 3 more.
BBE: What are your influences and your writing ethos?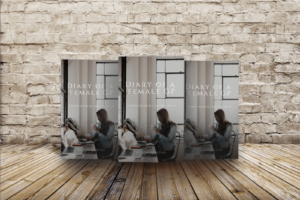 Joni Martins: Anything can be an influence. Something in the news, a song, a bird jumping on the hoe, anything. I want my stories to be fun, with no sex for the sake of sex and no violence for the sake of violence. Whatever I put in the story, it must be something that furthers the book. That's what I look for in the books I read, too.
BBE:  How far have you come, and where are you going with your writing?
Joni Martins: I think I've come quite some way. Especially if you consider that English is my second language, but I write it. I can see the growth in my writing from the first book to the last. Finding free editing tools has helped massively. I use Grammarly, ProwritingAid and Hemingway Editor as the basis of any of my work. This has helped to improve my writing significantly.
BBE:  Ready—Set—Go. Tell us about your books in order of publication?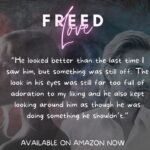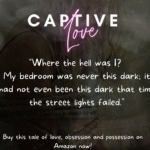 Joni Martins: Captive Love—The first book in the 'Friends, Family and Love' series. We meet Lydia, a 24-year-old GP receptionist who is kidnapped by an obsessed admirer. Sam believes Lydia and he belong together, and he will make it happen. Rob, Lydia's housemate, discovers she is missing and tries to find her to bring her home.
Freed Love – The second book in the series. This one has two versions, a censored one and an 18+ version. Lydia has escaped and is back home. However, the atmosphere has changed, and Lydia and Rob struggle with their feelings. Will they work it out, or is their friendship doomed?
Hidden Love – The third book in the series. This book follows Theo and Krista as they discover love when they attempt to bring their friends Lydia and Rob together. Theo's sister has other ideas and believes her brother is not good enough for her friend. Both she and her mother keep opposing Theo and harm his self-belief.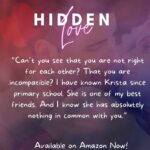 Lost Love – The fourth book in the series. Theo spirals into a deep depression and is suicidal after Josie's harsh words. Josie regrets what she said as she sees what they have done to Theo. Will friends and family be able to save him before he takes his life? Can relationships be saved?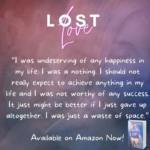 Holiday Love – The fifth book in the series. Freya goes on a camping holiday to France on her own. Her brother can't go with her because he needs to work. The day after her arrival at the campsite, her brother's best friend turns up. Together they explore the sights of beautiful Brittany and romance blossoms. But will it survive when they return home?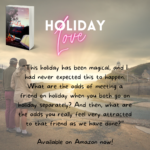 (Growing Love is in progress)
Diary of a Female GP—This is non-fiction and follows a female general practitioner during a week of work and home life.  It showcases the struggles of juggling a young family and her duties at work. She meets lovely patients and suffers an equal amount of abuse daily from patients with high expectations and those who have unreasonable demands. Life in general practice is much more than just seeing patients. If you want to know what it is really like to be a GP in the UK, this is worth reading. And, although one reviewer mentioned that the home life was completely unrealistic, this was what life for this female GP was really like.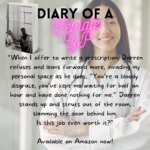 Wake-Up Call—A paranormal romantic murder mystery. Although everything about Darryll's day is normal, something doesn't feel right. He doesn't know what's wrong but goes about his day as usual. Other than his daughter and dog, everyone ignores him. The peace is shattered by an ear-splitting scream. His wife Alicia is distraught. He follows to comfort her, and what he finds rocks his world. Was this really a suicide? (I'm editing this book at the moment)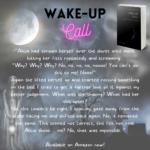 Watching You From a Dark Corner—A paranormal mystery. Two predators are following Lizzy. One thinks she's the ideal woman for him and wants to make her his queen. The other wants to stop it from happening and claim her for himself. When Demitrius captures Lizzy, will she escape? (This book needs editing too.
BBE:  Which is the favourite of your books?
Joni Martins: The Diary is my favourite. It appears the public agrees as it is the one that sells best. Next on my favourite list is Holiday Love and then Lost Love.
BBE: And your favourite character, how did they come about? What do you like or dislike about them?
Joni Martins: I'm not sure who my favourite character is. I love all my characters. Even Sam, a psychotic, obsessed young man, has his own charm that pulls you towards him.
BBE: Tell us about your writing achievements and about things that haven't worked so well for you?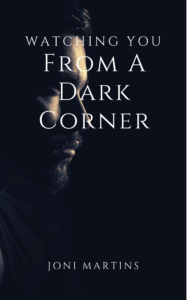 Joni Martins: Achievements? Not sure. I write because I love writing. So earning from my writing is a bonus, and it feels great when people love my books. Other than that, I'm not sure.
BBE: What are you working on?
Joni Martins: The main book at the moment is Wake-Up Call. I love this book, and I'm editing it. It was my NaNoWriMo 2019 project (Diary of a Female GP was my project in 2018).
For my 2020 project, I wrote Watching You From a Dark Corner, and it's queued for editing once Wake-Up Call is finished.
Growing Love is nearing completion. It just needs another few chapters and editing.
I aim to re-edit the first 4 books in the series and change the covers.
I have quite a few new ideas floating around in my head, too. One is Primary Care During the Pandemic – From Slap to Clap, to Slap Harder. One thing we have noticed during COVID19 is how complaints were high before the pandemic. Then the complaints went down, and support for the NHS soared. But it was a brief flash-in-the-pan, and now, the protests are spiralling out of control. Abuse of staff is peaking to an all-time high. It's time to show the public the effect this has on people working in healthcare.
BBE: Where do you see yourself in five years?
Joni Martins: In five years, I may well be retired again. And, in that case, I will be a full-time author and writing, editing and publishing. And, if I make some money that way, it's a bonus.
BBE: Which is your favourite cover?  How did you come up with it, and did you do it yourself?
Joni Martins: The first 4 books have covers that I'm not happy with. They were covers made available through KDP and suited me as a beginning published author. The fifth book has a far better cover, and I have created that one using Canva. I'm happy with it. I love the cover for The Diary, too.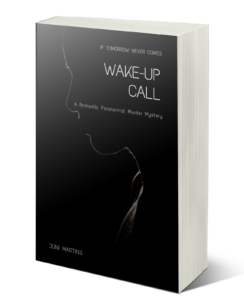 BBE: How do you market and promote your work?
Joni Martins: I use several methods to promote and market my work. Initially, I only put things on Twitter and Facebook. Now, I use Instagram, too. I'm part of several Facebook groups, and we retweet and co-promote. This widens the exposure and works well. Another group I'm part of is a Book review group. This group does review swaps, they need to be honest reviews, and often the peers will get your book through KU, which increases your income.
I recently found a Facebook group that runs a 2-week course every 3 months on creating Amazon ads without losing money. This has helped in promoting and selling my books. From only having 1 or 2 sales a month, I now average 20 a month.
BBE: Tips for other writers?
Joni Martins: Write because you love writing. Don't expect to make a living out of it to start with. When you receive a negative review, don't take it to heart. Instead, look at whether they have a point and use it as positive criticism. Ensure you edit your work. It looks sloppy if there are a lot of spelling and grammatical errors. Most readers will throw the book down and stop reading if it isn't well written.
There are many free tools available. YWriter6 (a scrivener like freebie), Grammarly, ProWritingAid, Hemingway Editor, Canva (for creating your covers and promotional images), Pixabay, and many others.
Group together with other authors for support. Create a group of beta-readers to read and review your book before publication. Then, take any advice they give to heart and do something about it. Okay, I didn't take the advice of a beta-reader to kill off the GP's family in Diary of a Female GP; it was non-fiction, after all.
Start promotion before publication too.
BBE: What will your epitaph say?
Joni Martins: No idea. I'm too young to think about that.
http://books2read.com/u/mYogEV http://books2read.com/u/mYo6rM (18+)
http://books2read.com/u/brG1YA http://books2read.com/u/bQ9Pxv
http://books2read.com/u/bWzE9M http://books2read.com/u/mYo9xo
http://books2read.com/u/m0VOVM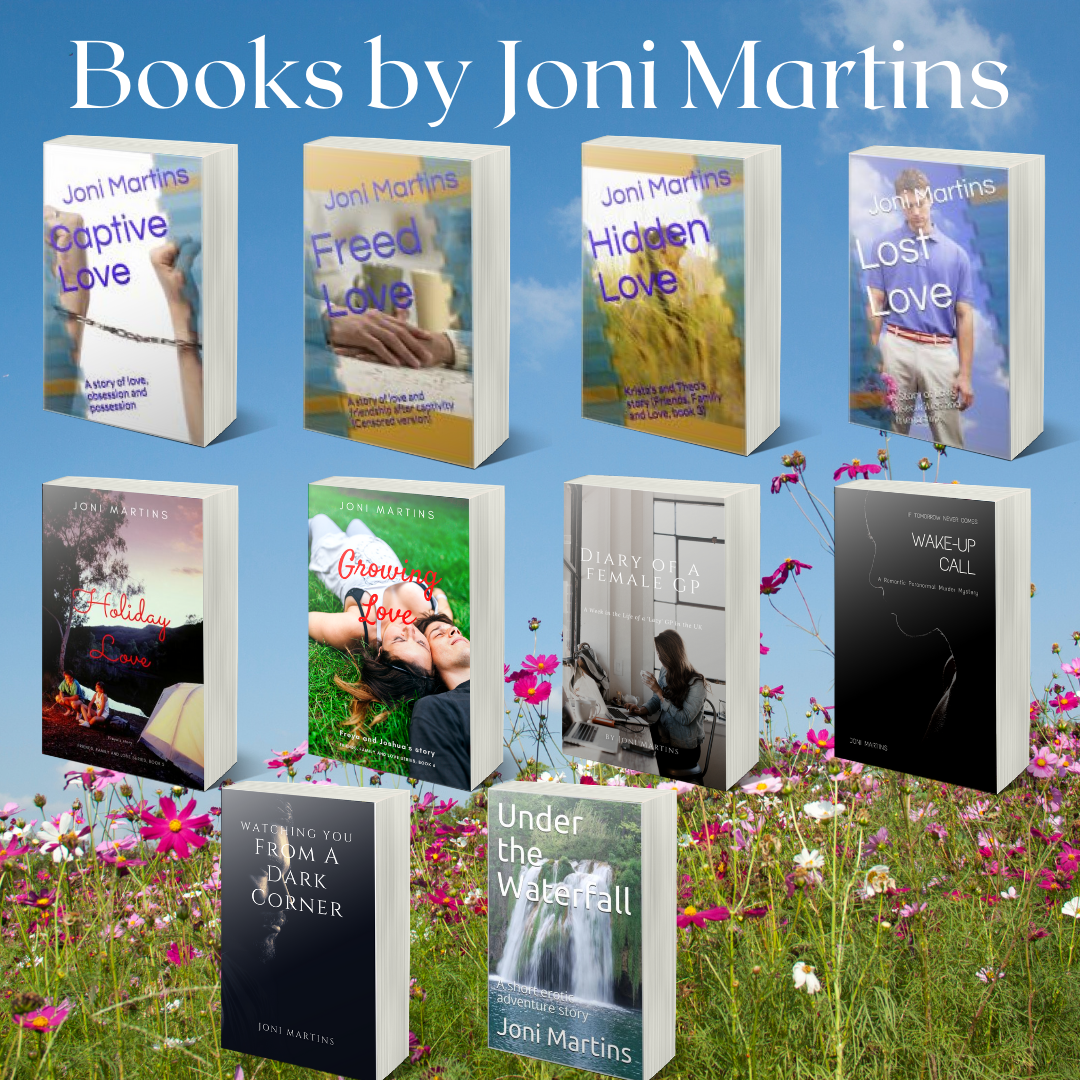 BBE:  Thank you for taking our interview. We hope you've enjoyed it. Best Book Editors wish you every success with your career, with life and with you.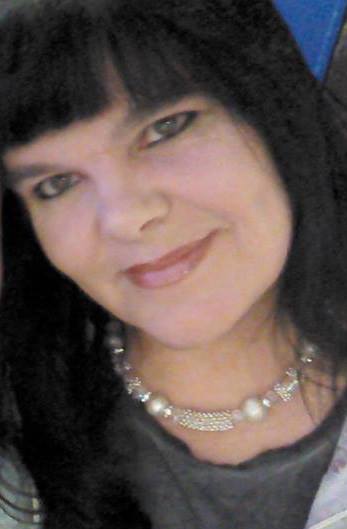 Katherine Black / Susan (Sooz) Simpson
Founder of Best Book Editors
Katherine has held almost every single job imaginable, from painting gnomes to zookeeper. She spent most of her life in the caring profession and has managed both a nursing home and a care agency. But her passion for the written language always brings her home to novel writing.
Born in Tyne-and-Wear, North-East England, she has settled in the beautiful Lake District, Cumbria, with her partner, two dogs, a cat, an iguana and a python (just don't ask her which of those six things is her favourite!).
She specialises in content creation and social media outreach, and has been a developmental editor for hundreds of clients. She owns and operates bestbookeditors.com where she helps foundling authors polish their skills. However, after being diagnosed with a dramatic brain condition in 2022, she has had to let 23 staff go, and scale back the business. BBE is still very much open, we are just fewer and can't take as much work on.
Katherine Black is the author of psychological thriller/detective/fantasy adventure novels.