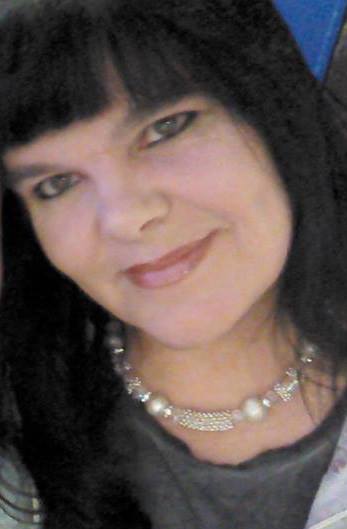 We would like to introduce … Katherine Black, Author of A Question of Sanity, Leverage, Pedigree Crush with a Twisted Gene, Nowhere Boulevard, Lizards Leap and several other titles. Katherine Black is the owner of Best Book Editors and an author in her own right. It seemed fitting to start with me.
BBE: Welcome. Let's get to know you first before we talk about your books. While my team alter the bright lights to shine—just so, tighten the thumbscrews and hook up the polygraph; why don't you start at the beginning and tell us about your early life and upbringing?
Katherine Black: Come near me with thumbscrews and bright lights, and you're all sacked. This feels like talking to myself as I wrote the questions. So I was born a long time ago in South Shields, a seaside town in the northeast of England. We moved when I was two to a market town on the tip of the Lake District called Ulverston and were in the hotel trade. We owned two hotels, and Saturday nights were always filled with music. Mum and Dad sang. Mum played the accordion, we had a resident pianist. In the precursor to modern-day karaoke, the locals would get up and belt out a tune. Before I was put to bed on a pop-and-crisps high, Dad would stand me on the piano to sing and dance. It was an idyllic early start—but everything changed when I was five and my mum was tragically killed.
BBE: Where are you from, and where do you live now?
Katherine Black: I was born a Geordie. But unlike my brother, I was too young to keep the canny accent. These days, we live in Barrow-in-Furness, but I've nomaded about a bit. I've never stayed in one place for too many years—but now I've hung up my packing cases and plan to stay put.
BBE: how did you perform at school, top of the class, or the child they said would never amount to anything as long as he had a hole in his—inkwell?
Katherine Black: After my mother's death, I was brought up in care and didn't speak—selective mute. I was sent to a couple of boarding establishments and was in every remedial class going. Nobody had any expectations of me, least of all myself.
BBE: Where are you now? Tell us a bit about your life, work, family?
Katherine Black: Life is great. I live with my partner, Mark. I love him very much—and he puts up with me. We've taken his father in after COVID19 put him on end-of-life care. The doctors gave him a week, and that was 15 months ago. It's not easy being a full-time carer to a man with severe stage-7 dementia and trying to run the business, but we use humour to get by. Yesterday, for instance, finished at one in the morning. Today began two hours later at 3 with 3 hours of hell with Granddad. A particularly bad one, and I didn't get back to sleep. However, it won't be forever and looking on the bright side, I got a couple of extra hours to work. Always something to be glad about—yeah, yeah, Pollyanna, see how glad you are tonight when he's kicking off again.
We have three pets, Teagan our gorgeous Alsation, Trevalion, a cranky old iguana and Ravnica, a python that doesn't do a lot.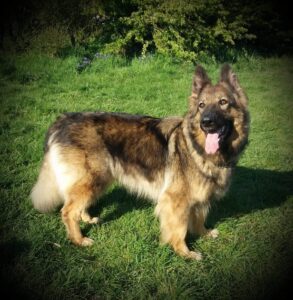 BBE: Where do you go when the world gets scary?
Katherine Black: that's an easy one. I retreat into my writing. Anything can be written away, and there are very few problems that are still a problem a week later. We're very fortunate.
BBE: Which five people, alive or dead, would you invite to a dinner party?
Katherine Black: Derron Brown, Dean Koontz, Opera Whinfrey, Mark, my other half, and Sandi Toksvig
BBE: What is your method for writing?
Katherine Black: I don't have much time spare for it these days, but when I'm writing, I set myself a 1,000-word target and usually hit an average of 8,000. I never edit on the first draft and just get any old words down.
BBE: Favourite food, drink, pet, film and book?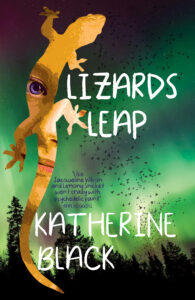 Katherine Black: Anything that can fit in a sandwich (except fish and offal) Favourite butty; seeded wholemeal brown, with cream cheese and sliced strawberries, and loads of black pepper. Drink; Coffee and Fizz-bombs (vitamin C tablets) Favourite pet; too many to mention I used to own Furness Reptiles Animal Park. Along with the obvious reptiles 3,000, including our hatchling nursery, we had everything from horses and pigs, goats and sheep to small furries, primates and birds of prey.
BBE: What makes you different?
Katherine Black: I don't think I'm very different to anybody else, but I'll give pretty much anything a go.
BBE: And how did you come to writing?
Katherine Black: Quite by accident. My Lizards Leap series was scouted by a publishing house in the very early days of the internet.
BBE: What are your influences and your writing ethos?
Katherine Black: I don't have an ethos. I suppose anything goes. If it's something I want to write about, I'll write it. I write for my own pleasure, and if people want to read it, that's always a bonus.
BBE: How far have you come, and where are you going with your writing?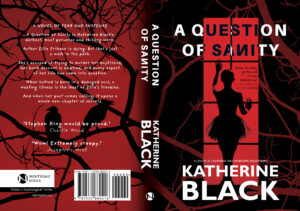 Katherine Black: I've come so close to 'making it' several times. I wrote for the BBC drama Casualty, but in the end, my scripts weren't used. I had some of my fantasy books on the Cumbria School's curriculum for several years. I was nominated for the British Book Awards, and out of 144,000 entries, my book took 14th position. And my biggest accolade was being in negotiation with the Hollywood actor and director Armand Assante for his next Blockbuster movie starring Sylvester Stallone. In the end, it came down to two books, mine and one other—and they went with Judge Dredd—so close. I had a very successful and controversial series of books that had to be de-published very suddenly. That's where I've come—and I'm not going anywhere. I've had my hunger and ambition, but to be honest, I'm not that good. I'll keep writing my books and putting them out, and I'm happy selling my 50 or so books a month.
BBE: Ready—Set—Go. Tell us about your books in order of publication?
Katherine Black: Most of my books have been de-published. Of the ones I have out, I only promote four at the moment A Question of Sanity, Leverage, Pedigree Crush with a Twisted Gene and Nowhere Boulevard. A fresh Lizard's Leap and the first in a 5 book series will be out later this year.
BBE: Which is the favourite of your books?
Katherine Black: Probably Leverage.
BBE: And your favourite character, how did they come about? What do you like or dislike about them?
Katherine Black: That would probably be White Phantom out of Leverage. She has no block, no filter, and she dances to the beat of her own drum. She does things that the rest of us would only think about doing. Oh, there's plenty to dislike about her. I like Simon from Pedigree Crush, too. He's a sweetheart. Apart from his temper, there's nothing to dislike about him.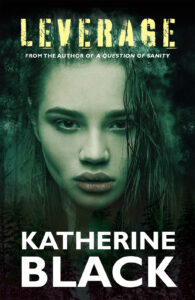 BBE: Tell us about your writing achievements and about things that haven't worked so well for you?
Katherine Black: I've already mentioned my most significant achievements. These days just having five minutes to write something new would be an achievement in itself. Time doesn't work well for me. I have a million ideas for new books but no time to write them. And then there's the OCD. All of my old books are in a tight bottleneck. I'm a perfectionist, and my books are far from perfect. I spend so much time trying to perfect and update old books that I rarely get anything new done. For instance, somebody told me they'd found errors in A Question of Sanity so that one's gone back on the pile for another edit. Sanity and Leverage have both had updated covers in the last month. I just can't stop fiddling.
BBE: What are you working on?
Katherine Black: Well, at the moment, I'm regretting writing so many questions. I have a new five-book series, all written and in the editing stages, to be filtered through every few months. It's called A Murmuration of Silence. The New Lizard's Leap needs an out-loud read through, and it's good to go, and I'm two-thirds of the way through a psychological thriller that will presumably be out at some point in the next ten years.
BBE: Where do you see yourself in five years?
Katherine Black: It's all about the business. I started Best Book Editors in November last year, which takes up at least 80 hours a week. I had three clients in our first month and now have 61. We have seven staff now, and it's going from strength to strength. It doesn't leave a lot of time for my personal writing. In five years, I'd like to be making a comfortable living from it and delegating more so that I have at least an hour a day to work on my own stuff. Granddad can't possibly be with us by then—but I wouldn't be surprised if he is. I'd like to have some time to go on holidays somewhere hot and cultural with Mark.
BBE: Which is your favourite cover? How did you come up with it, and did you do it yourself?
Katherine Black: I've always loved Dark Around the Edges, but that's possibly just been overtaken by the new Leverage and Sanity covers. I always like my newest ones. I get very involved with my covers and sit with my designer throwing ideas at him until we come up with something that we both love. I wouldn't have a clue where to start. He clicks all the buttons. I just say, 'How about,' a lot. My personal designer, Peter Merrigan, has been doing my books for over 25 years. I would never use anybody else. However, he refuses to come and work for BBE because he makes a fortune in his real job, and I could never pay him enough.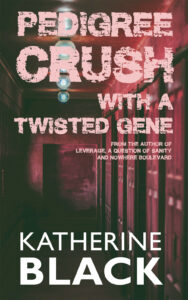 BBE: How do you market and promote your work?
Katherine Black: I don't do a lot. I'm always too busy marketing other people's work. But I use FB groups first and foremost. Sometimes I'll go through a spate of creating Amazon advert campaigns. And then just good old word of mouth.
BBE: Tips for other writers?
Katherine Black: Never give up. Set a daily word count and stick to it, and for goodness, sake hire a professional editor.
BBE: What will your epitaph say?
Katherine Black: She only wanted another five minutes.
BBE: Anything we haven't covered? Write your own question and use the last one to say anything you'd like to say.
Katherine Black: When will I, will I be famous?…Never. Oh, okay.
BBE: Thank you for taking our interview. We hope you've enjoyed it. Best Book Editors wish you every success with your career, with life and with you.
Get your own interview for £30 GBP Here.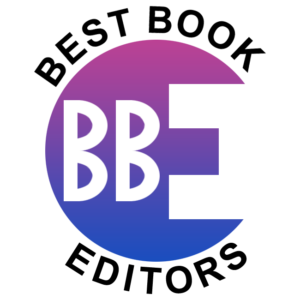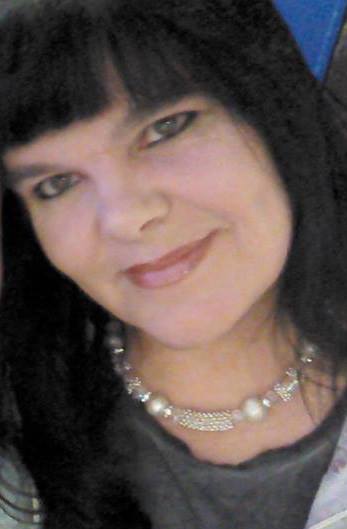 Katherine Black / Susan (Sooz) Simpson
Founder of Best Book Editors
Katherine has held almost every single job imaginable, from painting gnomes to zookeeper. She spent most of her life in the caring profession and has managed both a nursing home and a care agency. But her passion for the written language always brings her home to novel writing.
Born in Tyne-and-Wear, North-East England, she has settled in the beautiful Lake District, Cumbria, with her partner, two dogs, a cat, an iguana and a python (just don't ask her which of those six things is her favourite!).
She specialises in content creation and social media outreach, and has been a developmental editor for hundreds of clients. She owns and operates bestbookeditors.com where she helps foundling authors polish their skills. However, after being diagnosed with a dramatic brain condition in 2022, she has had to let 23 staff go, and scale back the business. BBE is still very much open, we are just fewer and can't take as much work on.
Katherine Black is the author of psychological thriller/detective/fantasy adventure novels.