We would like to introduce …. Deidre Dorsett, author of The Purple Moon. Deidre is a warm, kind-hearted author who came to writing to spread kindness and spirituality through books' medium. She has produced her first book herself and has done all the internal illustrations. Deidre's work brings a feeling of calm and serenity in a hectic world of bustle and stress. Her mission is to spread the light within to everybody so that they can feel it, too.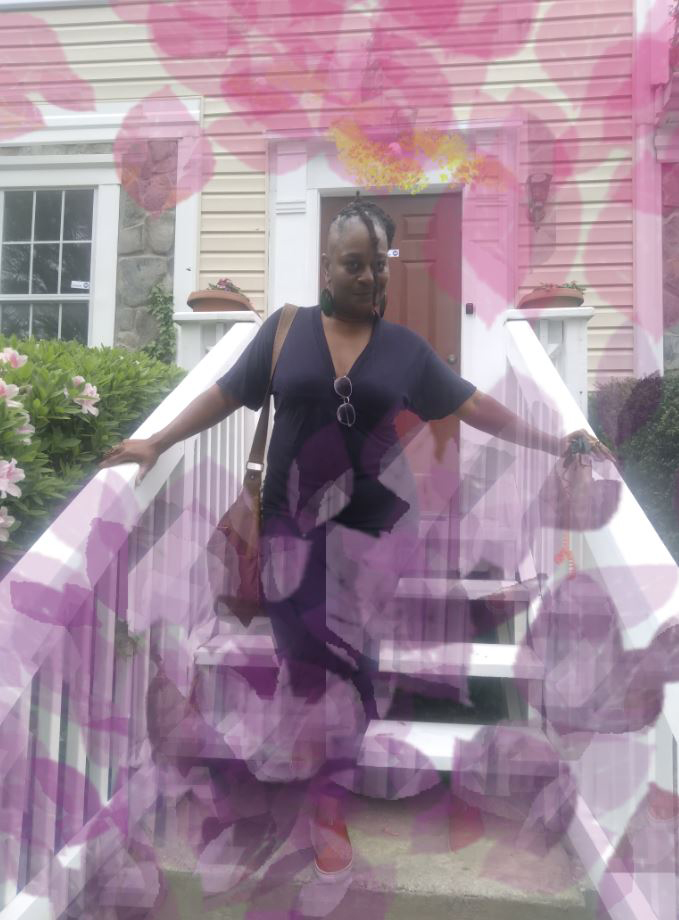 BBE: Welcome. Let's get to know you first before we talk about your books. While my team alter the bright lights to shine—just so, tighten the thumbscrews and hook up the polygraph; why don't you start at the beginning and tell us about your early life and upbringing?
Author Name: Deidre Dorsett
BBE: Where are you from, and where do you live now?
Deidre Dorsett: I  was born in Norwalk, Connecticut, a small cute town. We even had a beach and a boardwalk and seagulls.  We knew the butcher, and everybody knew the bakery owner. There was the local convenient store called the Davis Brothers. Everyone kind of knew everyone.  There were parades, and you waved at your friends in the community. It was a  very wholesome town to grow up in, and, as a kid, I loved it. I have fond memories of hearing Marvin songs playing in the background on Saturday mornings. My mother loved the Motown groove, and I grew up with all of that rich music in the background of my childhood.
At Christmas, we went to the small downtown district called Wall Street. My mom would give us money, and I remember thinking I was rich. There were stores called The Dime Store, Kiddy Town and Woolworths, and during that time, these stores were huge to me. I remember running from store to store buying my Christmas gifts, and some statues looked like a group of kids singing Christmas Carols. They were on top of the office buildings, and they glowed at night. Piped music was played through them, making it look as if they were actually singing Christmas carols. I was fascinated. I remember waking up one Christmas Eve and looking into the sky. I saw a red light. WOW!  I knew Rudolph, the red-nosed reindeer was real. I rushed back to sleep because, in my 5-year-old mind, he was on his way to my house with toys.  As I grew, the town became too small, and I was only a train ride away from New York.
Once I stepped into New York, I was amazed at the different cultures, horns beeping, lights shining, and the hot pretzels the vendors had on their carts. It was wondrous, and I felt electrified. I started hanging in the Greenwich Village, with the Jazz, the artists, people playing chess in Washington Square Park. There were intimate bookstores that smelled of books. I was evolving to higher consciousness, or, as some call it, your higher self. I now reside In Atlanta, GA, and I've been here for thirty years. I left Conn and never looked back. That chapter was over. My mother passed away when I was 20 years old after a battle with lung cancer. After that, it was never the same. I had to go—and grow.
BBE: how did you perform at school, top of the class or the child they said would never amount to anything as long as he had a hole in his—inkwell?
Deidre Dorsett: I was an average kid at school. I did a lot of daydreaming and was always drawing in my head. I lived in my mind so much that it was marked on my records, 'Do not put Deidre by any windows, as she drifts off into a daydream land.' Yep, that was me, always thinking outside the box. The classrooms were tight boxes to me, except for art and history. I loved those classes.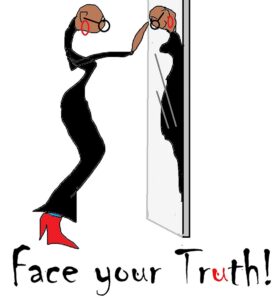 BBE:  Where are you now? Tell us a bit about your life, work, family?
Deidre Dorsett: I am the mother of two daughters who are young women. They each have two children of their own.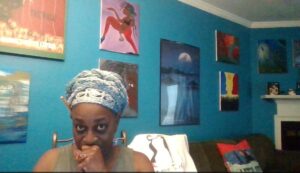 My grandchildren are 8, 7, 6 and 4, and they are my heart! I work in corporate America during the day and am an artist by night. I am the creator of Aringa Creations, a product line company, which offers home décor for the body, mind and soul. The products have many of my characters in their design to inspire and make people smile.
 I launched the company ten years ago, and it's doing well, but I'm not at the level I need it to be. However, I can't complain; sales are steady, and it's moving in that direction. I'm proud of the progress of my business, and The Purple Moon book ties in well with my product line because this book is of the light—just like my product line.
I have had an up and down life. I was diagnosed with an inoperable brain tumour and underwent radiation. I also had a seven-hour surgery to implant Teflon in my brain to prevent the tumour from causing damage to other nerves in my brain. I was told by the doctors, 'We just want to make you comfortable.' Which in my mind translated to, 'You are going to die.' Well, five years later, here I stand. My last MRI three months ago looked good. The tumour has dissolved to some degree. I have some physical issues, but I am functional, not on disability and still creating. I've had other problems in my life that were rough. Some I caused by not knowing and respecting myself, and other issues, as they say, beep-word,  S### just happened! I overcame them. One day I may write a book about those real dark days. It will be written in the hope of inspiring others to keep their head up. 
BBE: Where do you go when the world gets scary?
Deidre Dorsett: I go in my head and connect with the higher divinity to assist me with maintaining peace within. I paint on canvas, which soothes me. I also write stories in my head. They clear out the toxic energy. I am an inspirational YouTube addict. There are some extraordinary Light Workers out there that speak the truth, and it energizes me. Among them are Les Brown and Wayne Dyer.  I love Dyer's recordings because he made his transition. Will Smith, Oprah Winfrey and Jim Carey all inspire me, and the list goes on. They are all Light Workers.
BBE: What makes you different?
Deidre Dorsett: I don' see myself as different. I am just me, and only me. So if that defines different, then sobeit.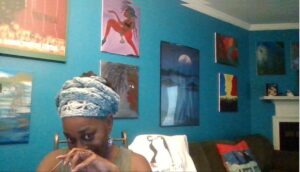 BBE: And how did you come to writing?
Deidre Dorsett: I created Oval Pumpkin for my daughters' Kindergarten class. I produced the storybook on a giant poster board and created the characters because I love to draw. I saw the kids reactions after I read the story to the class. It made me happy. My story is about the oval pumpkin, who was an outcast in the pumpkin patch for Halloween. Nobody wanted him until a little boy came along. He only had a penny because he was poor, and was so happy to buy the oval pumpkin…even though the other kids rejected him. It was a happy ending showcasing that even when things look dim, a light will always shine one way or another.  This was how the writer in me was born.
BBE: What are your influences and your writing ethos?
Deidre Dorsett: My influences are the spiritual realm in the universe and my dreams. They truly guide me. As I get older, I have experienced many mystical experiences. I can astral project, to be outside of my body and see my human self-separating. It's amazing. The correct term is moving in your astral body, and I know many people have had this experience. Still, sometimes they blow it off because it's hard to grasp as being part of reality. Having the ability to move around using your pure energy is incredible. There's nothing like it.
 Unfortunately, I can't make it happen on command. It occurs automatically from time to time, and when it does, I'm filled with gratitude for it. I am aware of my presence and that I am just that—a presence born of energy. I have premonitions and see spirits. They move around all of us, and they are not a fantasy. They are real. I know this from my own experience. As I evolve and move closer to my higher self, it's clear that we are all spirits moving around in our earth suits. The energy is within, we are spirits living a human experience, and we all yearn to feel the comfort of that divine light.
 This was the birth of The Purple Moon. I wrote and illustrated it years ago. It was my salvation during a lot of dark days that hit me back to back. As time went on, and I look to those times, it has passed, and here I am in the NOW. I learn every day that life is a constant wave, and you either ride the wave or drown—I choose to ride it. My influence is being in touch and connected to the light within— it's a beautiful space that we always learn from.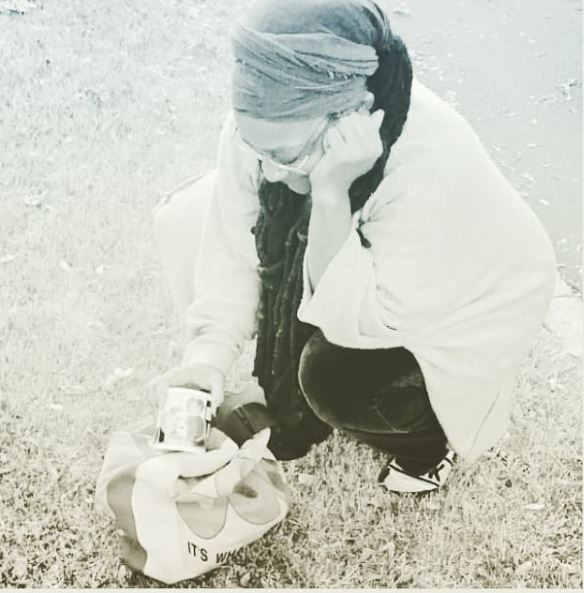 BBE:  How far have you come, and where are you going with your writing?
Deidre Dorsett: I've come a long way in the last eighteen years. I start and stop and start again with my books, and I let it happen when it is supposed to. I used to plan it out, now I just ride it out and write and illustrate when my spirit tells me to. I am putting out another book after getting the hang of moving The Purple Moon in a sales market. There's a lot to this writing lark besides creating the book, but I am in it—and there's no turning back.
The other book that I created a few years ago is waiting for my revisions and completion, and then when it is time to execute, I will be there! Regarding where I am going with my writing, I will let it happen without forcing it, and that's when the magic happens!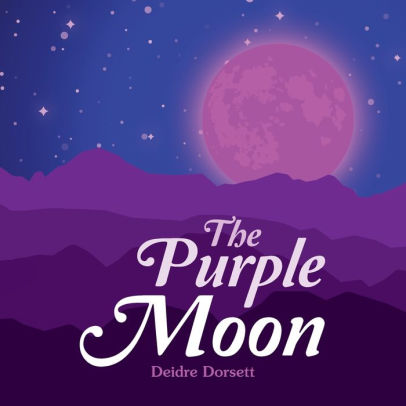 BBE:  Ready—Set—Go. Tell us about your books in order of publication?
Deidre Dorsett: I have one published book out called, The Purple Moon.
Stay tuned … There's more to come.
BBE:  Which is the favourite of your books?
Deidre Dorsett: Since I only have one published, my Favorite is The Purple Moon.
BBE: And your favourite character, how did they come about? What do you like or dislike about them?
Deidre Dorsett: My favourite character is Delight. I love his laughter and his way of showing joy in pure simplicity. The Delight character was created when I was sitting in my car in front of my house having a poor me moment. It was a fall day, and I watched the dying leaves falling. One leaf caught my attention. It was spinning and twirling more than the others as if it was dancing. It made me smile. 'I am the leaf. The leaf is me. I did not know a leaf could feel this free.' The words came out of me, and they came through me because I was filled with delight at that moment. So yeah, Delight is my favourite character.
BBE: Tell us about your writing achievements and about things that haven't worked so well for you?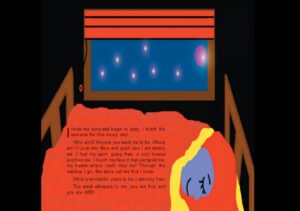 Deidre Dorsett: when I wrote The Purple Moon, I had no idea about the marketing side. I was tied up with being a mother and working two jobs. To make a long story short, I found a lovely printing company. I sourced them online to print my book. They loved it so much that they asked if it could be displayed in their town library—and that really touched me. I had excerpts from my book on sites for reading groups, and it was picked up by a wonderful woman. She's a fellow spiritual worker and CEO of the Spiritual Foundation in Switzerland. She believed in The Purple Moon and told me the book was ahead of its time. She asked permission to show my book on her site, and it was translated into dutch. I was blown away, and The Purple Moon is still on her site today.  She was my inspiration and put the thought in my mind that The Purple Moon had potential. It had to be revised and polished to come out in the right season. And here it is!
BBE: What are you working on?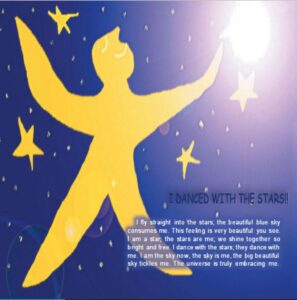 Deidre Dorsett: I am still learning the entire path of book writing, creating illustrations and all the tips on how to market your book once it's published. It's an experience, but the challenge keeps me moving. I hate to fail.
BBE: Where do you see yourself in five years?
Deidre Dorsett: I want to have more books out, and it'd be great to be a known author. I'm thinking how cool it would be for The Purple Moon to be transposed into a play or an animation. I want it to spread Light all over the world and help people who feel hopeless. Through my book, they will know there is divine light. I would love to see my product line, Aringa Creations, grow. And, I would love to travel around the world and have book readings with different cultures to share the light.
BBE: Which is your favourite cover?  How did you come up with it, and did you do it yourself?
Deidre Dorsett: I did my own cover, but when I submitted it to the design department at the publishing house, they came up with an eye-catching design that I couldn't resist. They captured the essence of my story and nailed it. My ego was offended at first, then I let it go. I have to trust the people in the industry with years of experience, and I relished the beauty of the cover. They left the other illustrations I created. So, combining my pictures in the book and their cover idea worked well—like a married couple. I call it synchronicity. It's a beautiful thing!
BBE: How do you market and promote your work?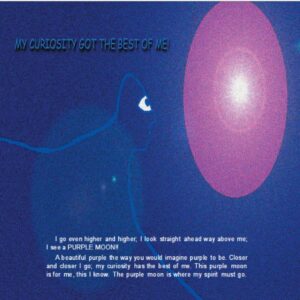 Deidre Dorsett:  I have a press release, and I am on Amazon, Barnes & Noble and other sites. I will be launching The Purple Moon website, which is beautifully done by the design staff at the publishing company. I will be ready to launch it in a few weeks. I'm tapping into social media and approaching local bookstores with deal proposals. My idea is to put my books on their shelf on consignment. Marketing is an ongoing movement, and I am going with it without resistance and, I see the alignment.
BBE: Tips for other writers?
Deidre Dorsett: Believe in you. Think out of the box when it comes to marketing. This is what gets attention.
BBE: What will your epitaph say?
Deidre Dorsett: Embrace your light. It is your truth!
BBE:  Anything we haven't covered?  Write your own question and use the last one to say anything you'd like to say.
Deidre Dorsett: My Question: What is my mission?
I want to spread the light and give everybody hope. And, if I can make you smile in your dark moments—Mission accomplished!
Deidre Links to book
The Purple Moon: Dorsett, Deidre: 9781982268855: Amazon.com: Books
The Purple Moon By Deidre Dorsett (balboapress.com)
The Purple Moon by Deidre Dorsett, Paperback | Barnes & Noble® (barnesandnoble.com)
 BBE:  Thank you for taking our interview. We hope you've enjoyed it. Best Book Editors wish you very success with your career, with life and with you.
Order you  interview. Here.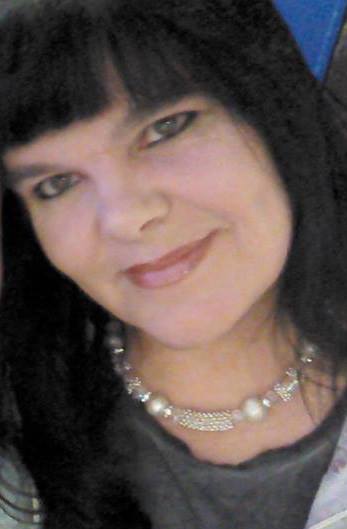 Katherine Black / Susan (Sooz) Simpson
Founder of Best Book Editors
Katherine has held almost every single job imaginable, from painting gnomes to zookeeper. She spent most of her life in the caring profession and has managed both a nursing home and a care agency. But her passion for the written language always brings her home to novel writing.
Born in Tyne-and-Wear, North-East England, she has settled in the beautiful Lake District, Cumbria, with her partner, two dogs, a cat, an iguana and a python (just don't ask her which of those six things is her favourite!).
She specialises in content creation and social media outreach, and has been a developmental editor for hundreds of clients. She owns and operates bestbookeditors.com where she helps foundling authors polish their skills. However, after being diagnosed with a dramatic brain condition in 2022, she has had to let 23 staff go, and scale back the business. BBE is still very much open, we are just fewer and can't take as much work on.
Katherine Black is the author of psychological thriller/detective/fantasy adventure novels.