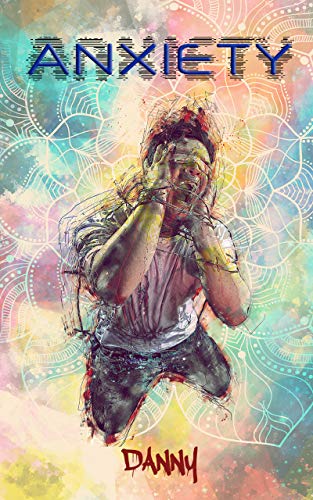 This is my surprise book of 2020. I can't believe I'm going to do this, but I'm giving this book 10 out of 10. I didn't expect to do that for any book—ever. Now, there is nothing to attain in reading perfection—and this is far from perfect. I tried to give it 9.5, but my fingers wouldn't let me.
I give Anxiety, by Danny Winter, don't forget the name, full marks because it is the kindest book I have ever read. Much like Gideon's bible in hotels, every home should have this book in their bedside drawer. It should be there to pull on in times of need. And you can snort all you like, and you can say you'll never need it. You're not one of 'those' people. Neither was Danny Winters. He is now. It can get you. It comes in the night. It could get you—tomorrow.
I gave this book the ten out of ten marks for several reasons, but mostly because it is kind. Winter says periodically throughout the book, 'Don't suffer in silence. Contact me.' And while he's not quite misguided enough to give out his phone number, he gives clear instructions to find him. I gave this book 10 out of 10 because I believe him. I don't know Danny winter, but I truly believe that I could send him a message at four in the morning, and he'd be there to talk me down from whichever precipice I was dangling over.
I would never have bought this book.  I only bought it as an indie author helping indie authors initiative and then felt obligated to read it. What a book! We are guided—through poetry and prose—into the story of Danny Winter's onset of Anxiety. He provides the 'Ism', and his co-author, Karl Wiggins, adds the support and the science bit. They are the Morecambe and Wise of Psychotherapy. This book isn't funny, and it doesn't try to be. It's not a dark humour book about Anxiety—it's a bumbling account of one man's troubles with his mental health. And therein lies the beauty. Winter hasn't a clue what he's talking about because he isn't a doctor. He's an ordinary bloke, and yet, he's the most qualified person to tell you what he's going through. This is the only self-help book you'll ever need. It's a perfect dib-in-and-out book, though I read it in 2 days. Whatever your problem, you will find something in there of comfort. You don't need a self-help book? Great. Lucky you. This is a lovely story about a journey to inhospitable places, and it's for everybody.
He keeps stopping the action to give a Winter Health Warning. And here's the value of this book, if one man out there did as suggested. If he stopped reading, stuck his finger up his backside, found a lump, and acted on it, then this book is worth the price of a life. And women needn't think they aren't going to get yelled at in capital letters, either. It's that kindness that makes this book so good. It's not preachy. He'll write in capital letters at you to do it because he cares about people. This isn't a book where some know-it-all depressive tells you what to do. He tells you how it is. It's not a pity me. I can't stand those books and would have put it down in a heartbeat at the first simile to A Child Called It and the ilk.
Poetry. I hate poetry. There, I've said it. I want a story and a conclusion. I dislike poetry because you have to dissect it, and then you have to work it out. What the hell did that mean? I'm not going to that effort in my leisure time. I want to be entertained. Winter says in the book, I know I write like a six-year-old. He doesn't, but his poems are straightforward. They are observational, and they are—people. If, like me, you don't want to read a poetry book. That's okay, don't. Skip over them (I didn't. I read every one and was moved.) There's enough story in there to make an entire book. For the poetry lovers, you don't have to read the prose; skip it. This is a cover-all-the-bases-book. And I loved it.
It needs an edit. Here, we go again. I say this in all of my reviews. It has typos. Normally that would be important to me, but so what.  This is a book about life's imperfection. It's as though the occasional blip is meant to be there. Again, can't believe I'm going to say this. Maybe the book is some kind of voodoo and has driven me mad, but it is only better for them. They are human, and this is about humanity. Even when Winter does this !!!!!, I don't run screaming into the OCD pits of hell. But thankfully, I wasn't too tested. He only does it twice.
The last reason I gave this book ten out of ten is that it's about genuine friendship and love. A friendship that has lasted for over forty years.  At first, it comes across as two old boys slapping each other on the back. Reams of other people are mentioned as nothing more than names. They evolve as The Tribe, a group of people who grew to adulthood together, some alive, some gone—and one brutally murdered. It's the story of pure love and friendship transcending status and time. Partway through the book, when Winters is talking to you, you realise that you have been inducted into The Tribe, but you still don't get it. I don't think even Winters and Wiggins intended it, but The Tribe is an extending ripple. The Tribe is mankind, and Danny Winter has given his word. Don't kill yourself—contact him. He's there for all of us.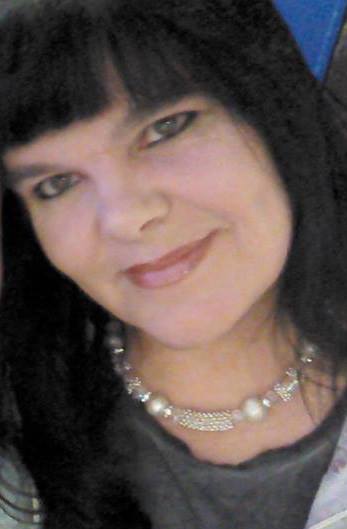 Katherine Black / Susan (Sooz) Simpson
Founder of Best Book Editors
Katherine has held almost every single job imaginable, from painting gnomes to zookeeper. She spent most of her life in the caring profession and has managed both a nursing home and a care agency. But her passion for the written language always brings her home to novel writing.
Born in Tyne-and-Wear, North-East England, she has settled in the beautiful Lake District, Cumbria, with her partner, two dogs, a cat, an iguana and a python (just don't ask her which of those six things is her favourite!).
She specialises in content creation and social media outreach, and has been a developmental editor for hundreds of clients. She owns and operates bestbookeditors.com where she helps foundling authors polish their skills. However, after being diagnosed with a dramatic brain condition in 2022, she has had to let 23 staff go, and scale back the business. BBE is still very much open, we are just fewer and can't take as much work on.
Katherine Black is the author of psychological thriller/detective/fantasy adventure novels.