Best Book Editors Author Interview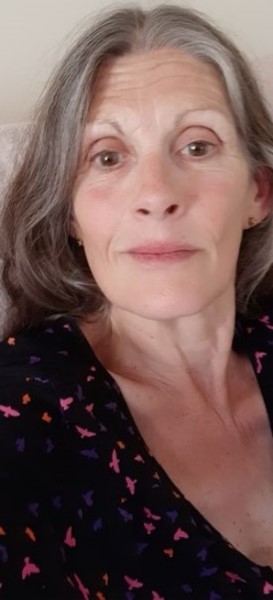 We would like to introduce Laura Lyndhurst, Author of You Know What You Did, the Criminal Conversation trilogy and four books of poetry, beginning with October Poems. Laura is also a valued staff member of the Best Book Editors team.
BBE: Welcome. Let's get to know you first before we talk about your books. While my team alter the bright lights to shine—just so,  tighten the thumbscrews and hook up the polygraph; why don't you start at the beginning and tell us about your early life and upbringing?
BBE: Where are you from, and where do you live now?
Author Name: Laura Lyndhurst
I was born on a council estate in Burnt Oak on the Northern Line of the London Underground. I attended the local primary school and then a girls' grammar school in Edgware, quite a journey away. I married Glen from the corresponding boys' school and travelled following his military career. We moved to rural Lincolnshire in 2016. It's peaceful and quiet and suits us both.
BBE: how did you perform at school, top of the class or the child they said would never amount to anything as long as he had a hole in his—inkwell?
Author Name: Laura Lyndhurst
I enjoyed school, although I had an odd start to education. For reasons I've never known, and my mother took with her to the grave, I started school on the second day of term. It set a precedent, and I blame this for spending much of my life coming second. Most of the other kids had buddied up by day two. I was left as one of the misfits that nobody wanted. I was like poor little M, who had no father but a lot of uncles. Or there was H, whose dad was a policeman. Her mother was ignored by the other mums in the playground. My mother spoke to her, though. She was one to swim against the tide, and it was one of the things I admired about her. I made friends eventually, but I was never totally comfortable with these fickle humans and threw myself into my studies instead.
I came second in this aspect too. There was a boy, B, a geek with glasses and a number one haircut before they were invented. He always came first in exams, and I came second. He was okay, we got on, and his mother worked hard to send him to a good secondary school. He got a scholarship to Haberdashers' Aske's, a highly-regarded school, and no mean feat for a kid from a council estate. I met him in the street years later when he was home from university, and the ugly duckling had become a swan, hot or what? He had a girlfriend in tow, though. Bad luck for me.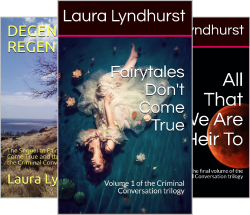 BBE:  Where are you now? Tell us about your life, work, family?
Author Name: Laura Lyndhurst
My education got messed up when the government changed the grammar system to a comprehensive co-educational one. They mixed the girls and boys of the fourth to the sixth form at the former boys' school and the first to third years at the former girls' school. I was in the sixth form at the girls' school, but they didn't want to move us to the other school partway through the year. We ended up marooned way above the smaller children. We felt as though they wanted to get rid of us because we were messing-up the new system. It was a mess. I got fed up and dropped out. I did office work until I married.
When hubby retired and we stopped moving around, I studied English and Comparative Literature. I did my Bachelors and Masters degrees and taught part-time at the university after doing a PGCE at a local college. When my department axed the part-time teachers, I worked with disabled students. I invigilated exams before leaving the area, and we moved to Lincolnshire, where I began writing.
I never had children and did a lot of office work wherever we happened to be over the years. I didn't enjoy it much, but there's always someone who wants some filing and typing done. It generated an extra income. Teaching was better, but intense work for low wages. I'm not the most dedicated writer around, but I prefer it to working for someone else.
I usually go for a long walk when I can—weather permitting, I'm a fair-weather walker—and exercise on a step machine every day. I love food and drink and spend half my life battling a weight problem. I lost 5 stone a few years ago and managed to put about a stone back on during lockdown despite my exercise and diet days built into each week. Hubby has to be careful too these days—karma, he stayed slim without effort when he was young—but we enjoy a good meal with wine and go out to eat when we can. Lockdown meant I had to cook at home every day, which was fun for a while until I ran out of ideas. It's good to go out again and eat a meal I haven't prepared myself.
I enjoy music and listen to many types. Tracy Chapman, Leonard Cohen, Katie Melua, and many other artists, including classical music and opera.
I loved reading as a child and carried on with it. I converted to eBooks and subscribed to Kindle Unlimited because my bookcases are groaning. I don't have room for more paperbacks and hardbacks. I review everything I read. Since I became an author, I realise the value of getting our work in front of as many eyes as possible; but it means I have a huge To Be Read pile.
In late 2021, I was offered training and freelance work as a sub-editor for Best Book Editors, and I write book reviews and blogs for their website. Life is busy and certainly never boring.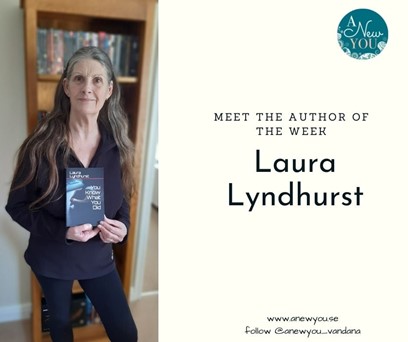 BBE: Where do you go when the world gets scary?
Author Name: Laura Lyndhurst
I often find the world scary, but I live in the middle of nowhere, and it's a good bolt hole. We still get the—usually bad—news on the TV, so I try not to watch it too often. A good book or film helps—with wine and snacks.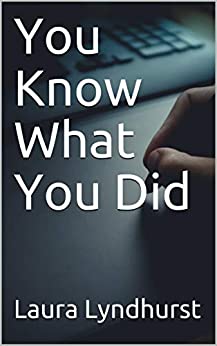 BBE: Which five people, alive or dead, would you invite to a dinner party?
Author Name: Laura Lyndhurst
I don't know. I've known or admired so many people, but nobody that I'm desperate to meet. I stopped doing dinner parties years ago, it's too much work when there's interesting people to speak to, so we'd get a takeaway delivered.
BBE:  What is your method for writing?
Author Name: Laura Lyndhurst
I'm a pantzer. I've never liked making plots or plans. When they stressed the importance of planning an essay at university, I didn't listen. In exams, I'd scrawl something at the beginning of my answers to keep the examiner happy and then do my own thing. I got a 1st for my BA, so it must have worked without the plan. I go with the sketchiest idea and fill it out as I write. I have to admit that there was a plan, albeit worked out by the artist whose paintings I followed in my series.
BBE: Favourite food, drink, pet, film and book?
Author Name: Laura Lyndhurst
I couldn't find a favourite food, I love eating and drinking, and I've spent half my life on a diet. The other half was spent eating out and eating in. I don't mind cooking, but you'll never find me on Masterchef. Some favourites are Italian food, pasta, pizza, risotto, homemade macaroni cheese. Anything pastry-based is up there too. Give me a pie, and I'm happy. I'll drink wine with any of these, red, white or rosé. I drink spirits, too, but I don't get on with them that well.
We had several cats over the years, ending with Puss, who we lost to a kidney complaint at the age of ten in 2005. We never replaced her.
Favourite film? Gigi, When Harry Met Sally, West Side Story, The Long Good Friday and Thelma and Louise are there. It's difficult to pin them down to just a few. They range from terrible musicals like Camelot to action thrillers like Die Hard, with wonders like Hacksaw Ridge, Seven Billboards Outside Ebbing, Missouri in the middle. Along with most films by Woody Allen.
And books. How can I choose a favourite? The list includes The Mill on the Floss, which I studied at fourteen, and it had a massive effect on me. That's got to be up there with Brave New World, The Grapes of Wrath, Germinal, The Life and Loves of a She-Devil, and To Kill a Mockingbird. Anything by Shakespeare. And Chaucer. Ibsen's there too. I enjoy finding books by upcoming independent authors, like Katherine Black (obviously). Then there's Amanda Sheridan, Steve Rogan and Onia Fox, and many BBE's clients like Brigitte Morse-Starkenberg and Jenna O'Malley.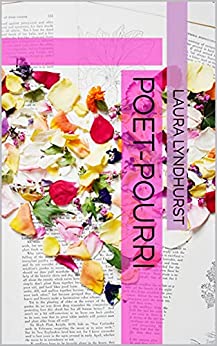 BBE: What makes you different?
Author Name: Laura Lyndhurst
We're all different, aren't we? No two people are alike, but I think other people perceive our differences. Over the years, many women asked me why I didn't have children. I used to ask them why they did, and they couldn't come up with an answer other than 'Well, it's what you do, isn't it?' or 'My parents wanted grandchildren, which didn't satisfy me. I try to think something through before I do it, and I'd never do anything that important for someone else. I don't dislike children. I don't feel different. I'm just me. I guess I missed out on the mothering gene.
BBE: And how did you come to writing?
Author Name: Laura Lyndhurst
I enjoyed education. When I got to university in my forties, I worked hard at my essay assignments. I was methodical and applied attention to research and detail, that sort of thing. I enjoyed putting words together to create sentences with a bit of sparkle. When I graduated, I used to doodle around, I'd write my thoughts down, and then I went to work with disabled students. I attended lectures and seminars with them to take notes for them, and that's how I ended up in a Creative Writing seminar. I fitted in. It was almost all women in their forties wanting to write books. I picked up a bit, but mostly I thought it seemed like money for old rope if that doesn't sound too arrogant. But I never wrote in a serious sense until I'd given up paid employment and had the time. I used to write for therapy, scribbling down things that troubled me. I wrote letters to people I had issues with, knowing they would never be sent. And then I had the idea for Fairytales, and it went on from there.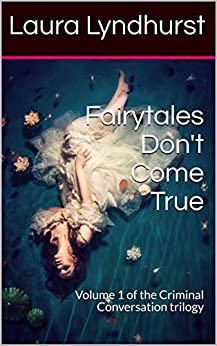 BBE: What was your hardest scene to write?
Author Name: Laura Lyndhurst
The courtroom scene in Fairytales. I had to do so much research to ensure I had the legal procedures right. Mags was declared a hostile witness and was charged with Contempt of Court—things like that needed research. I'm not familiar with it, and I wanted to get it right. Legal stuff can be complex, and it was difficult to get my head around it—and all for a short scene. I hate finding errors in other authors' books because it's so easy to check your facts in this age of the internet. For example, I read a book where a character had been given a kidney transplant. As I read it, I knew it was wrong given the date it happened. It took minutes to get the correct information. Organ transplant was in its infancy at that time, and only closely-related people were used as suitable donors. If I could find that out so easily, why couldn't the author? I realise she needed it to lead to something else, but there were other conditions she could have given the character which weren't anachronistic.
BBE:  What is your writing Kryptonite?
Author Name: Laura Lyndhurst
Being rejected by agents or publishers, I suppose, although I'm getting used to it. When I submitted my debut novel to an agent, I was told that this agency could take eight weeks to reply. She rejected my manuscript within 48 hours. I was destroyed. It was like being back in my teens and getting dumped by a boyfriend who I'd been keen on—and I never wanted to go back there. In hindsight, this was a top agent with one of the premier agencies. I doubt she read the sample herself. I suspect it went to an intern who was given a specific tick-list of requirements—although I'd researched the agent and, on the face of it, my book was on her list of likes. It's the lack of an explanation that gets me. Why didn't they want my book? I had one rejection that felt positive because the publisher explained to me why they wouldn't take it. It was good to be told I have talent and that they'd be pleased to consider future manuscripts from me, but I don't think it's going to happen. I'm an indie through and through now.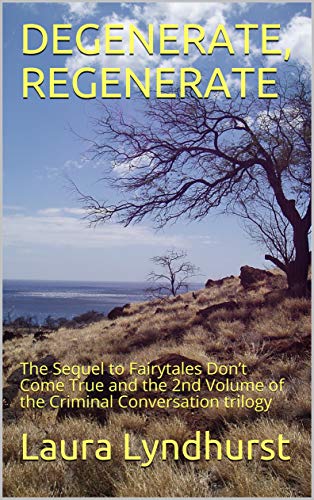 BBE:  Ready—Set—Go. Tell us about your books in order of publication?
Author Name: Laura Lyndhurst
I self-published my debut novel, Fairytales Don't Come True, in May 2020 and spent the next five months finding my way around social media to market it. In September of that year, I wrote October Poems at the behest of Nancy Bonnington. She runs a Facebook group and published daily picture prompts there, turning me into a poet. I followed this with Thanksgiving Poems & Prose Pieces, again written to prompts set by Nancy, but they were word prompts this time. In January 2021, I published a sequel to Fairytales called Degenerate, Regenerate and at the end of March 2021, I published a psychological suspense story, You Know What You Did. A third book was published in June 2021 to make a trilogy with Fairytales and Degenerate, entitled All That We Are Heir To. Poet-Pourri and Social Climbing and Other Poems followed in August and September 2021.
BBE:  Which is the favourite of your books?
Author Name: Laura Lyndhurst
The second book of my Criminal Conversation trilogy, Degenerate, Regenerate. I never meant to write it. Fairytales Don't Come True was only ever going to be a one-off stand-alone book, but when I'd finished that, I had the idea for Degenerate. The words flowed from me, and it was much easier to write—apart from getting the timing of events right—that was a sod.
It makes me sad, though, because some people read Fairytales and don't go on to book two, which is fine. It was my debut novel and not my best. I've learned so much about writing since, and I'm still learning. I'm giving it an edit to tighten it up and improve it. I hope future readers will decide to read Degenerate. The two can be read in reverse order, although it's a different experience if they do. I wish more people would read it as it has a special place in my affections, not least the location setting in Greece, a country I adore.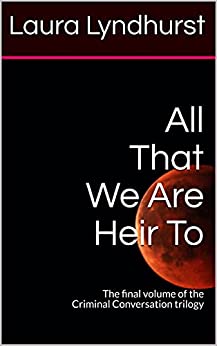 BBE: Do you produce what you want to write or give readers what you think they want?
Author Name: Laura Lyndhurst
I go with what I want to write, so it's unlikely that I'll ever be a best-selling author. I write because I have opinions about social phenomena that I want to air, and I'm afraid that's not what most readers want. I read a book by a successful author. She advised aspiring authors to look to old adages like 'Money is the root of all evil' as writing prompts, but that wouldn't work for me. I want to address what bothers me and issues that I think should be highlighted. I don't want to write to a formula. I'm not saying there's anything wrong with that. It's just not for me. I had an idea for a different genre, one I'd been reading a lot, and I worked out the formula from my reading with help from the internet. But even then, I couldn't stick to the recipe and gave it a twist of my own, which means it isn't what the readers of that genre want, either. I can't help being myself and writing what I want. It's a quandary. I suppose I write for myself, and if other people like, that's a bonus.
BBE: Tell us about your writing achievements and about things that haven't worked so well for you?
Author Name: Laura Lyndhurst
The idea for my debut novel, Fairytales Don't Come True, was an idea to send a social message. I tried to tell it without speech marks, in the fashion of some old fairytales and folk stories I'd studied. People weren't comfortable with it, and the way I told it didn't quite come off with some readers and cost me review stars. Katherine Black at BBE took me on and trained me as a sub-editor. Since then, I've taken on board her ethos of good editing and am working through my books to give them a tighten-up edit. I've started with Fairytales, and it's slow work but rewarding. The story hasn't changed—just the way I tell it.
In contrast, You Know What You Did was the idea of a moment. It came to me after an exchange on a social media post. I dashed it off in a couple of months, and it's by far my most successful book. I missed getting a deal with a traditional publisher by a whisker because it's about an author, and the person who assessed it thought it was too niche. She felt it wouldn't appeal to the general public. She was kind enough to send me written feedback—a rarity in publishing, I'm told—but I disagree with her. Do stories about billionaires only appeal to billionaires? Or about doctors, dentists, salespeople? I would have liked their marketing skills, though. It's a shame I missed out, but I like being in control of my work.
BBE: What are you working on?
Author Name: Laura Lyndhurst
I'm in a lull. I've got a partly-written sequel to You Know What You Did on the go and another psychological suspense story half-written, but I've been doing other things. I'm editing for Best Book Editors and helping out with the Facebook group. I write the company's weekly blogs, which puts my personality across and maybe makes people want to read my existing books. It's all good practice, and Katherine gives me free rein to express myself. I'm in the process of editing my existing books to make them as good as they can be. When they're done, I'll get back to the works-in-progress.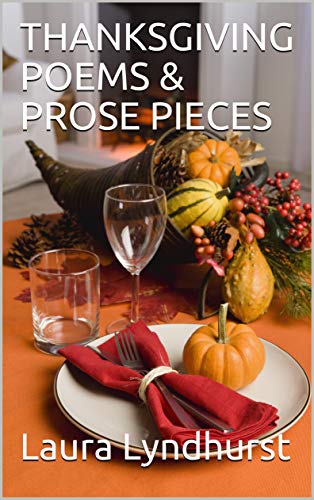 BBE: Where do you see yourself in five years?
Author Name: Laura Lyndhurst
I really don't have a clue. I never expected to move to Lincolnshire and write books or build a social media presence to market them. I didn't see the pandemic coming or expect to meet Katherine and be trained as a BBE sub-editor, especially at my age. I go through life and see what it offers. It's never boring.
BBE: Which is your favourite cover? How did you come up with it, and did you do it yourself?
Author Name: Laura Lyndhurst
All my covers come from the Cover Creator programme on KDP or Unsplash on the internet. I've never paid for any artwork. I liked the first cover I chose for Fairytales. However, Amazon wouldn't accept it for advertising because of the nudity, which I thought was very tasteful. I hated the compromise cover I chose instead, but it was the only one I saw related to the story. I changed it for the current one that I found on Unsplash, and I  love it. But, and here's one problem with using free covers. At least two other people have used it that I know of. So I'm going to bite the bullet and pay for a cover that will be all my own when I've finished editing and issue a 3rd and final edition. My other covers all relate to the story or poems inside, and I'm hoping nobody else uses them. It's difficult to pick a favourite, but Degenerate, Regenerate matches the location and mood of the story best.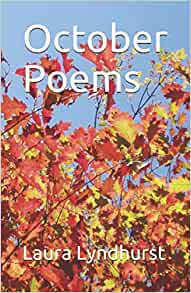 BBE: How do you market and promote your work?
Author Name: Laura Lyndhurst
I didn't use social media until I self-published Fairytales in May 2020. After much googling, I realised that I had to get up to speed if I was going to promote my book. To date, I have both personal and author Facebook pages. I belong to many groups, including the Best Bok Editors group, where I recently became staff admin. I've got an Instagram account, and I've made so many contacts and a few good friends on both accounts. I've yet to open a Twitter account and a website, but I'm taking my time as it takes me a while to get my head around the technology.
BBE: Tips for other writers?
Author Name: Laura Lyndhurst
Write what you want, rather than for the market. I've tried the latter, and my heart wasn't in it, so do what your heart tells you. If you can afford it, get the services of a good editor and listen to what they tell you. Fairytales might have done better from the outset if I'd had an editor, but at least it's getting the treatment just over a year and a half after I published it.
BBE: Do you think somebody can write fiction if they don't have strong emotions?
Author Name: Laura Lyndhurst
Yes. However, I feel strongly about what I'm writing, but I'm not a boiling cauldron of emotion because I have my feelings under control. Objectivity can be critical, as well as emotions. I remember when I was studying for an 'A' level in English Literature at the age of 40. I wrote an essay about Chaucer's Wife of Bath's Tale. A knight who rapes a woman is sent away to discover what women desire. Long story short, when he submits to marriage and obedience to an ugly and aged hag, she morphs into a young and beautiful woman, with whom he has a wonderful life. I can't remember what I wrote, but when he marked the essay, Mike, my tutor, wrote,  'You did really well focusing on the question, rather than getting bogged down in the nature of his crime.'
Having said that, I wrote an angry essay about The Mill on the Floss when I was fourteen. It was my first meaningful piece of writing, and if I had to write it again, I wouldn't do it differently. It was an emotional piece, and by virtue of that, it was great. It wouldn't have been half as good without the anger. So my younger self reminds my older self not to be too objective and not to forget the place of emotion.
I wonder if people don't mistake the appearance of emotion for the emotions themselves, and I don't think it works like that for everyone. I don't warm to people who overflow with the appearance of emotion; I mean, maybe they do feel those things, but I find the over-the-top display irritating. It's my old-fashioned English stiff-upper-lip. I think of Mersault, of L'Etranger, executed for murder because he didn't show emotion when his mother died.
BBE:  Do you view writing as a spiritual practice?
Author Name: Laura Lyndhurst
No. I'm not a spiritual person. Realism was my favourite sub-genre of fiction when I was at university. I taught it too, and I guess that's because I'm a realist in real life. My feet are firmly on the ground—practical, that's me; no flights of fancy, even in my work. Fairytales Don't Come True is a motto that I carry around with me, and it's fitting for my debut novel.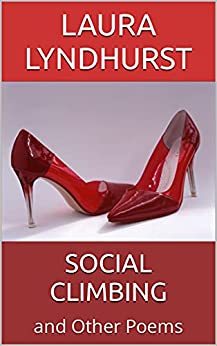 Laura would like to share some of her reviews with you.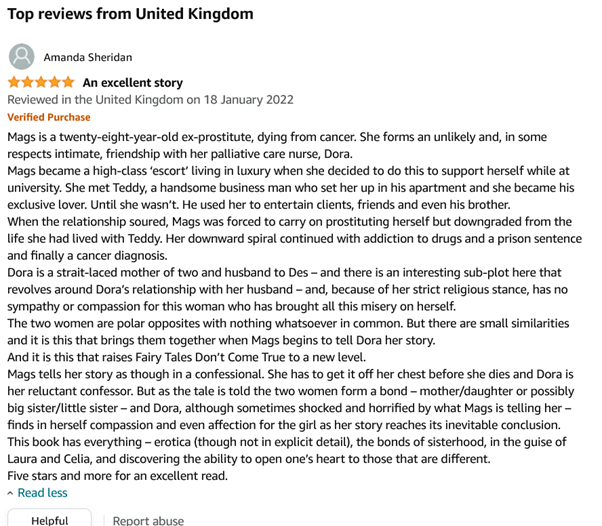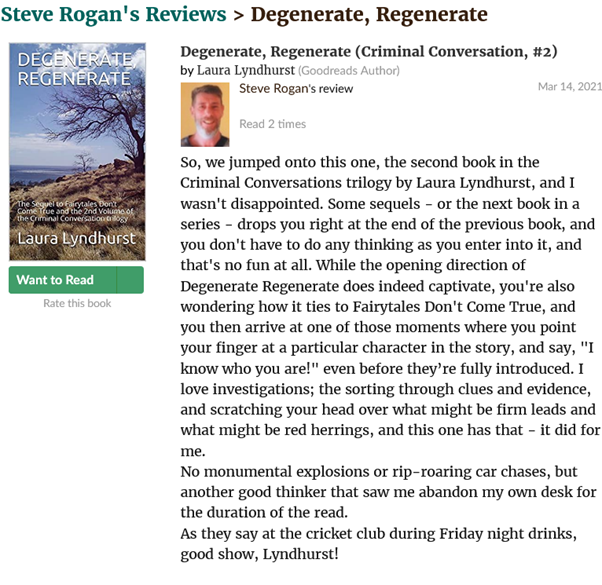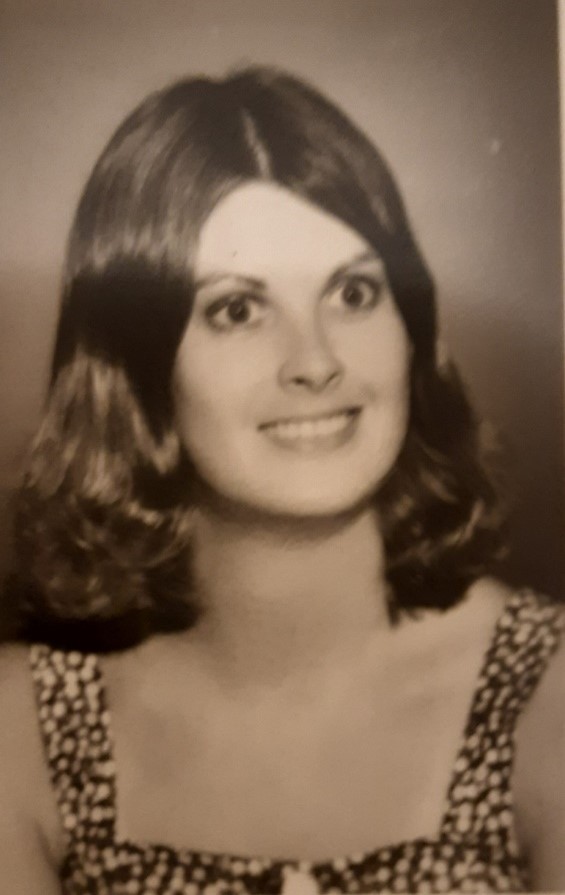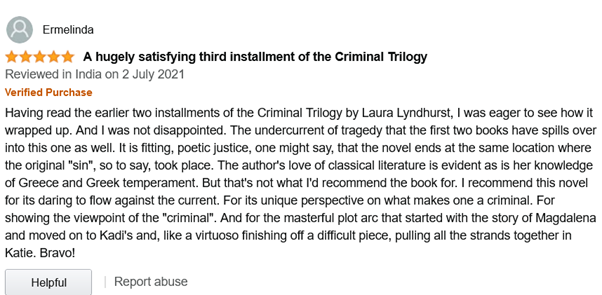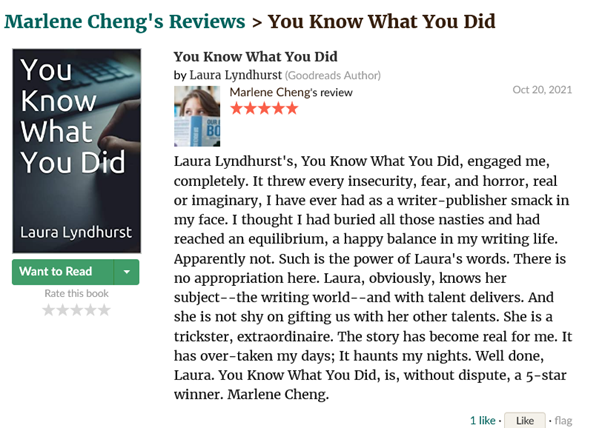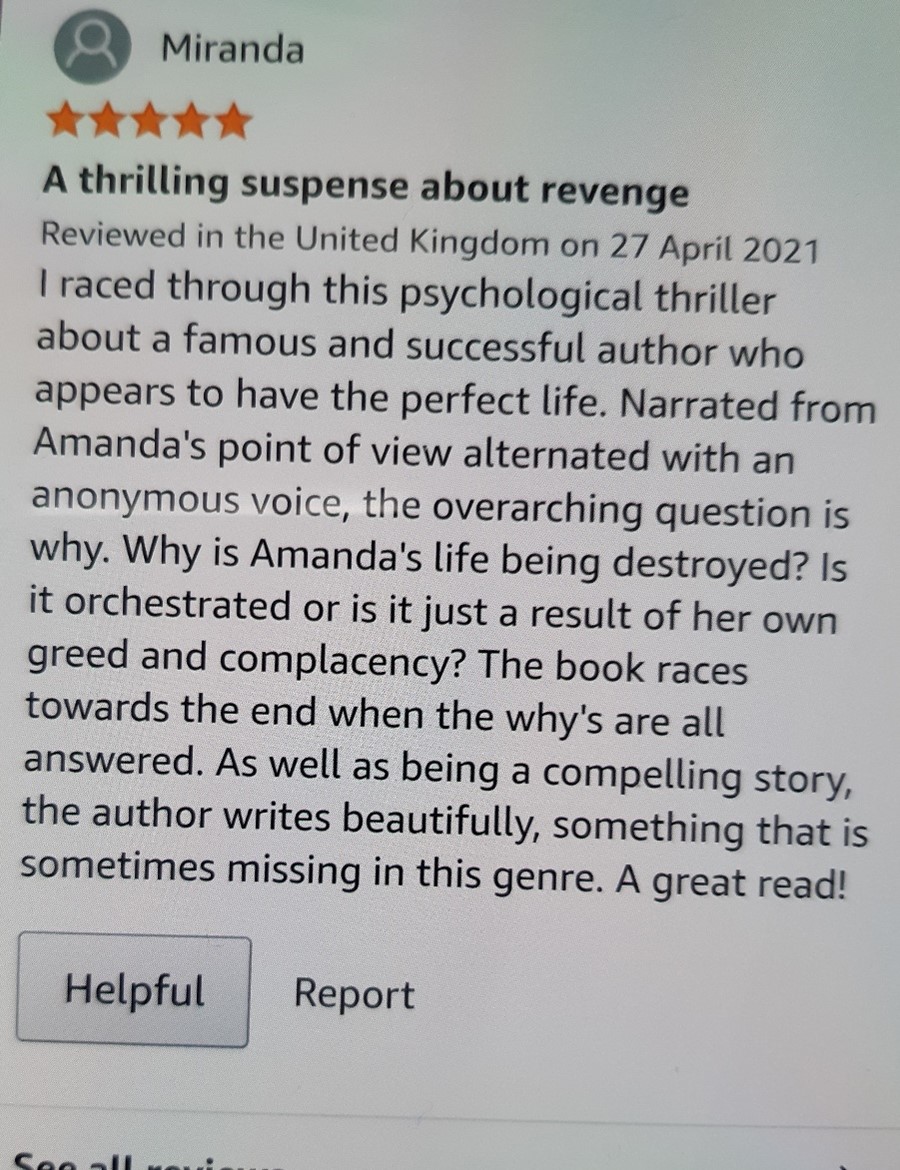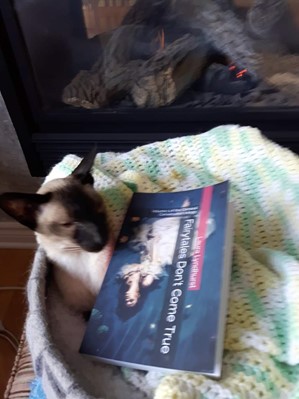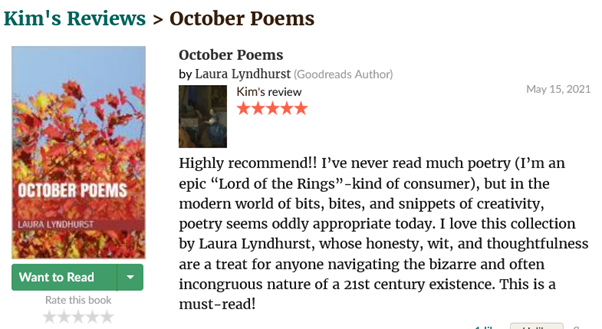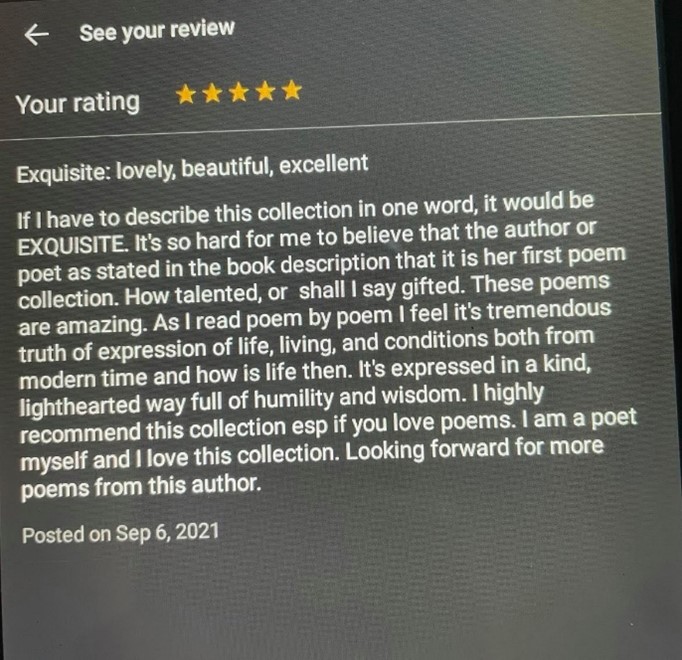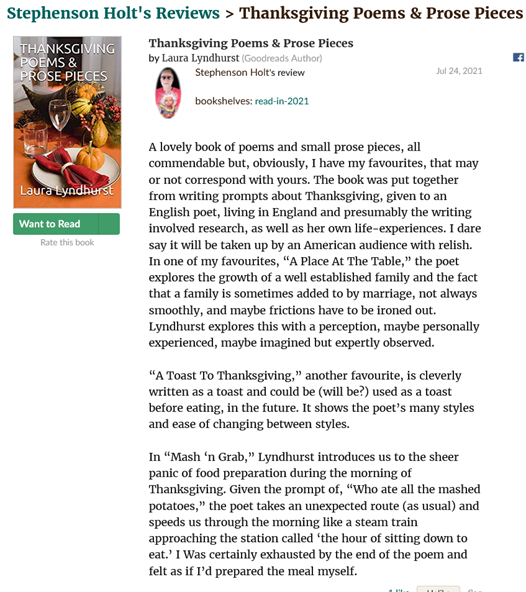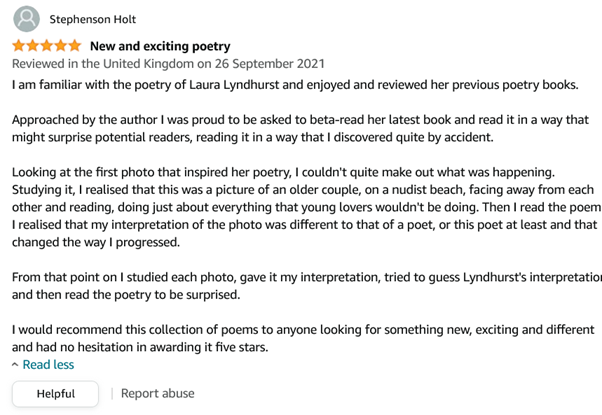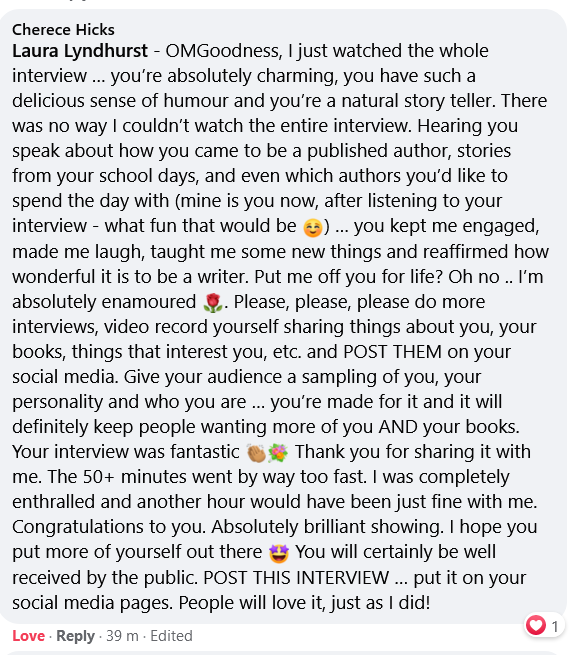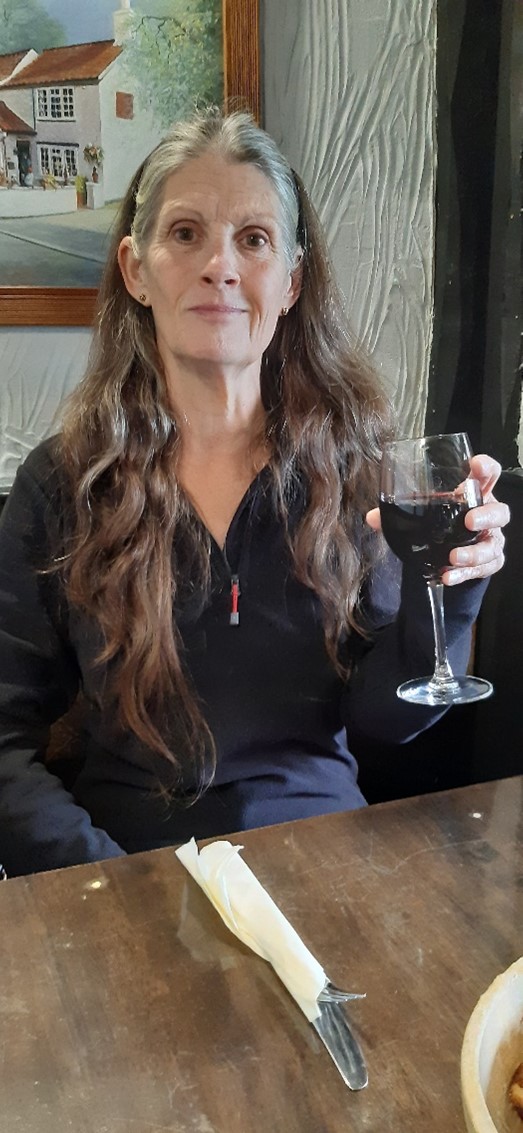 LAURA LYNDHURST – Personal Information
Facebook Author Page:
https://www.facebook.com/Laura-Lyndhurst-355512115558230
Facebook Personal Profile:
https://www.facebook.com/laura.lyndhurst.5/
Goodreads Author Page:
https://www.goodreads.com/author/show/20336562.Laura_Lyndhurst
Amazon Author Page:
https://www.amazon.co.uk/~/e/B088QFJJ3Q
Instagram:
@lyndhurstlaura    https://www.instagram.com/lyndhurstlaura/
BookBub:
https://www.bookbub.com/profile/laura-lyndhurst?list=about
BingeBooks:
https://bingebooks.com/author/laura-lyndhurst
(There's a lot on the BingeBooks page, media, photos, review clips for books etc)
YouTube Interview with Donna Morfett:
https://www.youtube.com/watch?v=0v-Xz4b9WwI
Marlene Cheng's Newsletter 'Intuit' with an article about me:
https://www.marlenecheng.com/campaigns/view-email/jIZnJbDyFg7gzReCX-9L6rL6tYvK_GMb0-41O7gfHX7FJRc6L9X5O1G0l00KTqq_xjk7SpAG95MUixu0Q3jVfxPl-0W-j5P_AMLKc0-qZmk_jKh378OXsGhlsDGI8yqOEg==?ss_source=sscampaigns&ss_campaign_id=6102f278f7e94376f1169065&ss_email_id=61097cc071a40e6002646960&ss_campaign_name=Marlene+Cheng+-+Summer+Dreams&ss_campaign_sent_date=2021-08-03T17%3A28%3A47Z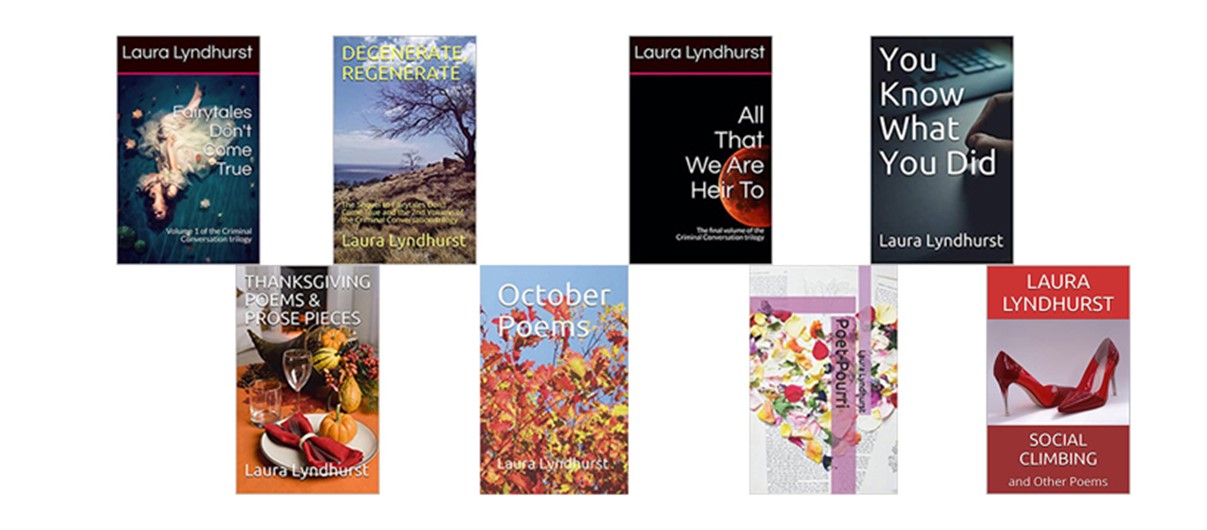 BBE:  Thank you for taking our interview. We hope you've enjoyed it. Best Book Editors wish you every success with your career, with life and with you.
Website
https://www.bestbookeditors.com/
https://www.bestbookeditors.com/latest-news/
https://www.bestbookeditors.com/books-by-katherine-black/
https://www.bestbookeditors.com/what-you-get-for-your-money/
https://www.bestbookeditors.com/book-formatting-and-typeset/
https://www.bestbookeditors.com/book-cover-design/
https://www.bestbookeditors.com/illustrations/
https://www.bestbookeditors.com/marketing-and-promotion/
https://www.bestbookeditors.com/author-publisher-logo-design/
https://www.bestbookeditors.com/book-trailers-promo-videos/
https://www.bestbookeditors.com/author-interviews/
https://www.bestbookeditors.com/shop/
https://www.bestbookeditors.com/request-a-quote/
Facebook page
https://www.facebook.com/Best-Book-Editors-102025145430197/
Facebook Group
https://www.facebook.com/groups/625104781821119/?notif_id=1635265103733738&notif_t=groups_member_joined&ref=notif
Email
katherine@bestbookeditors.com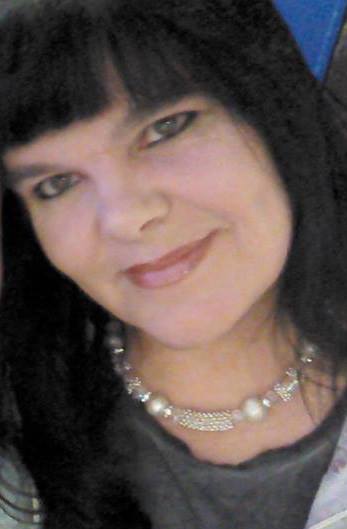 Katherine Black / Susan (Sooz) Simpson
Founder of Best Book Editors
Katherine has held almost every single job imaginable, from painting gnomes to zookeeper. She spent most of her life in the caring profession and has managed both a nursing home and a care agency. But her passion for the written language always brings her home to novel writing.
Born in Tyne-and-Wear, North-East England, she has settled in the beautiful Lake District, Cumbria, with her partner, two dogs, a cat, an iguana and a python (just don't ask her which of those six things is her favourite!).
She specialises in content creation and social media outreach, and has been a developmental editor for hundreds of clients. She owns and operates bestbookeditors.com where she helps foundling authors polish their skills. However, after being diagnosed with a dramatic brain condition in 2022, she has had to let 23 staff go, and scale back the business. BBE is still very much open, we are just fewer and can't take as much work on.
Katherine Black is the author of psychological thriller/detective/fantasy adventure novels.