TITLE:  Runaway Train
SERIES:  Runaway Bay #1
AUTHOR:  Simon Doyle
PUBLISHER:  SD Press
LENGTH:  270 pages
RELEASE DATE:  July 5, 2022
BLURB:
When nineteen-year-old Denis Murphy sneaks onto an exclusive overnight train from Dublin to Belfast, he wasn't counting on being caught. Or falling in love. But he has some trust issues to overcome first.
Oliver Lloyd is famous just for being rich, but he doesn't let it affect him the way it does his sister. When he is asked to cut the ribbon at the launch of Ireland's first extravagant overnight train service, he jumps at the chance to get away from his money-grabbing friends and his narcissistic ex-boyfriend and clear his head.
But when Denis and Oliver are thrust together onboard a luxury steam train, the screeching brakes won't be the only thing making sparks fly.
If only they could get past their differences.
REVIEW:
If you think playing a game of Twister with the man you've got the hots for on an elegant, historic train sounds like a good time, then you'll enjoy Runaway Train. It's a wonderful new adult romance set in Ireland featuring two young men – as different as can be – but both fighting their demons and dealing with loneliness and rejection.
I requested to review this book because I love to discover – and bring attention to – first time novelists. You would never know from the compelling plot, the creative backdrop for the story, the thorough character development, and flawless editing that this is Irishman Simon Doyle's first published novel. This kind of romance is perfect for me: no obvious tropes or overused plotlines, none of the sameness of so many MM books. This is a unique and heartwarming story.
Nineteen-year-old Denis appears to be struggling with depression, hopelessness, the pain of rejection, and internalized homophobia. He's no stranger to guilt and self-hatred, either. He's facing a crisis at home and is in a terrible state of mind when Tom, a friend's brother, finds him and convinces Denis to join him on an adventure. The resplendent Duchess of Dublin stream train is passing through town on its way from Dublin to Belfast. Tom's idea of a rockin' good time is sneaking onto the train and stowing away in the luggage carriage. He drags Denis along for the ride.
Oliver is the heir to a fortune. Because of his family's extreme wealth, he's famous, but only because he's rich. He hates the attention of strangers who want to glom onto his celebrity status and "friends" who only want to associate with him because of his fat wallet. Simply put, his life is not his own. He yearns for a quiet life and dreams of running away from his dysfunctional family and their expectations.
When Ollie meets Denis on the train, he's intrigued by his bad boy image. There's an ethereal feel to their budding relationship, a sense of destiny. They both feel something more than friendship. But Denis doesn't trust easily:
"The fear came not from inexperience with a man, but from the potential for rejection. This was not about sex but about feelings. He feared rejection of his soul, not his body."
Denis and Ollie banter sweetly and share lots of smooches. They grow intimate without any explicit bedroom (or train car) activity. This book is very low heat but anything more wouldn't be fitting for this innocent novel. (I do love this quote, though: "Oliver read the words on the menu but couldn't think of eating anything other than Denis.") One of the best scenes is when they're lying on the ground in a playground in the middle of the night, baring their souls to each other.
There's not much of a supporting cast here but it's not needed since the bulk of the story occurs on just one night. Ollie's personal assistant, Annabelle, is a loyal friend; it's good to know he has her in his corner. Tom is an utterly delightful character, a fun guy who brings much humor to the book. His final conversation with Denis is touching.
Denis and Ollie's story is just beginning but you can already sense that being together and sharing a dream for the future will provide them both with much needed stability and nurturing from each other. This is the first book in the Runaway Bay series so hopefully we'll see more of this couple. I certainly look forward to more of Mr. Doyle's writing. His bio says he met his soulmate in kindergarten. If that's not the perfect basis for a romance writer, I don't know what is! I highly recommended Runaway Train.
Website
https://www.bestbookeditors.com/
https://www.bestbookeditors.com/latest-news/
https://www.bestbookeditors.com/books-by-katherine-black/
https://www.bestbookeditors.com/what-you-get-for-your-money/
https://www.bestbookeditors.com/book-formatting-and-typeset/
https://www.bestbookeditors.com/illustrations/
https://www.bestbookeditors.com/marketing-and-promotion/
https://www.bestbookeditors.com/author-publisher-logo-design/
https://www.bestbookeditors.com/book-trailers-promo-videos/
https://www.bestbookeditors.com/author-interviews/
https://www.bestbookeditors.com/shop/
https://www.bestbookeditors.com/request-a-quote/
Facebook page
https://www.facebook.com/Best-Book-Editors-102025145430197/
Facebook Group
https://www.facebook.com/groups/625104781821119/?notif_id=1635265103733738&notif_t=groups_member_joined&ref=notif
LinkedIn Group
https://www.linkedin.com/groups/12659537/
Email
katherine@bestbookeditors.com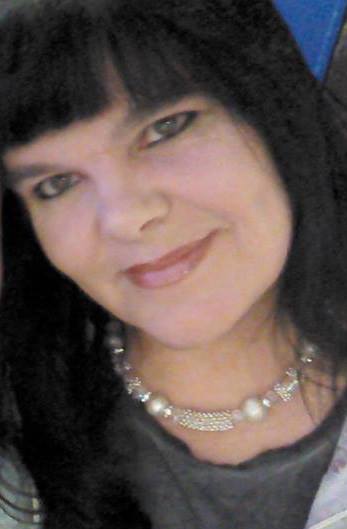 Katherine Black / Susan (Sooz) Simpson
Founder of Best Book Editors
Katherine has held almost every single job imaginable, from painting gnomes to zookeeper. She spent most of her life in the caring profession and has managed both a nursing home and a care agency. But her passion for the written language always brings her home to novel writing.
Born in Tyne-and-Wear, North-East England, she has settled in the beautiful Lake District, Cumbria, with her partner, two dogs, a cat, an iguana and a python (just don't ask her which of those six things is her favourite!).
She specialises in content creation and social media outreach, and has been a developmental editor for hundreds of clients. She owns and operates bestbookeditors.com where she helps foundling authors polish their skills. However, after being diagnosed with a dramatic brain condition in 2022, she has had to let 23 staff go, and scale back the business. BBE is still very much open, we are just fewer and can't take as much work on.
Katherine Black is the author of psychological thriller/detective/fantasy adventure novels.