---
Product details
ASIN ‏ : ‎ 

B0B352G21Q

Language ‏ : ‎ 

English

File size ‏ : ‎ 

4278 KB

Text-to-Speech ‏ : ‎ 

Enabled

Screen Reader ‏ : ‎ 

Supported

Enhanced typesetting ‏ : ‎ 

Enabled

X-Ray ‏ : ‎ 

Not Enabled

Word Wise ‏ : ‎ 

Enabled

Print length ‏ : ‎ 

349 pages
---
About the author
Follow authors to get new release updates, plus improved recommendations.
Amanda Sheridan
Amanda Sheridan lives with her husband and their two rough collies in Northern Ireland and Scotland. She is retired and only took up writing recently.
All Reviews
Reviewed in the United Kingdom on 3 June 2022
All is not well with Ilan and Jennifer, as is evident in the frosty reception he receives on return from his last mission—last in every sense, as he's now retired from the organisation for which he put his life on the line and almost lost it. He ought to be grateful for that alone, as Jennifer's attitude makes crystal-clear as soon as he walks through the door.
For her part, Jennifer is resentful of what saving her husband's life cost her in terms of her own. Now bound to Saul Mueller—who always brings Saul Berenson of C4's Homeland to mind—for as long as he wants her special skills in the service of the country, it's the way that Saul and Ilan brought this about that Jennifer can't forget. Or the dream-as-real-as-life in which Ilan held a knife to her throat.
Conjugal harmony off the table for the present then, Jennifer's on the night shift for the foreseeable, but her dreams—including one that touches on Saul's own family—are anything but sweet. And then the pandemic strikes. Cue lockdown, and Jennifer and Ilan are forced into closer proximity than they'd like. It looks like forced house arrest might just do the trick where talking, both to her husband and her friendly neighbourhood shrink, didn't.
And just when it looks like things might work out for the couple, things go off at a tangent and their persons are in peril. Jennifer's dreams turn into a nightmare, and Ilan is forced to experience life from her side of the duvet. There's also a little unexpected assistance through a voice from the past.
Can they work it out? It's touch and go and, as this is the final book in the series, things could go either way. A page-turning narrative which builds to a climax from Amanda Sheridan, author of Rapid Eye Movement and The Dreaming, the first two books in the series. Highly recommended.
Reviewed in the United Kingdom on 7 June 2022
After waiting on tenterhooks for this book I certainly wasn't disappointed. The progression of Jennifer's ability had me gripped from start to jaw dropping finish. The combination of believable characters, thrilling plot lines and descriptive writing puts you right there in every scene on every page. I absolutely loved it.
Reviewed in the United Kingdom on 17 June 2022
I loved all three of these novels by Amanda Sheridan and became totally lost in the world of Jennifer and Ilan. Amanda's writing made me feel as though I was there watching everything unfold and it was hard to stop reading. A very unusual theme which is why it stands out and keeps you guessing about what will happen. Hopefully it will not be long until her next novel>
Reviewed in the United Kingdom on 4 June 2022
Sad news. In the words of good old Daffy Duck, 'That's all folks!' This is the last book in the series. The author is leaving Ilan and Jennifer to enjoy their retirement. At the same time, this is sad, and we'll miss them, but, it's brilliant for us because it leaves this fantastic author to introduce us to new people and stories. I can't wait to see what she comes up with next.
It's a great book for people who have already invested their love into the first two novels in the series—and as a standalone. This book covers all the bases with just enough backstory so that the reader isn't left confused.
After his rescue, we pick up with Ilan, but he's a very different man. Moody and restless, he doesn't know what he wants, and Jennifer doubts his love for her. For her part, she has issues with him—big ones, and their marriage is in real trouble.
J—'Don't call me that. My name is Jennifer,'— is working for the Mossad in her own right and Saul, her boss, is putting the pressure on. She's unique as their lucid dreamer and uses her gift to infiltrate the dreams of terrorists to extract information. I adored the missions. They are so beautifully and cleverly written, tight tense and edge-of-your-seat stuff—I loved it.
My other favourite parts are the travelogue and cultural elements where we explore Isreal and beyond with Jennifer. I need a holiday and if this is the best I'm going to get—then yes, brilliant.
The story is bound tightly and interwoven with the relationship of our two spying heroes. It's a love story, it's erotic, no, it's a thriller, no, a spy story. It's something for everybody.
Psst, teeny tiny spoiler alert. Lucy's back. Only a cameo, but I love Lucy (showing my age there.) She was the character I got on with best in book one, and I was rooting for her.
Amanda Sheridan is a great author. Something I've never seen before, throughout the book, she references her favourite authors to introduce her readers to them. She explains at the end that these are the authors/books that Ilan and Jenifer read. What a lovely thing to do for other people.
This author is a joy to read.
Reviewed in the United Kingdom on 11 June 2022
Ilan is now back home safe after his undercover op in the previous story. However things are not great between him and Jennifer. Due to him being away for so long and attacking Jennifer in one of her dream trips they are having a few marital problems. With the emergence of COVID and the inevitable lockdown they are forced to face and resolve their problems. Meanwhile Jennifer has started working as a Lucid Dreamer/Remote Viewer. Although being in the dreams of terrorists, serial killers and even bank robbers is stressful she is feeling a sense of achievement and believes she is doing good. However when an old enemy of Ilan's re-emerges she must decide if she can cross the line to protect the man she loves. But when she gets into trouble the only person that can help is Lucy. This is a thrilling and satisfying end to the trilogy but (and this maybe wishful thinking) there is potential for more to follow. The writing is fantastic making the action scenes thrilling, the sex scenes, steamy with some horrific details thrown in. I fully recommend reading this. Lastly they say it's the small things that can make something. Amanda Sheridan is an indie author and I think it was sweet and amusing that the books her characters were reading in here are from other indie authors like herself. I found myself looking them up which I suggest you do after reading the book.
Reviewed in the United Kingdom on 10 June 2022
I'm not going to rehash the plot of this brilliant book as other reviewers have done it full justice already.
Suffice to say, Dream Catcher is a genre-breaker. It encompasses a science fiction element previously unexplored in popular literature (to my knowledge). Romance (actually mild erotica) is well represented. Character development is intense, to the point where the reader can believe they know the protagonists. And, finally, a humdinger of a thriller interwoven into the story, ending in a stop-your-breath climax (no pun intended!). All this set in Israel, with stunning descriptions of scenery and local atmosphere which would put any travel brochure to shame. Buy this and read it. Better still, buy Rapid Eye Movement and The Dreaming to follow Jennifer and Ilan's incredible story from the very beginning. I guarantee you won't be disappointed.
Reviewed in the United Kingdom on 27 June 2022
It's time for agents and publishers to notice Amanda Sheridan's talent.
She has all the ingredients for making this a best selling series. As well as writing a gripping narrative, she uses thoughtful and clever touches e.g. using dream catchers to separate paragraphs.
The book cover's door opens and draws you into her world of dreams.
Dream Catcher is the last book of the series, but I sense the author may return and add another … for the theme is unique and very few writers ever achieve this.
The occasional repetition and slightly out of sync recollections of events are meant to inform readers who may not have read the previous books, but they do not detract from the book.
The characters are well developed and descriptions of life in Israel strong.
What is truly gripping is the plot.
Jennifer, the main protagonist, who has the ability to interact with her dream characters during lucid dreaming, is used by Mossad to uncover the plots and locations of highly dangerous terrorists and criminals. She signed a contract with Mossad to use her ability in exchange for her husband, Iliad's, safe return during a covert operation when his life was on the line. The last book also examines the dramatic effects this couple suffer in their marriage. I highly recommend this series.
Reviewed in the United Kingdom on 19 June 2022
Although Jennifer is relieved to have Ilan back home safe and well after his last mission, things are far from well in the relationship department.
The couple love each other deeply, that is for sure but certain things cannot be forgotten. Such as your husband holding a knife to your throat even if it was in a dream and having to now work for Saul the head of the Mossad permanently, Jennifer is definitely feeling the strain.
As she works nights, slipping into the heads of terrorists, kidnappers and serial killers; it really is a terrifying place to be, Ilan is left at home, retired and brooding.
Can they work out their issues or will lockdown and Jennifer's work pull them further apart?
There's so much going on in this well written story. Lovable and believable characters, gripping plot lines and blasts from the past, you are definitely kept on the edge of your seat.
Amanda has done an incredible job with Dream catcher and the whole series and it's sad that it has come to an end. Fingers crossed she will think about treating us to a fourth. Highly recommended!!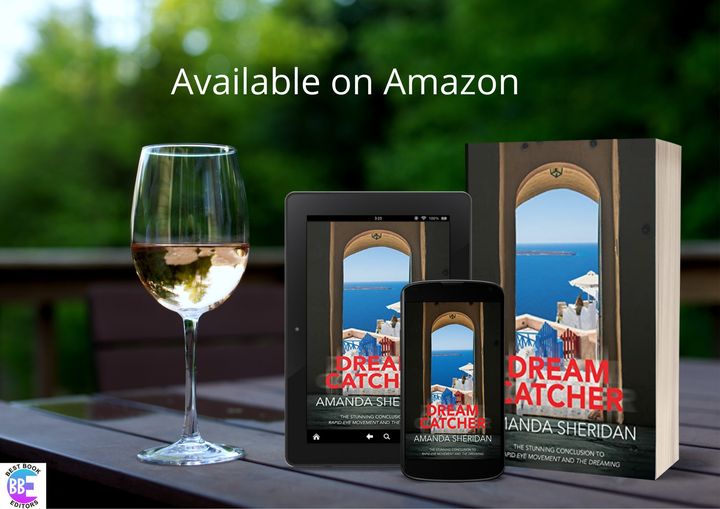 Website
https://www.bestbookeditors.com/
https://www.bestbookeditors.com/latest-news/
https://www.bestbookeditors.com/books-by-katherine-black/
https://www.bestbookeditors.com/what-you-get-for-your-money/
https://www.bestbookeditors.com/book-formatting-and-typeset/
https://www.bestbookeditors.com/book-cover-design/
https://www.bestbookeditors.com/illustrations/
https://www.bestbookeditors.com/marketing-and-promotion/
https://www.bestbookeditors.com/author-publisher-logo-design/
https://www.bestbookeditors.com/book-trailers-promo-videos/
https://www.bestbookeditors.com/author-interviews/
https://www.bestbookeditors.com/shop/
https://www.bestbookeditors.com/request-a-quote/
Facebook page
https://www.facebook.com/Best-Book-Editors-102025145430197/
Facebook Group
https://www.facebook.com/groups/625104781821119/?notif_id=1635265103733738&notif_t=groups_member_joined&ref=notif
LinkedIn Group
https://www.linkedin.com/groups/12659537/
Email
katherine@bestbookeditors.com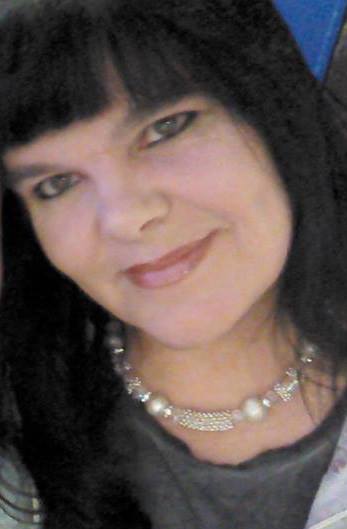 Katherine Black / Susan (Sooz) Simpson
Founder of Best Book Editors
Katherine has held almost every single job imaginable, from painting gnomes to zookeeper. She spent most of her life in the caring profession and has managed both a nursing home and a care agency. But her passion for the written language always brings her home to novel writing.
Born in Tyne-and-Wear, North-East England, she has settled in the beautiful Lake District, Cumbria, with her partner, two dogs, a cat, an iguana and a python (just don't ask her which of those six things is her favourite!).
She specialises in content creation and social media outreach, and has been a developmental editor for hundreds of clients. She owns and operates bestbookeditors.com where she helps foundling authors polish their skills. However, after being diagnosed with a dramatic brain condition in 2022, she has had to let 23 staff go, and scale back the business. BBE is still very much open, we are just fewer and can't take as much work on.
Katherine Black is the author of psychological thriller/detective/fantasy adventure novels.