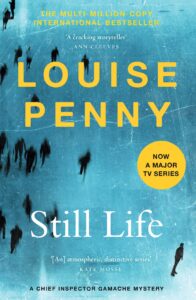 This is the first book I've read from Louise Penny—but it won't be my last. It's a captivating book, which masterfully weaves elements of mystery, emotion, and the human condition. In Still Life Chief Inspector Gamache invites readers into a world where crime is about understanding the way a human being ticks.
The author paints a picture of a community so free from crime that it lacks its own police force. As Gamache and his team delve into the investigation, the beauty of this author's description develops on the canvas. The detail and perspective is all in the description—it's just beautiful.
Chief Inspector Gamache is remarkable and portrayed with depth, and as the story unfolds, Gamache's interactions with the residents of Three Pines reveal layers of complexity to challenge our ideas.
The writing style is superb, with vivid descriptions that transport the reader to the quaint village and its surroundings. The author's attention to detail is commendable, and the scenes and dialogue feel authentic and pull you into the mystery.
With over ten million readers, it is evident that this book has struck a chord with audiences worldwide. It's a testament to the author's talent and storytelling prowess. I wholeheartedly recommend this book to anyone seeking a thought-provoking and gripping crime novel. It will leave you yearning for more, in the next instalment of this exceptional series.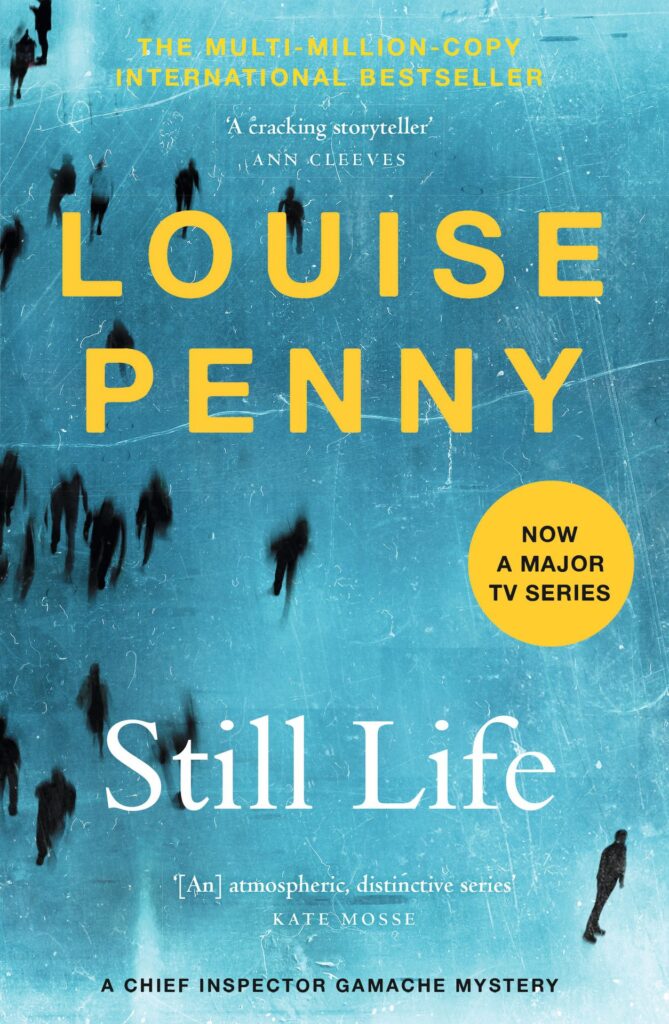 KATHERINE BLACK BOOKS: https://katherineblackbooks.com/
BEST BOOK EDITORS: https://www.bestbookeditors.com/
Facebook Group: https://www.facebook.com/groups/625104781821119
Email: katherine@bestbookeditors.com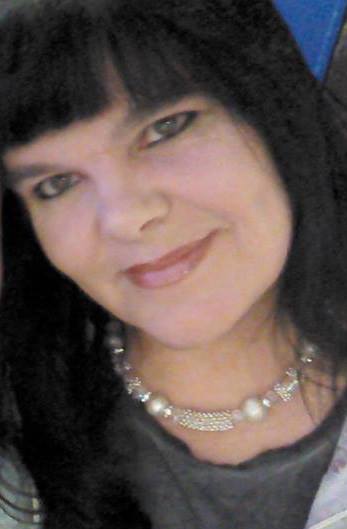 Katherine Black / Susan (Sooz) Simpson
Founder of Best Book Editors
Katherine has held almost every single job imaginable, from painting gnomes to zookeeper. She spent most of her life in the caring profession and has managed both a nursing home and a care agency. But her passion for the written language always brings her home to novel writing.
Born in Tyne-and-Wear, North-East England, she has settled in the beautiful Lake District, Cumbria, with her partner, two dogs, a cat, an iguana and a python (just don't ask her which of those six things is her favourite!).
She specialises in content creation and social media outreach, and has been a developmental editor for hundreds of clients. She owns and operates bestbookeditors.com where she helps foundling authors polish their skills. However, after being diagnosed with a dramatic brain condition in 2022, she has had to let 23 staff go, and scale back the business. BBE is still very much open, we are just fewer and can't take as much work on.
Katherine Black is the author of psychological thriller/detective/fantasy adventure novels.