From United Kingdom
Reviewed in the United Kingdom on 27 January 2022
Nowhere Boulevard: Where Crazy Comes Out To Play by Katherine Black will break your heart.
It is written in journal style and it is by 13 year old Sarah. A normal schoolgirl, dreaming of her first kiss, talking about clothes and music, boys and make up, with her friends. Worrying about her exams and all the rest of what makes up a young girls life.
Then her parents tell her that her mum is pregnant and she will soon be getting a baby brother or sister. Well, of course to a thirteen year old, that is a serious yuck moment. Her parents still do it!
And worst of all, her mum has come down with a serious case of 'baby brain.'
Except it's not 'baby brain.' Putting the cat litter into the dishwasher and forgetting how to use her phone is a sign of something much more serious.
This is a story of a young girl having to grow up quickly. And she does. She copes so well and it is heartbreaking to read her story.
And that ending. I'm a tough nut to crack but this had me crying my eyes out. Katherine Black destroyed me.
Can I really say that I loved it? Well, yes. Despite the sadness I felt, I loved it. When an author can make you feel such emotion with their words, then you know they are a great storyteller.
Reviewed in the United Kingdom on 10 December 2021
This is the first book in a long while thats had me reaching for the tissues. What a fantastic read. Looking at the world through the eyes of a 13 year old, her thoughts and feelings towards life in general, her first boyfriend, her mother's pregnancy and behaviours thereafter. With the slow realisation that her mum has early onset dementia and don't love her anymore, her heart is broken, but she must keep going to help her mum and prepare for the birth of her baby brother.
Reminiscent of my teen years, this story made me laugh at some of the comments and things she did that I can relate to. A teens outlook at the world and all things relevant, this book is a story of bitter sweet events that are funny but the underlying message of undetstanding and acceptance from a child's perspective of such an awful condition is heart wrenching. The author gets across the hardship and pain suffered by both dad and daughter, taking you every step of the way through their sad and tragic journey. The ending, wow didn't see that coming. One of my favourite books of the year. Congratulations Katherine Black, superb!
Reviewed in the United Kingdom on 10 November 2020
Wow. What an amazing read. The way the author portrays Sarah's character is utterly fantastic, the irratic and dramatic teenage chatter throughout the book was perfect. An easy to read book with a good flow. Always keeping you guessing what was going to happen. Funny in some parts and sad in others. But that ending…..I really wasn't expecting that and it definitely brought tears to my eye. This is the first book I've read of this author but I will most certainly be reading more of hers.
One person found this helpful
Reviewed in the United Kingdom on 12 January 2021
I cannot say how sad this story was. It made me cry while reading and I cried again when I was explaining the story to a friend!
It's written in the style of a diary so it kind of brought me back to my own schools day which is probably why it had such an impact on me. And it starts off simply documenting her life and the struggles she goes through with her mother who is suffering from an illness. I knew a twist was coming from the reviews I had read and I was really hoping that an unexpected event that happens around midway was the twist, simply because I wasn't expecting it. But it was a nice twist! Unfortunately, it took a serious turn shortly after and it hit me right in the heart all the way until the last page.
I highly recommend this book if you are looking for something to tear your heart out!!
Reviewed in the United Kingdom on 13 September 2020
First time reading this author she actually lives in same town recognised lot of places she named.
Made me smile made me cry at the end. Did not anticipate the ending real shocker. Great read
One person found this helpful
Reviewed in the United Kingdom on 25 November 2021
Nowhere Boulevard is an absolute masterpiece, and I don't say that lightly. This is the story of beautiful child taking tentative steps towards womanhood, but with the full weight of the adult world on her young shoulders. So laugh out loud funny, so cry out loud sad.
Reviewed in the United Kingdom on 28 December 2020
Brilliantly written through the perspective of a thirteen-years-old girl writing in her diary. I cried, couldn't stop reading, but wished I hadnt read the ending. It is SO sad.
One person found this helpful
Reviewed in the United Kingdom on 17 December 2020
Wow, fantastic read did not see the ending coming.
I finished this book in 2 days which is very rare for me, just couldn't stop reading it. Will definitely read more from this author.
One person found this helpful
Reviewed in the United Kingdom on 5 September 2020
Read it in one go. Chose to read this book as a change to what I would normally go for, glad I did. Unsure at first because it was so different to what I would normally read and enjoy but then I realised I hadn't put the book down, you want to keep reading. You want to find out where this story leads, great book and it stays with you after you've finished.
One person found this helpful
Reviewed in the United Kingdom on 2 September 2020
I started reading this at five o'clock this morning because I couldn't sleep, it is now half past eight and I have finished it, with tears down my face and absolute awe at how the writer kept me guessing right till the end xxx well done xxx
Reviewed in the United Kingdom on 30 November 2021
'I've grown up, while she's grown down.'
I love and hate reviewing books in almost the same way that I love and hate Nowhere Boulevard. I love that it's one of the best books I've read this year, and hate the suffering that author Katherine Black puts her young protagonist through; while on the review front I love being able to give five stars but hate that I can't say exactly what I'd like to for fear of spoiling the book for others.
Thirteen-year-old Sarah is already struggling with adolescence and the onset of puberty, so she isn't exactly delighted by the news that her mother is pregnant. She gets over her initial disgust that her parents are still having sex though (in their thirties, shock horror), and warms to the idea, deciding which sex she'd like and thinking up names for her soon-to-be sibling. Pregnancy isn't the only thing that's happening to mum Annie, however, and ensuing events soon make the news of this one of the best things that's ever happened to Sarah.
The narrative of this tear-jerker is related from the perspective of the young girl, told from the diaries that she kept throughout a turbulent year. Sarah, one of the unluckiest characters I've ever met, is forced to be old before her time and support her father in caring for her stricken mother.
And when you think it can't get any worse for her, there's that ending. Enough said. Read it with tissues handy.
Reviewed in the United Kingdom on 7 September 2020
This book was gifted to me. First time I've read this author and thought it was a good story. Thought it dragged in certain areas but on the whole, it was a well thought out book. Tugged on the heart strings and stays with you after you've finished.
One person found this helpful
Reviewed in the United Kingdom on 13 December 2020
This is a well written emotional book. From teenage angst to grown up responsibility. With the backdrop of a pandemic.
One person found this helpful
Reviewed in the United Kingdom on 6 February 2022
Just started reading this now and already can't put it down. Really enjoying so far and just ordered more books from the same author. It's been a while since Iv enjoyed something I'm reading so this has been a breath of fresh air. Well done xxx
Reviewed in the United Kingdom on 5 September 2020
Downloaded this book at 8am , finished it about 2pm the same day,couldn't put it down,it's brilliant. It made me laugh and cry and the ending was a complete shock. Definitely a must read.
Reviewed in the United Kingdom on 16 November 2020
Only read this because I was told to give it a go. Not my type of book at all. And now I've realised I was reading the wrong stuff. . It sucked me in! One page led to another and my hands wouldn't let me stop. This story is enthralling and I didn't see that ending coming at all . I'm waiting for my next fix.
One person found this helpful
From other countries
 Wow! Will not disappoint!
Reviewed in the United States on 11 December 2020
Nowhere Boulevard by Katherine Black is one of those books I started to read not really expecting to finish. I'm not typically a YA fan, but I picked this book up from a recommendation on Facebook. The reviews were good, and the subject matter was intriguing, so I thought why not give it a go. I opened this story not expecting to read past the first chapter or two. I didn't close it until I'd read the whole book.
I don't need to go over the subject matter. You can get an idea from the blurb. What I will say, having raised my fair share of teenagers, is that the author really hit on the emotional roller coaster ride that most teenagers go through. The voice was authentic. Most teenagers just want to fit in with their peers. They want normal. Sarah's life is anything but normal. She has more to deal with than most adults could hope to handle.
The ending of this literally shocked me. As in I actually jumped. I won't give it away. You'll have to get the book and read it for yourself. All I can say is you won't regret it. It's one of those reads that tends to stick with you for a while. I'm giving it four stars over five because I did find the odd formatting a distraction in my kindle edition. If the author gets this corrected, definitely a five-star read.
Reviewed in the United States on 30 November 2021
What a story! I felt like I was inside a teenage girl's head during the entire book. I felt her shame, her pain, her joys, her disappointments. The author's writing was brilliant, and kept me turning the pages. The descriptions of dementia behaviors were realistic and compelling. Well done!
 Unexpected twists, a story of hope & loss.
Reviewed in the United States on 13 January 2021
I wasn't sure what to expect opening this book to the first chapter. It's a heartfelt emotional read full of ups, and downs. Sarah a young adult faces new challenges when her mother falls ill. She & her father hold on another up as they deal with life day by day. Nothing in this book is as it seems.
Reviewed in the United States on 10 December 2020
I wasn't sure a few chapters in, if it was my type of book. I'm glad I read it all the way through. There was a small error and a few formatting things I'd change, but that's just me. I honestly can say, I laughed out loud and cried actual years. This is a book to be proud of got sure. The ending was shocking and more than unexpected. Definitely a good read. I did it in a day but pretty much non-stop like more than eight hours straight. Definitely will recommend to friends.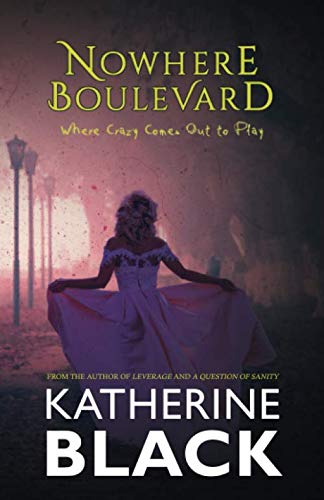 Website
https://www.bestbookeditors.com/
https://www.bestbookeditors.com/latest-news/
https://www.bestbookeditors.com/books-by-katherine-black/
https://www.bestbookeditors.com/what-you-get-for-your-money/
https://www.bestbookeditors.com/book-formatting-and-typeset/
https://www.bestbookeditors.com/book-cover-design/
https://www.bestbookeditors.com/illustrations/
https://www.bestbookeditors.com/marketing-and-promotion/
https://www.bestbookeditors.com/author-publisher-logo-design/
https://www.bestbookeditors.com/book-trailers-promo-videos/
https://www.bestbookeditors.com/author-interviews/
https://www.bestbookeditors.com/shop/
https://www.bestbookeditors.com/request-a-quote/
Facebook page
https://www.facebook.com/Best-Book-Editors-102025145430197/
Facebook Group
https://www.facebook.com/groups/625104781821119/?notif_id=1635265103733738&notif_t=groups_member_joined&ref=notif
Email
katherine@bestbookeditors.com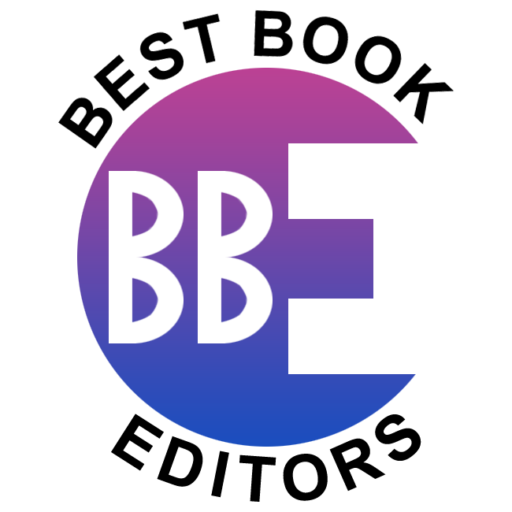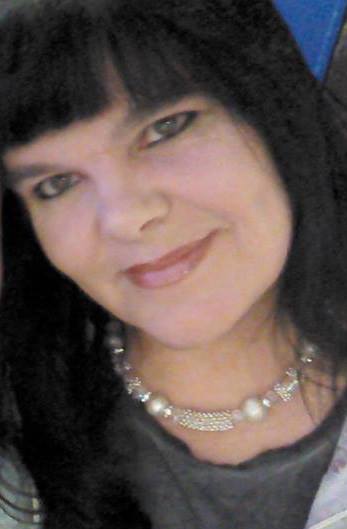 Katherine Black / Susan (Sooz) Simpson
Founder of Best Book Editors
Katherine has held almost every single job imaginable, from painting gnomes to zookeeper. She spent most of her life in the caring profession and has managed both a nursing home and a care agency. But her passion for the written language always brings her home to novel writing.
Born in Tyne-and-Wear, North-East England, she has settled in the beautiful Lake District, Cumbria, with her partner, two dogs, a cat, an iguana and a python (just don't ask her which of those six things is her favourite!).
She specialises in content creation and social media outreach, and has been a developmental editor for hundreds of clients. She owns and operates bestbookeditors.com where she helps foundling authors polish their skills. However, after being diagnosed with a dramatic brain condition in 2022, she has had to let 23 staff go, and scale back the business. BBE is still very much open, we are just fewer and can't take as much work on.
Katherine Black is the author of psychological thriller/detective/fantasy adventure novels.