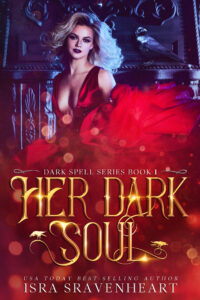 We have plenty to say and a showcase for Isra Sravenheart this week.
Welcome to another silly season. Here we go, less than a month to Christmas, and the world is gearing up. We have the Christmas adverts, TV presenters (and my senior manager) wearing their Crimbo-jumpers. The supermarket shelves are stocked—plenty of bog roll to go around, but a bit light on dog food, it seems. Tesco didn't have any large bags in our local store last week. Piped Christmas songs float over the tannoy, encouraging us to buy, buy, buy. And it doesn't seem five minutes since last Christmas.
Cosy Powell's Dance with the devil and a couple of Black Sabbath tracks in the seventies caused controversy. If you played the records backwards, it was rumoured that they delivered devil-worshipping chants in an ancient language. Yeah, I know I'm too old. Let me explain for the youngsters. Records—things like frisbees that played music in the olden days.
They do the same with Christmas guilt. The devil tells us, 'Forget paying the bills, buy your child another toy, and they might just love you a little bit more.' Stan himself chants at you disguised as Dear Old Santa coming down the backbeat of the supermarket's piped music.
The fuel crisis has calmed. I believe it's still an issue because we don't have enough tanker drivers to deliver the fuel to the consumer outlets. A month ago, we had mile-long queues, and fuel was limited to £25.00 per purchase. All good Covid Fun.  Today news of another new strain is released. Flights from South Africa will be closed, and anybody trapped out there won't be able to get home for Christmas. They should have stayed in Blighty and listened to Chris Rea. He's got it sussed.
When we host karaoke nights, our customers can sing what they like, but they'll be open to some on-mic ribbing from me if they break the golden December seal. You don't sing Christmas songs in November. It's just not right. From next week, all the Christmas songs will be unleashed for this year. Hubby and I will duet on Chrissy Hynde's 2000 Miles. I still love that one. And we'll do the dreaded Fairytale of New York—after doing it for five years solid, I loath it. I'll dust off  Rocking around the Christmas Tree and  Santa Baby—again! But the joy on my Christmas playlist this year is River by Joni Mitchell. It's gorgeous.
We have a regular Thursday night gig at the Odd Frog and going into week four, it's building nicely.
On the domestic front, we have a selection of Hubby's four children coming for Christmas. Peace and tranquillity may reign—but probably not. He's looking forward to cooking.
He's not well today, and as he has a gig tomorrow that may or may not come off (though he's tested negative for Coivd), I've forced him—it didn't take much, to have a day in bed. We, collectively, and he, as a solo musician, have never cancelled a gig. So I'm throwing cold and flu tablets into him to get him right for at least the three hours of his gig tomorrow.
I've been trying to work, but he's one of these infuriating people who has to have a cup of tea (bloody tea drinkers) every fifteen minutes. Between him and the dog, who hasn't been out for a run today, I've been up and downstairs eleven dozen times—ish.  Mark does the shopping and cooking in our house, I do cleaning. Because he's on his deathbed—at the very least, I've been entrusted with making dinner. When I say making dinner, I've put the oven on and currently have a shop-bought pie cooking. If he falls asleep and doesn't remind me in fifteen minutes, I'll remember in about fifteen hours when something goes bang.
Are we ready for a showcase? This week we have the very wonderful and talented Isra Sravenheart in the hot seat. Best book editors came into play late. We didn't edit or produce any of her books, but she's taken out our Marketing for Life package, and we are promoting them for her.
This is what Best Book Editors thinks of Her book Dark Soul
Review of Her Dark Soul (Dark Spell Series; book one) by Isra Sravenheart
This is her Amazon page where all of her books are available.
https://www.amazon.com/Isra-Sravenheart/e/B00VKRF6Q0?ref=dbs_m_mng_rwt_byln
And her Books2Read page.
https://books2read.com/u/bPQrjA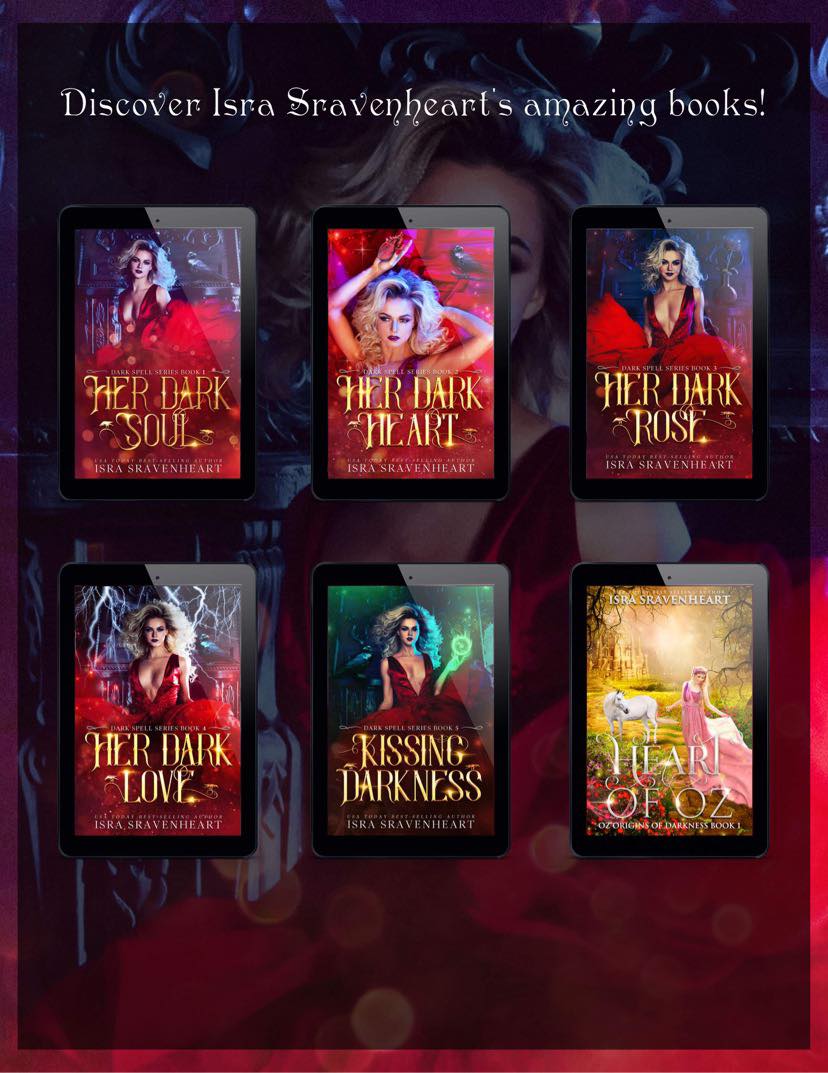 One thing we love about these novels is her branding. The covers are vibrant. Her books would stand out if they were on a Goodreads list with 99 other covers per page. She's top of her game in the genre and one to watch out for. I hear there are several more titles in the pipeline.
We wish Isra every success with her books.
I've been so busy this week that I had to pull two all-nighters. We had six orders for book trailers last week and another one yesterday. I've been sending them to my designer, who I have to pay. However, because I'm learning video design myself, the lucky clients have had a two-for-one deal. As I've sent each brief to Adam, I've also done it myself and given it to the client as a freebie. Adam has nothing to fear though, he'll continue to get the bulk of the commissions because they take way too much time to produce. I'll act as sub-designer if we get an overspill of orders.
One client said she preferred mine to the professionally done one. I have one more freebie to do, and then I think I'm good enough to charge for them, and they are not discernible from the paid ones. The problem is they are time-consuming. I learned with my own books, and they took 20 hours each on average. I did my first one for a client, and it took 17 hours. Last week, the second that I did was down to 8 hours, so I'm going faster as I get accustomed to the software.
You can't move on without seeing this week's trailers, I'm biased but I think they're fabulous.
https://youtu.be/N3ay5cmGVbE
https://youtu.be/vUZv_gY0dTo
All five of the above book trailers have been produced by Best Book Editors in the last week. Many thanks to Adam, our lead video editor for the ones he's done. His work is professional , his turnaround time is impressive and he's a true gentleman.
My other biggie this week is a ghostwrite. The client has written her book as a textbook and wants to turn it into a memoir. She's very good at technical writing but doesn't know how to turn it into a human interest memoir. I'm adding the description to a dry text, but it needs vignettes and examples for a show don't tell. The problem is that I can write my imagined version of her story, but I'm not inside her head. I'm doing what I can in the first run through, and we'll use the second pass to correct details that I've got wrong to make it accurate.
I have a proofread coming in this week that only I can do.  And I have the last book trailer to create. I have three full Marketing for Life packages to start phase one of. So, As usual, it's all go.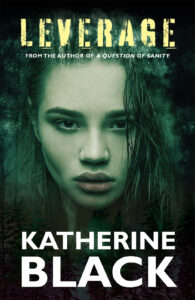 We still have plenty of availability across all services. We are guaranteeing a pre-Christmas turnaround on anything ordered before the  1st of December.
A publishing company from an African county that I'm not naming contacted me this week. They are the only company in the country—apparently. They have had all of their client's books translated into English to hit an international market, and they want an editing company. If they have a lot of books, it could be good for us and keep all three of my sub-editors going. I'd like the contract.
I advised the lady I'm dealing with of our pricing structure to take back to her boss.
She came back saying that he was willing to go with us on contract but wanted to pay far less than our price.
I had a very hard lesson earlier this year when I dropped prices on a large 40 piece commission and got badly bitten by it. It's taught me that our prices are our prices. They are fair, and I firmly believe that we give more than any other company out there for the quality and the price. I don't know of anybody else giving three full edits on every commission as standard—or giving ongoing marketing for the book's life as part of their package.
I considered going with it to give my subs consistent work, but it would mean paying them less because there would be less coming in. If I'd gone with it, it wouldn't be something I could accept before asking the girls if they wanted to do it. However, after the nightmare I had earlier, I stuck to my resolve. I told the lady that our pricing structure was set. Any commissions are taken at the same rate as everybody else. We wished each other well and went our separate ways.
This evening, she came back to me saying that she is trying to talk her editor into accepting our conditions because we are the best company she's spoken to. They both want to do business with us. So, that ship hasn't sailed yet—well, not all the way across the channel, anyway.
Unlike the three quotes, I've done for people (out of 22 editing quotes sent out) this week asking for dropped rates and charity. One lady is donating any funds to a friend. One gentleman is very poor, and the third wants his book done to pay his way through university and would be very grateful if we'd produce it –editing, cover, typesetting, marketing, the works—for free. I can see my Lancers loving that.
I'm a sucker for a hard-luck story. And, I would love to think that my work helped somebody through university to better themselves.  However, I'm running a business with fifteen freelance staff who all want work, and all want paying for what they do. I've got to consider my loyal return clients. How would they feel knowing that they've saved to produce their books through us and have helped me establish the business, to find that I did somebody else's book for free?
It's a toughie, but I'm learning how to say no.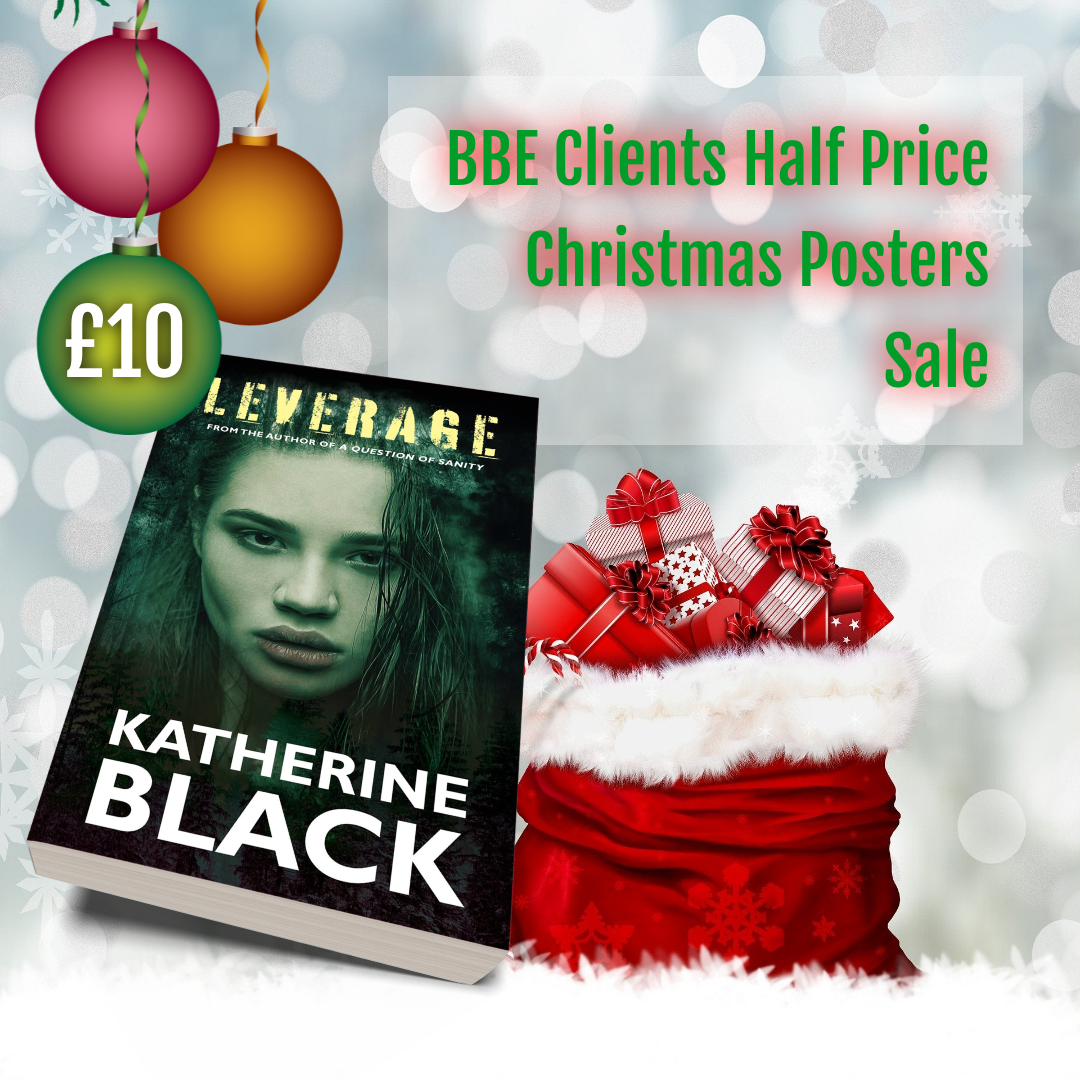 Website
https://www.bestbookeditors.com/
https://www.bestbookeditors.com/latest-news/
https://www.bestbookeditors.com/books-by-katherine-black/
https://www.bestbookeditors.com/what-you-get-for-your-money/
https://www.bestbookeditors.com/book-formatting-and-typeset/
https://www.bestbookeditors.com/book-cover-design/
https://www.bestbookeditors.com/illustrations/
https://www.bestbookeditors.com/marketing-and-promotion/
https://www.bestbookeditors.com/author-publisher-logo-design/
https://www.bestbookeditors.com/book-trailers-promo-videos/
https://www.bestbookeditors.com/author-interviews/
https://www.bestbookeditors.com/shop/
https://www.bestbookeditors.com/request-a-quote/
Facebook page
https://www.facebook.com/Best-Book-Editors-102025145430197/
Facebook Group
https://www.facebook.com/groups/625104781821119/?notif_id=1635265103733738&notif_t=groups_member_joined&ref=notif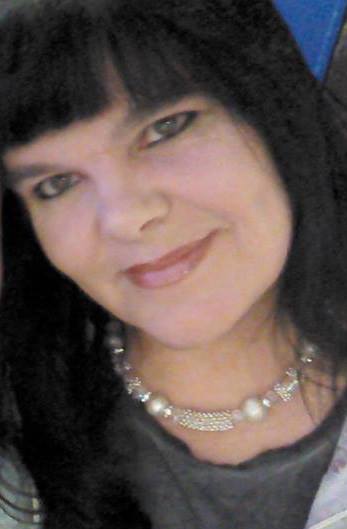 Katherine Black / Susan (Sooz) Simpson
Founder of Best Book Editors
Katherine has held almost every single job imaginable, from painting gnomes to zookeeper. She spent most of her life in the caring profession and has managed both a nursing home and a care agency. But her passion for the written language always brings her home to novel writing.
Born in Tyne-and-Wear, North-East England, she has settled in the beautiful Lake District, Cumbria, with her partner, two dogs, a cat, an iguana and a python (just don't ask her which of those six things is her favourite!).
She specialises in content creation and social media outreach, and has been a developmental editor for hundreds of clients. She owns and operates bestbookeditors.com where she helps foundling authors polish their skills. However, after being diagnosed with a dramatic brain condition in 2022, she has had to let 23 staff go, and scale back the business. BBE is still very much open, we are just fewer and can't take as much work on.
Katherine Black is the author of psychological thriller/detective/fantasy adventure novels.