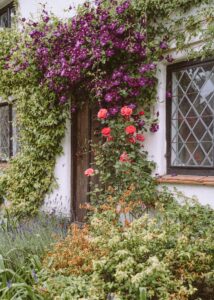 It's so long since I've had time to write anything blog-wise. Time has got the better of me every which way I turn.
So, what's been happening?  All three of us are double-dipped. That makes me feel safe. I've got my card to prove that I'm fit to fly—if I but had a plane to get on and a sunny destination to go. I don't even get time to sit in the yard. I see the sun through the window—she's a pretty thing.
Nothing changes with Granddad–we put it in one end, and with regular eruptions akin to Vesuvius—it comes out of the other. He's had a couple more nasty falls, the latest of two this week while visiting Hubby's Mum, who Granddad was married to for many years. We can take him with us to visit, now. He has no recognition of anybody.
It was funny the first time. Granddad stared at his ex-wife and her current husband of the last forty years and said, 'Who are these old people?' He regularly thinks that he's a schoolboy.
I took my eyes off him for a second as I checked the gate was closed for the dogs, and he missed the chair. Granddad sprawled on the floor, swearing that the bloody chair had run away from him as he sat down. This time his elbow took the main hit, another cut, more blood, another mess. It matches the one on his head from earlier in the week when he fell in his bedroom.
Despite the falls, he's on one of his up-phases. He's eating well, which means the other end of the process is more active, too. He struggles to manage a spoon, and we try to avoid feeding him where possible, but we've found finger food is the way to go—but that can change on a sixpence, and we may go back to cake and custard.
He has no problem with repetition because he forgets two seconds after eating—he usually forgets in the middle of eating. He's been having plates of nibbles, ham, cheese, crackers, anything that he can pick up and eat without too much carnage—the dog loves it.
We had a busy weekend with family guests on both Friday and Saturday nights. Two households can mix now—I believe, though it may have changed again in the last week or so. I saw on the news that numbers are on the rise again.  Because only two households can mix—but not three, we had to split our family nights into two. Hubby works in a hotel, and we test every week. It's the way of the new world. We did a test on Friday night, and were all negative. Happy days.
On Friday night, my cousins came around, we did a buffet and were still singing karaoke at two in the morning. It was a good night, and we got to do it all again on Saturday when my nieces and nephews came.
Hubby made homemade chilli, homemade nachos from scratch and salsa with melon and fresh pineapple—'twas a grand affair. He loves hosting. However, I did say that two bottles of wine would not be enough with my lot. We had enough beer to float a liner but were low on wine. He had to go out for fresh supplies. I think there were, ahem, seven empty wine bottles by the end of the night. I don't touch the stuff, so nothing to do with me.
Steve has been in bands all his life and told the story of one of his bands doing Bohemian Rhapsody. He told us he has an awful voice. As the bass guitarist, his vocal mic was always turned off until this particular night when it was accidentally put on. Apparently, the noise was horrendous, so he declined to sing. That's fine, nobody is pressured, but it's there if anybody wants to. We could see him twitching, and eventually, after several large glasses of red, he couldn't hold it back any longer,
'Have you got any Frank Sinatra?'
'Yes, all of them.'
'Oh, go on then, I'll have a go.'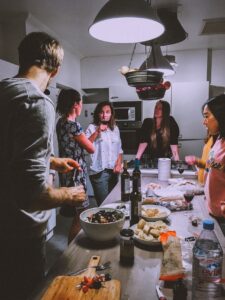 He wasn't so bad at all. We created a monster, and after the first one, we couldn't get him off. It was great. Steve and I have a special bond, and it was lovely to get to sing with him. And to duet with my great-nephew on Dream a Little Dream. He has a great voice and was the star of the night
Happy memories were made.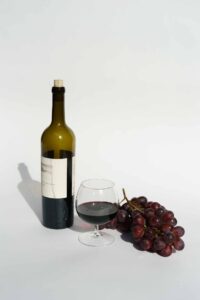 And on a work note, I have so many shout outs this month. My clients have all been busy.  In this blog, we'll focus on Ms O'Malley
Jenna O'Malley has her second book, Bound By Oath and Heart, coming out very soon. This month, Best Book Editors has done a lot of work with Jenna—one of our favourite and best authors. We have  done two passes on editing the book, an author interview, and two book trailers for her, one for this book and one for Bound by Fate and Blood, the first novel in the Arsinoephorus Alliance series. We will remind everybody again when the second book is released, but for now, please check out her reviews, author interview and spectacular book trailers below. We love the faith Jenna puts in us, and as with all of our clients, we will give as much help as we can to make her books a success.
Also, check out how good this lady's podcast is. Regular instalments can be found on her Youtube channel. Just follow the link in the cast.
Jenna O'Malley
Author Interview
https://www.bestbookeditors.com/author-interview/author-interview-jenna-omalley-author-of-the-arsinoephorus-alliance-bound-by-fate-and-blood/
Book Reviews
https://www.bestbookeditors.com/book-reviews/review-of-arsinoephorus-alliance-book-1-bound-by-fate-and-blood-by-jenna-omalley/
https://www.bestbookeditors.com/book-reviews/review-of-bound-by-oath-and-heart-by-jenna-omalley/
Book Trailers
https://drive.google.com/file/d/1PqwGWQYL68NpEZcmAz7lsiB89YCOtj83/view?usp=drive_web
https://www.youtube.com/watch?v=cNTmWfZGFz0
 The Arsinoëphorus Alliance (Book 2).mp4
Podcast
And talking about podcasts. It's something we in the BBE office have been discussing for some time. I have tried palming the job off on all of my lancers (freelancers) and even approached Ms O'Malley to come on board and be the face of the Best Book Editors podcast because she does it so well.
However, it seems that it's going to be my ugly mug at the helm. As the company's owner, I'm the logical choice—but I hate being on camera. Podcasting is the way of the future, apparently. My step-son tells me to get with the times. I have gone as far as downloading Zoom—it's a start. Peter, my second and right-hand man, says I need video editing software—what, now? I was planning on recording the cast and putting it out there, warts and all.  Apparently not—over to the team for that baby. I will launch the service—maybe next week—maybe the week after. It will be going out free, as part of the marketing on any paid service. I have no problem with talking. I can waffle for England and the united world. My weekly victims will have the choice to go on camera or be audio-only—I know which I'd choose.
Okay—stop nagging me already. I will pull up my big-girl pants and do it.
And I have a confession. I was a smoker.
It's something that the world has nudged further away from every year for the last couple of decades. Once, it was sexy for a lady to converse from behind a hoary plume of cigarette smoke. Now we dirty smokers are the devil's spawn. I grew up in a generation where everybody smoked—it was expected, and peer pressure and the fact that your parents smoked made it a right of passage.  Now, the scales are weighted in the other direction, and the stigma on smokers is pronounced. It's a great thing.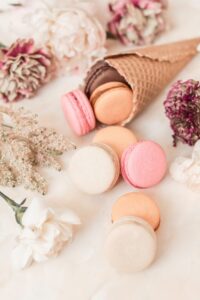 I've been putting some serious effort into losing the COVID-weight and have lost a stone and a half in about six weeks—it's a work in progress.  For anybody interested, I've been using the intermittent-fasting regime. I'm generally watching what I eat and trying to keep it healthy. Still, the central ethos is that you don't eat anything for a minimum of fourteen hours since you last ate. Believe me, it makes snacks lose their significance when Hubby brings the cheese and crackers out at ten o'clock at night. You know that if you have one, you don't get anything else until lunchtime the next day. It makes you question the cravings. Obviously, I've only lost one and a half stones—so I have my slips and fallbacks, but I'm getting straight back on the horse after falling off and getting back into it. I'm also using laxatives so that anything in there is on day-release and doesn't take up mortgage rights and build a garage extension with climbing roses.
As we age, it's natural to be more conscious and aware of ailing health. And the clock ticks down to the day we are no more than a forgettable pile of ash tossed from a clifftop to backlash into the scatterer's face. I'd love that.
I've wanted to quit smoking for a while but felt it was too much hand-in-hand with dieting. The thought of putting both tortures in operation at the same time had Hubby eyeing the suitcases and his running shoes.
I did it. I quit smoking on the 14th July 2021 and haven't had a cig since. I admit, Hubby bought me a Vape pen as a crutch—and I have been using that. However, after the first week passed yesterday, I have already gone down from full-strength nicotine to medium. Next week I will drop to low, and the week after, I aim to be nicotine free.
It's all good.
Wow, I can't believe that I almost forgot to write about the big news of my week. I have a new book out. I've been so tied up with the business that there was no fuss, no launch, no preamble, I just published it  on Friday afternoon and waitied for it to go live. Gone are the days of fevered excitement and bottles of champange to celebrate. What a shame that my own work has become so insignificant in my life.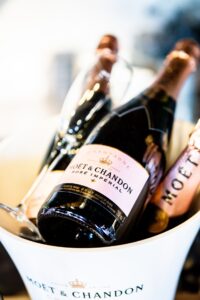 Anyway, it's out. Here it is, Lizards Leap by Katherie Black and I'd be very grateful if anybody would be so kind as to buy it–clickable link to Amazon.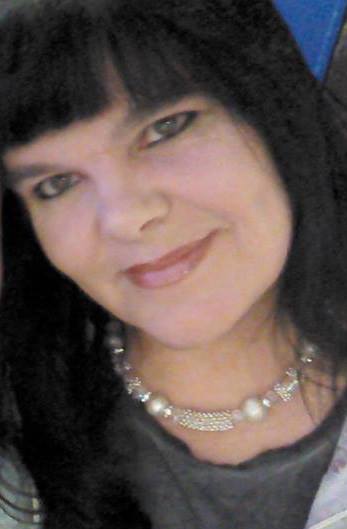 Katherine Black / Susan (Sooz) Simpson
Founder of Best Book Editors
Katherine has held almost every single job imaginable, from painting gnomes to zookeeper. She spent most of her life in the caring profession and has managed both a nursing home and a care agency. But her passion for the written language always brings her home to novel writing.
Born in Tyne-and-Wear, North-East England, she has settled in the beautiful Lake District, Cumbria, with her partner, two dogs, a cat, an iguana and a python (just don't ask her which of those six things is her favourite!).
She specialises in content creation and social media outreach, and has been a developmental editor for hundreds of clients. She owns and operates bestbookeditors.com where she helps foundling authors polish their skills. However, after being diagnosed with a dramatic brain condition in 2022, she has had to let 23 staff go, and scale back the business. BBE is still very much open, we are just fewer and can't take as much work on.
Katherine Black is the author of psychological thriller/detective/fantasy adventure novels.