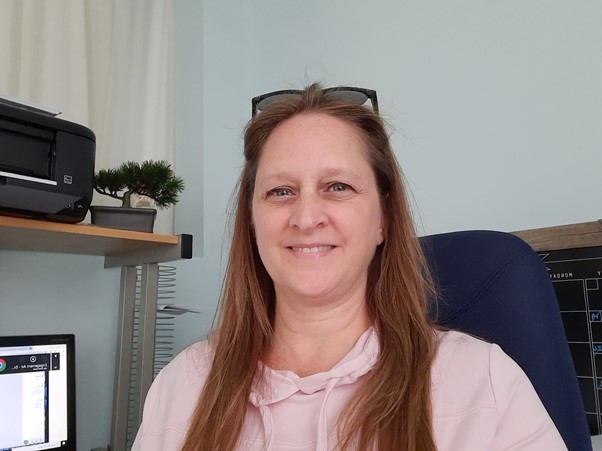 We would like to introduce Gloria Joyce White, author of Something More Important. Gloria is a Canadian writer living in Ontario. She writes children's books and takes her inspiration from her two sons. In this exciting and chatty interview, she shares some wonderful memories and anecdotes. She loves having visitors drop in unexpectedly—let's visit when there's cake!
BBE: Welcome. Let's get to know you first before we talk about your books. While my team alter the bright lights to shine—just so, tighten the thumbscrews and hook up the polygraph; why don't you start at the beginning and tell us about your early life and upbringing?
BBE: Where are you from, and where do you live now?
Gloria Joyce White: I was born in Welland, Ontario, Canada, and was raised in Fort Erie, Ontario. I'm happily married with two beautiful boys and still live in beautiful Eastern Ontario.
BBE: how did you perform at school, top of the class, or the child they said would never amount to anything as long as he had a hole in his—inkwell?
Gloria Joyce White: Oh, my, gosh. I was the child who could never stay focused. I was the last one to do everything. When it came to reading, I tried to do anything other than open the book because I read very slowly. Instead of a complete sentence, I would read one—word—at—a—time. So you can imagine how long it took me to read even a short book.
I remember getting caught reading the blurb on the back of a book to do my book report because I was embarrassed that I couldn't read very well. I knew I wouldn't finish it at the same time as the other kids. But my favourite teacher, Mrs Laur, was an absolute sweetheart who understood my problems. Although I got in trouble for being sneaky, she guided me and helped me through it.
BBE: Where are you now? Tell us a bit about your life, work, family?
Gloria Joyce White: I grew up with 2 sisters and a brother. I was close to our cousins who lived around the corner as well. We spent the long summers swimming in their pool, and I was a pest back then—apparently!
I remember playing at my grandparents' house, riding their lawnmower, and playing in my cousins' tree house at the back of my grandparents' lot. It was beside a big pond we used to hunt for tadpoles and frogs. I had the best Canadian upbringing and idyllic childhood—they were indeed the good old days that people talk about. It was so much fun, and I wish I could do it all again. Kids had more freedom then, and kids were safe to go out and play for hours.
I remember showing my kids where I used to play. That old treehouse where we used to climb was still there, but it was neglected and abandoned—it's a pile of rotting wood and great childhood memories.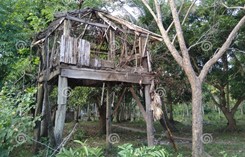 BBE: Where do you go when the world gets scary?
Gloria Joyce White: Things do get scary sometimes, but I have my meditation to go to. I pray and trust that God will protect my family and me—and He does.
BBE: Which five people, alive or dead, would you invite to a dinner party?
Gloria Joyce White: Melissa McCarthy, to keep the party hopping. Daniel Radcliff, AKA Harry Potter, to keep the magic alive. John Wayne—who doesn't love a cowboy? There'd be a clown. We so need balloon animals. And last but not least, John Lithgow, he kills me. With this combination of guests, my party would be rocking.
BBE: What is your method for writing?
Gloria Joyce White: I've written one children's book that I'm very proud of. I'm not one of those people who makes a list of characters, plot, settings, and every other element of their story before they start. I don't think I have a method per se. I get an idea in my head, and I write it. Sometimes to get the story down in a rough draft, I don't stop until I have several pages. I don't want to forget what I thought of. I put it down for a while to let it sink in. Then, I go back, re-read it and make changes.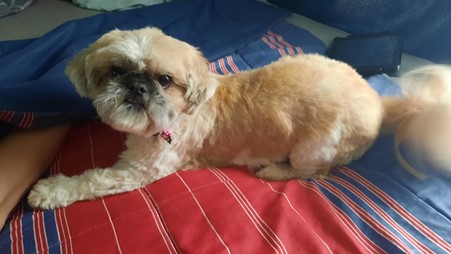 BBE: Favourite food, drink, pet, film and book?
Gloria Joyce White: I'm a movie kinda person, as I need complete quiet when I'm reading and lose my train of thought when there's any noise or distraction. I love Harry Potter movies. I can sit and watch them all from morning to evening. While I watch, I love munching on chocolate and potato chips with a big mug of tea beside me. But I try to read from my bible app every day. We have a little Shih Tzu called Apolla. She's adorable and has to be right there with us, no matter what we are doing. My favourite food is seafood. Gotta love crab, shrimp and scallops.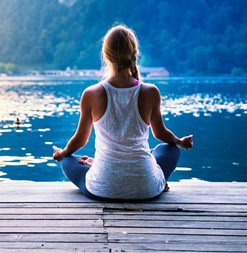 BBE: What makes you different?
Gloria Joyce White: I'm me! But I see myself as an equal human being to everybody else. Although we have our distinct human personalities, we are all God's children. So I don't think I'm different to anyone else. I'm big on family and friends. I love it when people just show up. You don't need an invitation to visit me. I love surprises. My family and I are entertainers and love, feeding people. Knock on my door, and it's a BBQ in the making.
BBE: And how did you come to writing?
Gloria Joyce White: It was a total fluke. I wasn't looking to be a writer. I went to the mailbox one day and found a postcard from The Institute of Children's Literature. I read it (yes, I read it!), and it spoke to me. 'Gloria, you can be a writer.' My first thought was, no way. That's a lot of reading and a lot of writing. I had no patience for that.
I was at a friends house sometime later. My eldest son and his friend were playing with their baby brothers through the mesh of the playpen. They were twelve at the time. And, wham, a story hit me between the eyes. It came into my head as something that I should write—but then I forgot about it. I can't tell you how long it was, but I kept that postcard for some reason. Weeks later, I found it on my desk, and it ate at my brain every time I looked at it. I picked up my pencil and paper and started writing. That was that. Two years later, in 2013, I had a published children's book.
BBE: What are your influences and your writing ethos?
Gloria Joyce White: My influences are:
• GOD
• My family.
I use my beliefs as a Christian and my sense of humour to lead my writing. I find that using everyday situations is the best way to tell a story and make it real.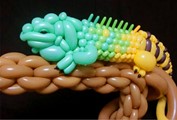 BBE: How far have you come, and where are you going with your writing?
Gloria Joyce White: Who would have guessed that a child with reading difficulties and self-esteem issues would be a published children's book author. It amazes me.
I am re-publishing my children's book, Something More Important. I'm adding some really cool and fun content to the pages to keep children engaged. I have many more stories in the making, and I'm excited about that, too. Watch this space.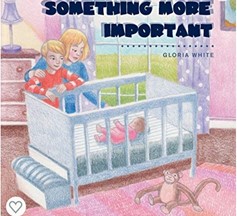 BBE: Ready—Set—Go. Tell us about your books in order of publication.
Gloria Joyce White: Currently, I have one children's book published, Something More Important, and a children's poem, inspired by my eldest son who wanted me to write something about dinosaurs. It's called Sporty Little Dinosaurs, and I had it published in The International Book of Poems called, Forever Spoken. I've written many other poems and stories that I would like to have published, so stay tuned.
BBE: Which is the favourite of your books?
Gloria Joyce White: Something More Important means a lot to me as I included my children's names in the story. It was inspired by them.
BBE: And your favourite character, how did they come about? What do you like or dislike about them?
Gloria Joyce White: I have a story in the works. It's about twin bears, and these characters are fun, smart—and a little spunky. They reminded me of my younger sister and I when we were young and how we used to do things to get under each other's skin. My bears are troublesome and humorous. All of my characters bug me just a little. But they make ya giggle too. With my bears, one is sneaky and the other winey. But I kept them cute at the same time.
BBE: Tell us about your writing achievements and about things that haven't worked so well for you?
Gloria Joyce White: Being able to call myself an author is pretty awesome, even if I do so myself. As a first-time author, it's all a learning curve. I am doing it differently going forward to make sure that my book is put out the way I want. I want it to be the best book it can be, and make sure I cross my T's before sending it out into the world.
BBE: What are you working on?
Gloria Joyce White: I can't tell you that—It's a surprise!
I have a few humorous children's books that I'm really excited about, and I know the kids and adults will enjoy them as well—fun, fun, fun, and a little adventure, too. I'll keep ya'll posted.
I have me some big plans and can't say any more at this point.

BBE: Where do you see yourself in five years?
Gloria Joyce White: I really don't know. I mean, who knows where we will be that far ahead, but I know I have plans for more publications. I'm hoping and praying that I'll have at least two more children's books out by then. I'm very excited about it.
BBE: Which is your favourite cover? How did you come up with it, and did you do it yourself?
Gloria Joyce White: No, I didn't do it myself. I wanted the illustrations for Something More Important to resemble my children at the age they were at the time of publication. I wrote the book. Which was such a fantastic experience, and I am pretty happy about that.
BBE: How do you market and promote your work?
Gloria Joyce White: Good question. I didn't do much marketing with my first book, so I didn't sell many. But I've learned a few things, and I'm still learning. I do a lot of social media advertising—I have a website that I promote, interviews, author Facebook pages, and FB groups. I use some of the groups for help with all the author stuff that we need to do. I'm a moderator for The Authors Inner Circle group, and it's an excellent source for finding editors, publishers, proofreaders, illustrators, marketing and other services. Most of my marketing and promotion is done via the internet.
I use programs like Canva that make our marketing and promoting more attractive. It's pretty cool.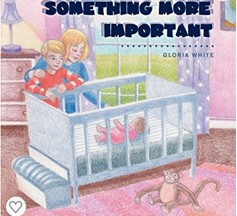 BBE: Tips for other writers?
Gloria Joyce White: Don't doubt yourself. If you are alive, then you have a story to tell. Be yourself in your work, because that will make your writing more you. Trust yourself to write a good story. Put your experiences into the stories you write. That's what makes them real and believable.
BBE: What will your epitaph say?
Gloria Joyce White: Face your fear and watch it disappear. Because fear is what holds us back from what we want to do.

Or
If it didn't kill you, don't worry about it. Because worrying gets you nowhere and creates sickness within the mind and body.
BBE: Anything we haven't covered? Write your own question and use the last one to say anything you'd like to say.
Gloria Joyce White: My question; What do you think happened to the characters after the story finished?
Good question, Gloria. But, if you haven't read the first book, I can't answer you because it will ruin the next one.
BBE: Thank you for taking our interview. We hope you've enjoyed it. Best Book Editors wish you every success with your career, with life and with you.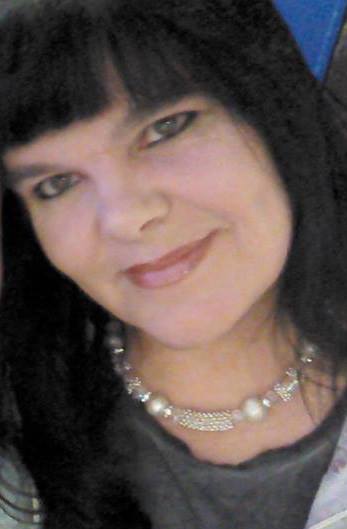 Katherine Black / Susan (Sooz) Simpson
Founder of Best Book Editors
Katherine has held almost every single job imaginable, from painting gnomes to zookeeper. She spent most of her life in the caring profession and has managed both a nursing home and a care agency. But her passion for the written language always brings her home to novel writing.
Born in Tyne-and-Wear, North-East England, she has settled in the beautiful Lake District, Cumbria, with her partner, two dogs, a cat, an iguana and a python (just don't ask her which of those six things is her favourite!).
She specialises in content creation and social media outreach, and has been a developmental editor for hundreds of clients. She owns and operates bestbookeditors.com where she helps foundling authors polish their skills. However, after being diagnosed with a dramatic brain condition in 2022, she has had to let 23 staff go, and scale back the business. BBE is still very much open, we are just fewer and can't take as much work on.
Katherine Black is the author of psychological thriller/detective/fantasy adventure novels.