We would like to introduce  Joseph Lewis, author of The Lives Trilogy and prequel, Caught in a Web; Spiral Into Darkness, Betrayed and soon to be released, Blaze In, Blaze Out.  In this beautifully written and candid interview, we learn how Joe came to writing, about the tragedy in his life and about the strength of family. This is our favourite author interview to date. It's the one that's needed the least editing—what else would you expect from a teacher? But more than that, it made us hurt.
BBE: Welcome. Let's get to know you first before we talk about your books. While my team alter the bright lights to shine—just so,  tighten the thumbscrews and hook up the polygraph; why don't you start at the beginning and tell us about your early life and upbringing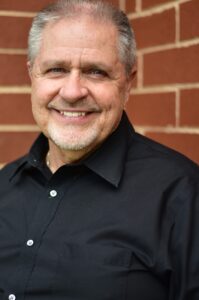 Author Name: Joseph Lewis
I come from a family of ten—six girls and four boys. I am the second youngest. I remember growing up with a black and white TV, and I vividly remember our first colour TV. I would run from one room to the next to see if the same show was on at the same time. My brother, Jim, would watch the test signal to catch the first moment of a broadcast.
I would describe our family as faith-based, Catholic. We are all musical. I appeared on stage in the fourth grade as a part of a barbershop quartet. Later, in fifth grade, I appeared alongside my brother, Jack and my sister, Kathy, in the high school musical, Bye, Bye Birdie. I played Randolph, which was a bit part, but I did get to sing a solo.
I played the drums in a rock and roll garage band, but because I did most of the lead singing, I moved to the front, and we brought in a different drummer.
I was bitten by the writing bug in sixth grade. My teacher, Sr. Josephe' Marie Flynn, had what she called story starters on her desk. They were notecards with three or four paragraphs, and the idea was that if we wanted, after our work or test, we could grab a story starter and complete the story. It wasn't for a grade, and I don't think we received extra credit. It was just for fun. I ate it up.
BBE: Where are you from, and where do you live now?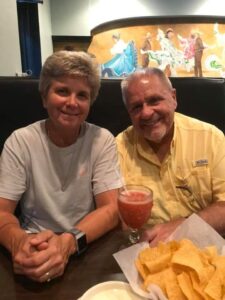 Joseph Lewis: I was born in raised in Wisconsin. I went to a Catholic grade school like my brothers and sisters. Then I went to a co-ed boarding school. Later, after graduating college, I moved to Wyoming for my first teaching and coaching position. I lived there for three years. We had a great deal of success, and I was recruited to coach at the collegiate level. I hated it because I was on the road recruiting and scouting. The best part was that I received my Master's Degree in Counseling.
After another teaching and coaching stint in Wisconsin, I became a counsellor. I moved to California, where I met my wife, Kim. The funny thing about this is that Kim was also from Wisconsin and grew up ten miles away from where I went to high school and moved to California the same year I did. We just happened to land at the same high school.
After several counselling positions, I became a high school administrator. We moved back to Wisconsin to be closer to family. However, the weather can be rough—neither of us likes cold weather—so we moved south to Virginia, where we live now.
BBE: how did you perform at school, top of the class or the child they said would never amount to anything as long as he had a hole in his—inkwell?
Joseph Lewis: Up to fourth grade, I was at the bottom of the bottom of the barrel. I was in the lowest reading group, the lowest math group, and you'd find me anywhere towards the bottom of anything. But in fourth grade, I had Mrs. Nancy Mehring. She saw something in me that others didn't. She called on me for answers. I remember one class discussion, a debate. She asked my opinion and the class went with it. From then on, I zoomed to the top of the class in everything.
School came easy for me. Too easy. I didn't study because I didn't have to. I picked and chose what I wanted to learn, following what interested me at that moment. It hurt me in college. I didn't have any study habits. I shudder when I recall the grade point average I graduated with. It's something I will never share with my daughters.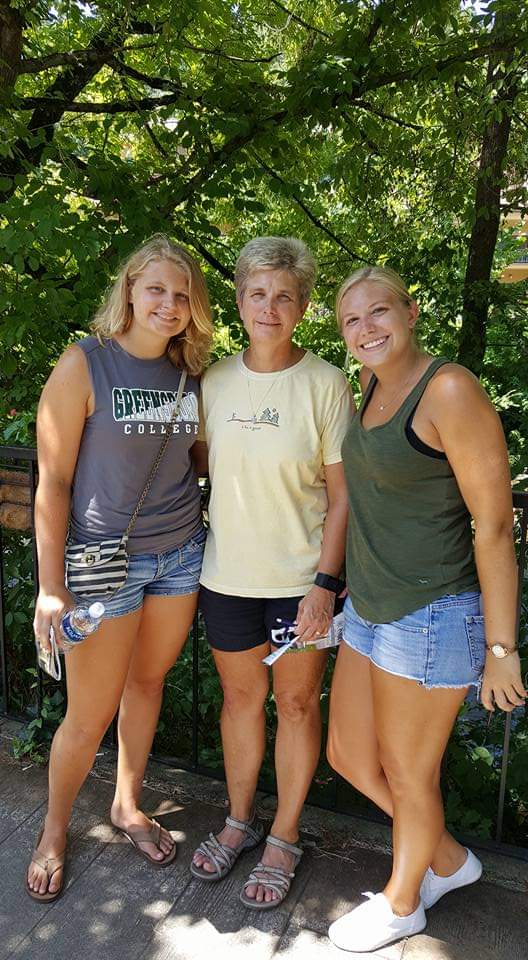 BBE:  Where are you now? Tell us a bit about your life, work, family?
Joseph Lewis: After 44 years in education, I semi-retired. I work part-time as an online learning facilitator. That's my day job. My passion is writing. After completing one book, it isn't long before I begin another.
Kim and I will be married for 29 years this July. When I was single, I was in the process of adopting a child from Guatemala. William—or Wil as we called him—was to have come to us in time for our wedding, but our government and the Guatemalan government put up roadblocks, and after the wedding, we got pregnant with Hannah. One month and one day after she was born, I flew to Guatemala to get our son.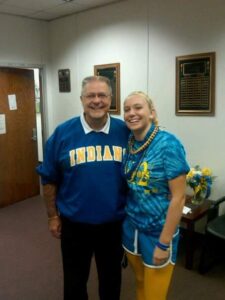 In 2014, one day after Kim's and my anniversary, Wil was shot and killed on the street in Chicago as he walked home from getting lunch. One gang spotted a rival, and unfortunately, Wil was between them. Ten shots were fired, and only one struck somebody. That individual was our son, Wil. He was 28 years old, and had been married just over a year. It was a Saturday. The following Monday, he was going to begin his dream job as a fashion photographer. He never got to do it.
Hannah and Emily are our daughters. Hannah will be married this coming November and is a third-grade teacher living in Virginia. Emily has one more year of grad school in North Carolina. Her goal is to be a clinical social worker. Both girls are athletes. Hannah played field hockey, soccer and swam. She currently coaches a summer swim team and gives lessons. Emily played four years of collegiate soccer, earning conference and team recognition during her last two years.
BBE: Where do you go when the world gets scary?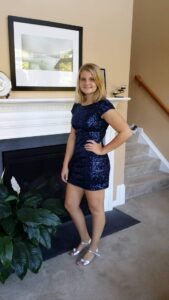 Joseph Lewis: I can say I don't shrink from it. I've seen too much and been through too much. I'm a religious guy. I considered the priesthood at one point, which is why I got married late in life. I read. I write. I think about what I fear, and my spirituality comes out in my writing. An odd thing to say, I guess, for a thriller-crime-mystery writer. But I think you can find me in and among my characters.
BBE: Which five people, alive or dead, would you invite to a dinner party?
Joseph Lewis: This is one of my favourite questions. Robin Williams because of his spontaneity, his humour, and his insight. Barack and Michelle Obama because of their character, their honesty, their intelligence and their backbones. Stephen King because, as an author, he's one of my heroes. Lastly, one of my characters, Brian Evans. He is passionate, sincere and honest. He has heart, and cares. He's loyal to the core. This would be a fantastic dinner party, and I would mostly listen and enjoy the company. Perhaps, I'd be awestruck. Probably would be.
BBE:  What is your method for writing?
Joseph Lewis: I am a pantser. I don't plot out or outline. The blank page doesn't scare me. Bring it on! In his book On Writing, Stephen King talks about how two or three unrelated ideas fly together in such a way as to give him an idea for a story.
For me, an example would be about one morning as I sat at the kitchen table reading the newspaper. There was a story about the rise of drug overdoses by adolescents who combined heroin and fentanyl. They are both heavy-duty narcotics. Depressants. In combination, even in a small dose, they are lethal. On another page, there was an article about a ruthlessly violent gang, MS-13 and how they were spreading into Virginia among middle and high schools. The idea came to me to combine both elements into a story. My book, Caught in a Web, was a double award winner for me.
Another example of a story came from a conversation I had with one of my teachers. I was a principal at the time. Sheri taught psychology, which is my background, and we had a discussion about nature vs nurture. Are we who we are because of our genetic makeup, or are we who we are because of the situations and circumstances that come our way? That same day, I watched an episode of Criminal Minds about a serial killer. An idea hit me: is a serial killer born, or is there a trigger that causes somebody to become a serial killer? I never wholly answered the question in my book, Spiral Into Darkness. Still, I gave people a reason to consider the question.
I sit at the kitchen table and write. The TV is on. The dogs are playing. Kim and I talk. I have to have activity and noise. I can't write in isolation unless I come to a part in the story where I have to step away to concentrate. Sometimes, I write with my earphones on listening to music. I don't want to miss out on anything.
BBE: Favourite food, drink, pet, film and book?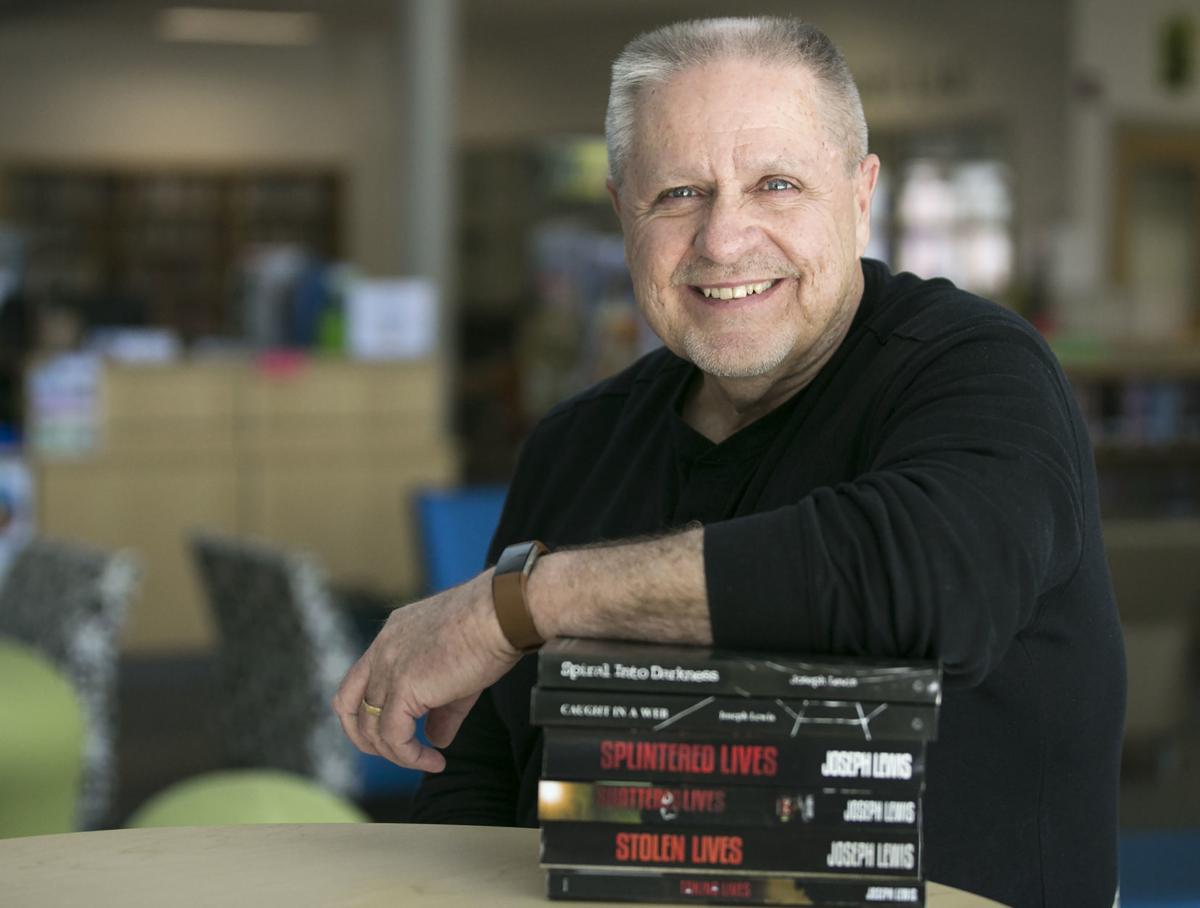 Joseph Lewis: Food: anything Italian. I like my own lasagna and spaghetti. I have a monstrous sweet tooth. I'm partial to Diet Coke and iced tea. I watch the movies Safe House, The Jackal, Kiss the Girls, and Along Came a Spider on repeat. I always catch something new in them. I have three favourite books: Lord of the Flies, because of the situation the kids are placed in, the moral and ethical dilemmas they had to deal with, and the characters. Another book is Ghost Story by Peter Straub. It took me 100 pages to get into it, but by then, I couldn't put it down. I couldn't read it at night because it freaked me out! Lastly, The Stand by Stephen King. I think it's his finest work. It is much like Lord of the Flies in theme but has religious overtones that are undeniable.
BBE: What makes you different?
Joseph Lewis: I had to think about this one. I think it's my passion for kids, for life, for right over wrong, and good over evil. Injustice and unkindness drive me crazy. It angers me. I cannot tolerate dishonesty. I think my experiences working with kids and adults influence my writing. The death of my son, Wil, absolutely affects my writing, as does my love for my daughters, Hannah and Emily, and my wife, Kim.
I'm just a regular guy. A family guy. Nothing special. But all those elements combined and together make me the person and the writer I am.
BBE: And how did you come to writing?
Joseph Lewis: Answered this one early, but to elaborate, I went to see the movie, Stand By Me, which was from the Stephen King novella, The Body. That movie touched me to the core. I went home and wrote the first draft of a short story, Dusty and Me, which was later published. From then on, I was hooked.
As a counsellor, I worked as an adjunct educator for the Wetterling Foundation for Stranger Abducted and Sexually Exploited Kids (they now have a different name). Jacob Wetterling was an eleven-year-old boy who was taken by a stranger with a gun and wearing a mask in front of his younger brother and best friend. His story bothered me. I wanted to help. With the foundation's guidance, I researched child exploitation, kidnapping, etc and spoke to parent organizations, schools, teachers and churches about how to protect kids. When Kim and I had our children, Wil and Hannah (at that time), I had to take a step back. However, I always wanted to and felt a need to give back. I wrote The Lives Trilogy and Prequel for those kids and families because I wanted to tell their story.
BBE: What are your influences and your writing ethos?
Joseph Lewis: My faith, my spirituality and my family—both the one I grew up in and the family I have now. The thousands of kids I worked with as a teacher, coach, counsellor and administrator have all influenced me. My author heroes such as James Patterson, Nathaniel Hawthorne, Stephen King, John Sandford, David Baldacci, and Peter Straub have taught me something. I love their phrases and word choice, their settings, and their attention to detail.
BBE:  How far have you come, and where are you going with your writing?
Joseph Lewis: I did an interview with another thriller writer, Ricky Treon, not long ago. My question was, 'What advice would you give to somebody about writing?' and his answer was perfect and straightforward: 'Get better.' That's powerful. He meant that with each book, paragraph, each sentence and with every word, we should strive to be better than in the last one.
I think as I look over my writing—and yes, I've reread them all— I think I've gotten better with each. I've improved my storytelling. My pacing and character development are better. If there comes a day when I don't improve or when I think I am at the top of my game, I will need to quit. If you stay the same and never improve, you can only get worse. I refuse to do that. My pledge to myself and to my readers is that I will strive to do better with each book.
BBE:  Ready—Set—Go. Tell us about your books in order of publication?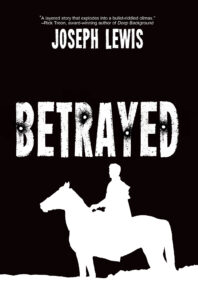 Joseph Lewis: Betrayed: A Maxy Award Runner-Up. A Literary Titan Silver Book Award Winner.
A late-night phone call, a missing kid, a murdered family, but no one is willing to talk. A promise is made and kept, but it could mean the death of a fifteen-year-old boy. Seeing is not believing. No one can be trusted, and the hunters become the hunted. https://amzn.to/2EKHudx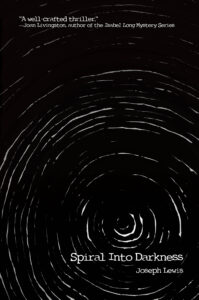 Spiral Into Darkness: A Recommended Read in the Author Shout Reader Awards.
He blends in. He is successful, intelligent and methodical. He has a list and has murdered eight names on it so far. There is no discernible pattern. There are no clues. There are no leads. The only thing the FBI and local police have to go on is the method of death: two bullets to the face—gruesome and meant to send a message. But it's difficult to understand any message coming from a dark and damaged mind. Two adopted boys, struggling in their own world, have no idea they are the next targets. Neither does their family. And neither does local law enforcement. https://amzn.to/2RBWvTm
Caught in a Web: A PenCraft Literary Award Winner! Named "One of the Best Thrillers of 2018!" by BestThrillers.com
The bodies of high school and middle school kids are found dead from an overdose of heroin and fentanyl. The drug trade along the I-94 and I-43 corridors and the Milwaukee Metro area is controlled by MS-13, a violent gang originating from El Salvador. Ricardo Fuentes is sent from Chicago to Waukesha to find out who is cutting in on their business, shut it down and teach them a lesson. But he has an ulterior motive: find and kill a fifteen-year-old boy, George Tokay, who had killed his cousin the previous summer.
Detectives Jamie Graff, Pat O'Connor and Paul Eiselmann race to find the source of the drugs, shut down the ring, and find Fuentes before he kills anyone else, especially George or members of his family. https://www.amazon.com/dp/B07CKF7696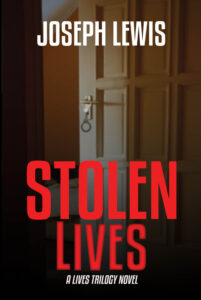 Book One of the Lives Trilogy, Stolen Lives:
Two thirteen-year-old boys are abducted from a safe suburban street. Kelliher and his team of FBI agents have 24 hours to find them, or they'll end up like all the others—dead! They have no leads, no clues, and nothing to go on. And the possibility exists that one of his team members might be involved. https://amzn.to/3oMo4qZ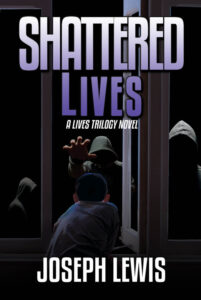 Book Two of the Lives Trilogy, Shattered Lives:
Six men escaped and are out for revenge. The boys, recently freed from captivity, are in danger, and so are their families, but they don't know it. The FBI has no clues, no leads, and nothing to go on and, because of that, cannot protect them. https://amzn.to/2RAYIk2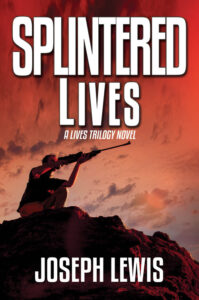 Book Three of the Lives Trilogy, Splintered Lives:
A 14-year-old boy knows the end is coming. What he doesn't know is when, where, or by whom. Without that knowledge, the FBI can't protect him or his family. And he cannot defend himself. http://bit.ly/SplinteredLives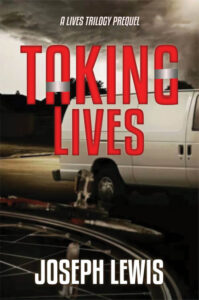 The Lives Trilogy Prequel, Taking Lives:
FBI Agent Pete Kelliher and his partner search for the clues behind the bodies of six boys left in various and remote parts of the country. Even though they don't know one another, the lives of FBI Kelliher, 11-year-old Brett McGovern, and 11-year-old George Tokay are separate pieces of a puzzle. The two boys become interwoven with the same thread that Pete Kelliher holds in his hand. They are on a collision course, and when it happens, their lives are in jeopardy as they search for a way out. https://amzn.to/34nXBH5     
BBE:  Which is the favourite of your books?
Joseph Lewis: Keith Urban, a country singer/songwriter, was asked a similar question: which song is your favourite? He said that he viewed his songs as his babies. To choose one song over another is like choosing one of your children over another. He couldn't.
I would have to say the same thing. I love each book. I love my characters. I like the situations I place them in. I think I got better with each book. So, I can't choose my favourite. I love them all.
I will add this. With one or two books, I wish I had changed the character arc. I could have softened the storyline. Not that it's bad or horrible, or that it is poorly done. Only that I wish I had changed it up a bit.
BBE: And your favourite character, how did they come about? What do you like or dislike about them?
Joseph Lewis: I have several favourite characters. I'll begin with the kids. Brian is one of my best. You can't help but cheer for him. If I were a sixteen-year-old, I'd seek him out to be friends with. His adopted brother—all the boys in the Evans family, are adopted—George is a full-blooded Navajo boy. He was trained by his grandfather to be a leader and what the Navajo would call a Haatalii or to a white man, a medicine man or shaman. He is the most reserved of the boys. He thinks first. While his words are few, they are impactful and hit the mark. Brett is older than his biological brother, Bobby. Brett is a freakishly good athlete, brilliant in the classroom, but not so much in life. He has been through a great deal—The Lives Trilogy, along with George. He survived and has become more assertive.
There is a trio of cops who my readers and I enjoy. They are fallible. They screw up. Sometimes, they are late to the action. Jamie is Chief of Detectives, a family guy with a wife, a child and one on the way. Pat O'Connor is single, quiet, and works as an undercover cop, mainly in the gang and drug units. Paul Eiselmann is his best friend. Like the boys in the Evans family, O'Connor and Eiselmann were raised together through middle and high school. They partner well as detectives. Eiselmann is a tech wiz with the squad.
Honestly, there isn't much I don't like about my characters. They are human because they make mistakes, sometimes use poor judgment, and fall on their face. But they survive.
BBE: Tell us about your writing achievements and about things that haven't worked so well for you.
Joseph Lewis: My last three books have won a total of six awards:
Caught in a Web is a PenCraft Literary Award Winner, and was named, One of the best crime fiction stories of 2018 by Best Thrillers, and is a Reader's Favorite Recommended Read.
Spiral Into Darkness is a Reader's Favorite Recommended Read.
Betrayed is a Maxy Award Runner-Up for Mystery-Suspense, A Literary Titan Silver Book Award winner, and a Reader's Favorite Recommended Read.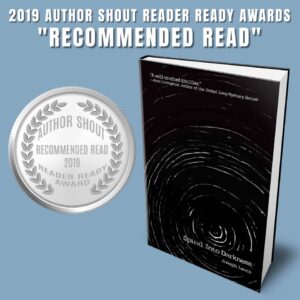 BBE: What are you working on?
Joseph Lewis: My new book Blaze In, Blaze Out is due for publication in January 2022. Pre-orders will be available before Christmas. It's set in Northern Wisconsin and is written around an ill-fated hunting trip. O'Connor and Eiselmann worked an undercover case with the FBI, ATF, and DEA on a sting operation. The head of the crime family was convicted and is awaiting sentencing. The two cops thought it was done and over with. However, the crime boss wants revenge, and he isn't concerned about collateral damage.
BBE: Where do you see yourself in five years?
Joseph Lewis: Fully retired. Kim still has four years before she can retire. We are debating where we want to live out our days.
BBE: Which is your favourite cover?  How did you come up with it, and did you do it yourself?
Joseph Lewis: I have a little input on the covers, but mostly the design comes from my publisher Black Rose Writing and the design team headed by David King. I like them all, but I'm partial to Taking Lives, Splintered Lives, and Caught in a Web. Those covers speak to the action in the story.
BBE: How do you market and promote your work?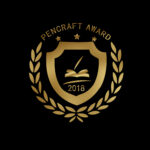 Joseph Lewis: With angst and difficulty. I use social media: Twitter, Facebook and Instagram. Interviews such as this one. I have an author's website, an author's Facebook page, and an inspirational blog with weekly updates.
BBE: Tips for other writers?
Joseph Lewis: Keep writing and don't listen to anybody who says you can't. Get Better! Read and write. King has a marvellous quote about the importance of reading and its influence on writing. He said, (paraphrasing badly) If you don't read, you won't have the tools to write.
I would add that reading is to writing as strength and conditioning are to the athlete. You can't do one well without the other.
BBE: What will your epitaph say?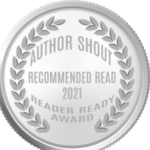 Joseph Lewis: I think those who know me would say that I loved. I cared. I did the very best I could and strived to get better. My wife and kids are my world. Everything else is secondary.
@jrlewisauthor
BBE:  Thank you for taking our interview. We hope you've enjoyed it. Best Book Editors wish you every success with your career, with life and with you.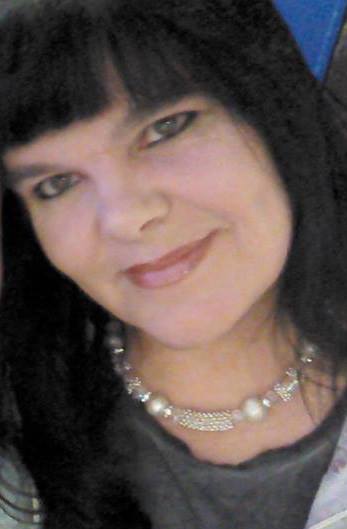 Katherine Black / Susan (Sooz) Simpson
Founder of Best Book Editors
Katherine has held almost every single job imaginable, from painting gnomes to zookeeper. She spent most of her life in the caring profession and has managed both a nursing home and a care agency. But her passion for the written language always brings her home to novel writing.
Born in Tyne-and-Wear, North-East England, she has settled in the beautiful Lake District, Cumbria, with her partner, two dogs, a cat, an iguana and a python (just don't ask her which of those six things is her favourite!).
She specialises in content creation and social media outreach, and has been a developmental editor for hundreds of clients. She owns and operates bestbookeditors.com where she helps foundling authors polish their skills. However, after being diagnosed with a dramatic brain condition in 2022, she has had to let 23 staff go, and scale back the business. BBE is still very much open, we are just fewer and can't take as much work on.
Katherine Black is the author of psychological thriller/detective/fantasy adventure novels.