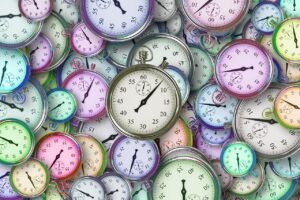 This week has been a bit quieter for Best Book Editors. I had a second pass edit booked in, which I estimated would take five days, but as often happens, the client isn't ready and we've pushed it back a couple of weeks. We allow for that. It happens often, and I always give a two week deadline for all full novel editing projects so that if something has to be pushed in, I can shuffle everybody up a couple of days to make room.
I could have gone in hard with the marketing to get a replacement in fast, but I had a full week of morning marketing contracts and five skype consultations in so there was enough to keep us both going. I passed on most of the workload to my second, did my normal marketing for us and took some time for me.
I have worked my backside off this week—I haven't written a word, but I have seven of my own books lined up and ready for editing.  I have a five book series on the go and a three book series—two of which are written.
Because Best Book Editors has taken off so well, I'm massively behind on my self-imposed agenda for my own writing. I planned to put out a book every three months beginning in the last quarter of 2020—that's a laugh. I'm nowhere near getting the first one out. But this week has helped massively.
I concentrated on the five book series A Murmuration of Silence, They are all written and in the editing stage. I collated and formatted all five this week, sorted their titles and made a start on the second edit of the first book. Peter, my go to guy, has done my cover for the first book and we're looking in good shape and I'm back on track.  When work comes in it takes precedence over everything else, but this week has made me realise how important my own writing is to me and if I can only grab 30 minutes a day, I must make time for my writing—I won't.
Anyway, I'm pleased to announce the titles for my five book series.
A Murmuration of Silence
Book One:    Travesty
Book Two:    Denial
Book Three:  Taboo
Book Four:    Guile
Book Five:     Sin
However, after working on them for too many hours this week, I've shelved them for a little while and have moved back to my other series.  These have been published, but I'm giving them new covers and a polish edit to bring them up-to-date with changing trends and times. I've decided to make them harder—though nobody dies, and my writing style has improved since I wrote them. All they need is a tightening edit and they are good to go. I can get them out of my hair and move on.  Though I'll probably only do the first one and get that out—hopefully in the next couple of months— then do Travesty and knock that out of the park and back to Quantum before completing the  Silence series. It's a plan, not necessarily a good one, but a plan nonetheless.
The Silence series is finished bar the joy of multiple edits until I'm satisfied, and two of the three book series  only need a couple of good edits.  The third book in that series is already written—but only in my head.  That's one brewing in the pot for later in the year.
Lizards Leap
Book One:     Lizards Leap
Book Two:    Keepers of the Quantum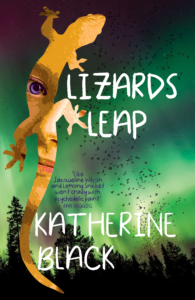 Book Three:  Portals of Parallax
I'm excited to have made progress. There are new books that I want to write, but I'm still blocked by these that are sitting in the bottle neck and stagnating. Once I get them all out of my system, I can move on. It's all good.
As I'm writing this a small editing job has come in. It's only 10,000 words so I can get that done tomorrow before the next book starts on Monday. A new client with an 87,00 word dystopian novel. I love my clients and there are plusses to both return work and  getting new custom.
With my established guys, they know that they're getting an excellent service and I relax in the knowledge that they'll keep coming back to me. I don't have to over-explain everything and I can let my humour out a bit more.
With new clients comes the thrill of learning. I have to suss out their voice, style and their level. Every book is different, and I enjoy them all. I genuinely love what I do, and it isn't a chore, even with the more demanding documents.
Some editing companies won't take on work below a certain standard.  We take whatever comes through the door. We have clients that haven't had a lot of writing experience, but they had a book in them that needed to be ripped out. We have some disabled clients and I applaud all three of them for getting a book written at all. And then we have the authors who are up there, and know what they're about—but even with them there will be suggested changes and tweaks as well as the inevitable Sp/Grammar/ Punc errors.
Our promise is that we will take any book written in English and bring it up to a publishable standard, though sometimes if they need a lot of work it can take two passes to get there. It's a big boast and we work hard to live up to it.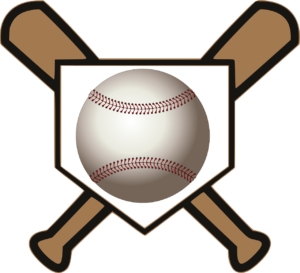 The weather in dear old Blighty is improving. We are going on the first family picnic of the year tomorrow. Kids, grandkids, dogs, hard balls, rounders bats and a senile granddad, what could go wrong? Only two families are allowed to mingle, and only in the open air. We are one family, but three households—we are meeting on an open field and will separate. But, It all rests on Granddad and his state of being when we get him up tomorrow and we may have to cancel—that's how it is and we deal with it. We may be eating picnic food for a week.
Speaking of Granddad, he had another fall last night. He averages one a fortnight. One minute he was up—the next he was down. He merged into a living artwork among upright—now downright—mics, mixing desk, laptop and speakers. It was like a technological Geiger, half technology half human being. I make light of it, but It is concerning because I think he may have had a TIA (mini stroke) as he almost lost consciousness for a second and he said something popped in his head.  Last night he didn't settle until two in the morning, and I was woken by him banging on the back door to get out at six. I have no idea how long he'd been downstairs, but long enough to demolish the kitchen. Hubby found a half-eaten biscuit in the freezer at dinner time. From six in the morning until nine at nigh he was charging around like a two-year old, so he'd tired himself with both physical and mental agitation and wandering. I get resentful when I have things that I want to get on with and I'm trapped looking after him, but seeing him shaken and scared after his fall is a strong reminder of how awful it is for him—and hubby who loves him. I felt very sorry for him.
We had an evening out this week. The pubs have reopened but only for outdoors seating—where's the fun in that in this weather? Good god, I can't imagine anything worse. Hubby and I were in no rush to get back to them. We enjoy our karaoke and nibbles date nights at home. However, a good friend of Hubby's is dating a lady from Barrow and asked if we'd like to meet for a drink.  I was dreading it, but only because of the weather. The night before, I'd  gone into the yard in the evening and it was bitter. We met and it was nice to see hubby's mate again and meet his new lady. And yes, for the first drink it was freezing and I was doing calculus in my head on the scale of PI to work out how quickly I could make my excuses and bolt to the comfort of central heating.
We had one and it was suggested that we walk from one end of town to the other for a better beer garden. We got there to find all the pubs at that end of town closed and had to walk back. That killed off any cold I was feeling. We went to the Derby and had a couple more drinks. A group of young lads on the next table were doing shots and the first ones looked so pretty that I believe it was my bright idea to try them. We had several rounds and more proper drinks. We had shots that looked like fruit and custard, slippery nipples, black sambuca and God knows what else—we stopped asking the names at that point.  It made for an expensive night. But it was enjoyable. It was good to meet up with friends old and new. I'm in no rush to do it again, but it was a nice change. Hubby's daughter sat with Granddad and for four hours, I barely thought about him once. That in itself was a huge release.
Apparently, there has been a lot of trouble in town. We never saw any. Everybody around us was in good humour and the COVID spirit prevailed, with people being kind to people. On other nights, the police have been working hard for their pay cheque. After being locked up for a year, testosterone and tempers have been running rampant. Idiots let out on the lash have been banging on the doors at opening time and sitting outside in almost winter temperatures drinking until closing –just because they can. Nobody was banned from drinking alcohol during lockdown, it was there and readily available—but the first whiff of pub beer and they all go mental and act like lunatics. Crazy is as crazy does.
This week's Alecism.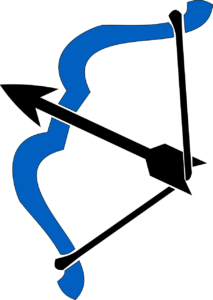 Mark and I were sitting on one sofa, Alec on the other.  He has word disassociation and hasn't a clue what anything means anymore.
Out of the blue he said, 'Is there room for a bow and arrow on there with you?'
Doesn't every sofa have a bow and arrow—or is that just us?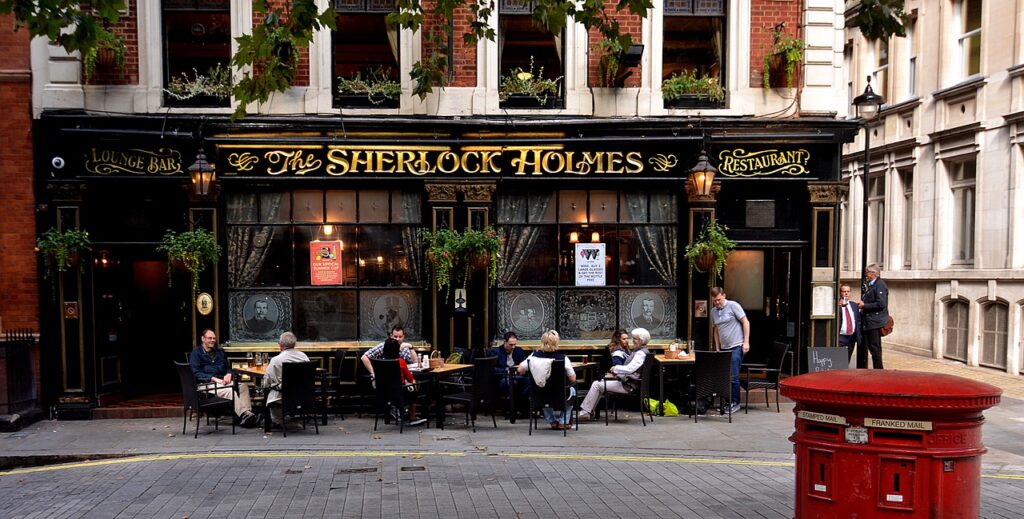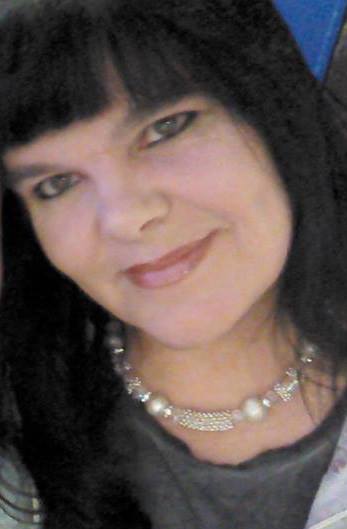 Katherine Black / Susan (Sooz) Simpson
Founder of Best Book Editors
Katherine has held almost every single job imaginable, from painting gnomes to zookeeper. She spent most of her life in the caring profession and has managed both a nursing home and a care agency. But her passion for the written language always brings her home to novel writing.
Born in Tyne-and-Wear, North-East England, she has settled in the beautiful Lake District, Cumbria, with her partner, two dogs, a cat, an iguana and a python (just don't ask her which of those six things is her favourite!).
She specialises in content creation and social media outreach, and has been a developmental editor for hundreds of clients. She owns and operates bestbookeditors.com where she helps foundling authors polish their skills. However, after being diagnosed with a dramatic brain condition in 2022, she has had to let 23 staff go, and scale back the business. BBE is still very much open, we are just fewer and can't take as much work on.
Katherine Black is the author of psychological thriller/detective/fantasy adventure novels.