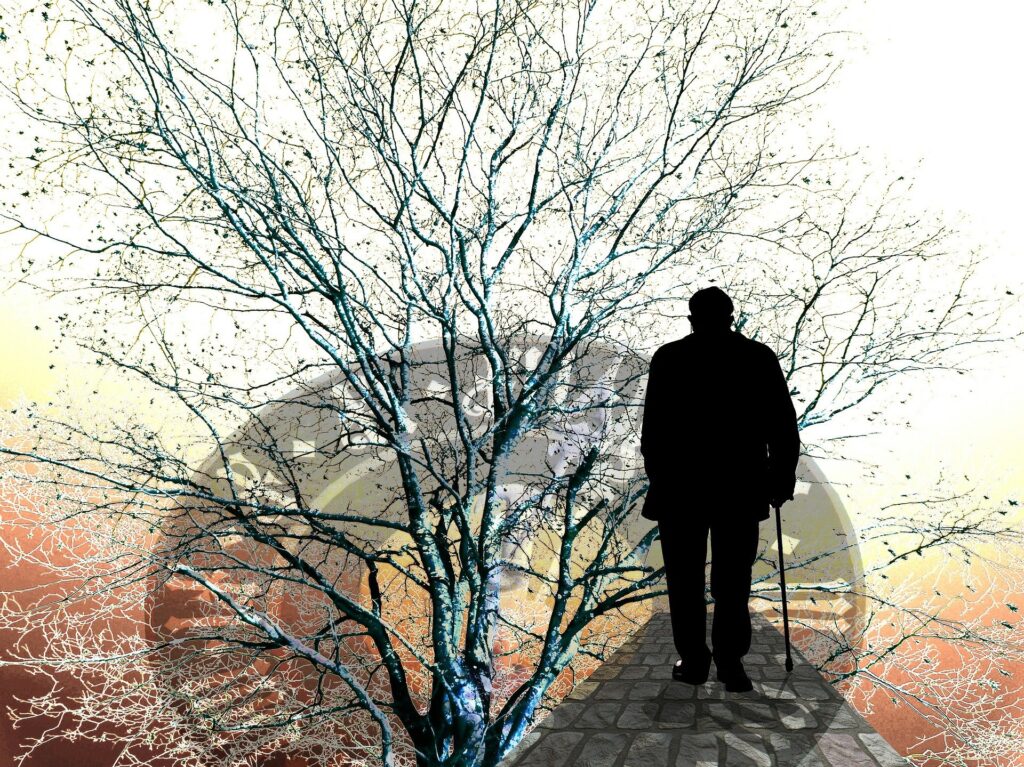 It's been another busy week at Best Book Editors, and in our personal lives, things trug on the way they always do. The highlight of our week was having to buy a new toilet seat because Granddad fell on the old one and broke it. Hubby said we should wait until we did the weekly shop, but it's disconcerting every time you sit on the loo to have it bite you on the bum.
We were supposed to have our first family picnic of the year last Saturday but had to cancel after  Granddad's bad fall the night before. He had two in twenty-four hours which shows the disease–and secondary effects thereof—are escalating. I wanted to have him checked over at the hospital because I suspect he had a TIA (mini-stroke), but they aren't accepting walk-ins. To cover ourselves and as we do when he's had a nasty fall, we called it in at the doctor's surgery. We booked a telephone consultation with the GP.
The soonest we could book an appointment over the phone was 10 May. Granddad hasn't been seen by a medical professional in two years, and I'd like him to be seen by a human being. The 88-year-old man looks like a human punchbag.
But, he's dying, however long that takes—aren't we all? And the general consensus seems to be, 'just keep him as comfortable as you can, feed him if you can—and if you can't, don't worry about it—and just keep giving him the pills.' He's been on end-of-life care for fifteen months, and the label seems to be a GP's licence to write him off.
The bored and disinterested, dumb receptionist said they weren't making home appointments and that our only option was to have a telephone consultation. Then she dropped her bombshell, that the next available slot was on 10 May.
I said, 'He'll probably be dead by then,' and was glared at by Hubby.
She laughed.
Oh, it was funny—heartless bint.
After the fall last Friday, he had another one through the night on Saturday.
I like a wooden toilet seat, but because of specific necessities and the frequency of cleaning regarding Granddad, it's practical to have a plastic one. They are designed to have large people sitting on them. They do break—but they don't crack easily. Granddad was always a slight man, the last time we weighed him, he was nine stone—he's probably under seven stone, now. He eats very little. He must have fallen on it with some force to split the seat in two.
We checked on him at two in the morning—it's one of those where you steel yourself before opening the door because you don't know what you're going to find. Hubby went to him and saw that the pillow was covered in blood. He'd cut his head, we checked him, assessed him and give him a cup of tea, the great historic cure-all. It was only a surface wound and looked a lot worse than it was, and with his paper-thin skin, it bled greater than it's worth. We found another crop of bruises.
The point of writing about it in this blog is to bring home the sadness of the disease. It's heart-breaking. Hubby took him to the toilet, and he was fully aware that he'd fallen. While he was in the bathroom, I changed his bed and put the bloody sheets in to soak. Hubby put him back to bed, and I brought him a cup of tea. We are a well-oiled and much-practised machine, even in the early hours, when even the local seagulls are still asleep. We do bed changes at stupid o'clock most nights. In the five minutes since going into the bathroom, Granddad had forgotten that he'd fallen but still felt the pain.
There was no sign of concussion, so Hubby tucked him in.
'Go to sleep, Dad. We'll see you in the morning.'
'I'm not going to sleep.'
'Why not?'
'I'm frightened.'
'What are you frightened of?'
'Well, every time I go to sleep, somebody comes in and bashes me over the head.'
Can you imagine the fear and sheer terror of lying in your bed at night just waiting for somebody to come in and beat you?
He's frustrated and agitated most of the time now, but he's not a weeper. One night we checked on him, and he was lying in bed crying. He'd forgotten what he was crying about. But, we comforted him and distracted him to hit the reset so that he wouldn't play it on a loop. It affected me massively. We'd seen him cry once, and we dealt with it—but how many nights has he lain in his bed crying his heart out, and we haven't seen him? Nobody should lie alone at night in terror or sorrow.
He's an ungrateful, bad-mannered, cantankerous old man with disgusting habits. I resent that he lives with us most of the time. Our kids are grown and getting on with their lives. This should be our time to travel and enjoy each other. But sometimes, the sadness of Granddad's situation rips me up, and I feel so sad for the man I used to have such fondness for. We're all he's got, and it's our responsibility to make his last days as peaceful, safe and calm as possible.
It's tough.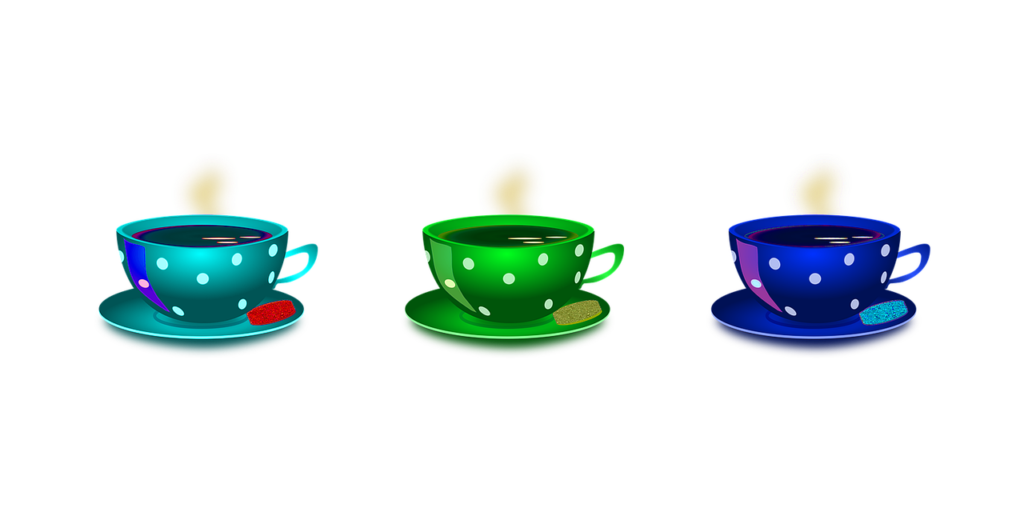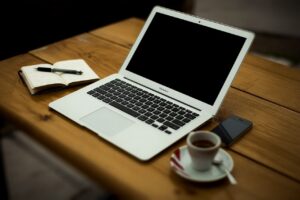 But I still have to earn a living. Hubby comes off furlough and goes back to work for the first time in over a year next Monday. I have mixed feelings about it. He's nocturnal and stays up all night most of the time. He sleeps through the day until mid-afternoon. Sometimes I dread hearing our bedroom door open because from that moment, my day's work is over, and I have to throw myself into domesticity and look after Granddad. Hubby doesn't like me working in the evenings, that's our time—and Granddad's, an evening for just the two of us would be a joy.  I often have to start work again from midnight and work through the night to meet my targets and deadlines. It's a stupid way of living. I'm glad Hubby's going back to work so that we can establish normal routines.
But from next Monday, it's just Granddad and me all day long. How the hell am I going to work? Sometimes he's up at six, and that's it for the rest of the day, and my role is to follow him around and stop him from hurting himself. Other days he will sleep all day and be up all night. I'm hoping for more of the latter. If I can keep something like office hours, then we'll be okay. I think I'd stand a good chance if we were going into winter, but summer is coming, daylight hours are longer. Even though he's got a blackout blind, it's not much use. He ties it in knots, usually to pee on the windowsill. The blind is rarely in place and doing its job by dawn. It doesn't bode well. However, I have a good team behind me at Best Book Editors. My second editor will pick up the slack, and if I have to take on another freelance editor, I will.
This week I've had a diary full of Skype consultations. At Best Book Editors, we run hour-long Skype sessions. In a nutshell, these are anything to do with writing. Some clients want to overcome writer's block, and we work with them to get them over the wall and back on the horse, with free follow-up encouragement until their book is finished. We do a lot of novel charting and storyboarding, looking at ideas, where their book will go and how to make it work. Most people using the service just want to be better writers, and we will dissect a piece of their work and look at the nuts, bolts and creativity of it. In a single session, we can rid people of most of their bad habits and show them how to properly use grammar, punctuation, and structure. Some clients take one session to get them over a hump, others want a course, and some dib in and out for sessions when they feel they need a top-up.
Looking ahead to the festive season, we have launched our Skype Consultation gift vouchers. They are on sale now. We've already sold some for people wanting an unusual Christmas gift for the writers in their lives. We sell single gift vouchers, or you can buy a block of six.
We've had two novels in for first-pass editing this week, and I've done a new article, this blog and book reviews to keep the website fresh.
And keeping to my promise, I've even made time for my own work. A Murmuration of Silence is collated into the five-book series and ready for editing. I've put that aside this week and have been working on  Lizards Leap. I've got half the book edited and hope to have it finished by next week and ready for the second pass.
I want to touch on progression as a writer. If you write regularly, your writing will improve. It's a scientific law.
Lizards Leap was my first novel. I knew I'd have to bring trends and technology up to date. It's a fantasy adventure novel for children and family reading. However, many adults have come back to me to say they enjoyed it as much as the kids.  Young people these days are more savvy than they were when the novel was written, so I've taken the writing up a notch and made it more challenging.
The writing isn't bad. Nowhere near as bad as I was expecting. I thought it would take a lot more work to pull its socks up than it has. But, the fact remains that any writer is going to improve over twenty years. I've tweaked and snagged. However, the main thing that I've found is a lack of POV continuity. I've looked at it before because, again, it's not bad, but in parts, my POV had leaked.
One thing I always drum into clients is to get their POV right.  Most novels are told from a single Point of View and from one person's perspective. Sometimes this isn't viable, and a story needs to be told from several POV. I always suggest keeping them down and trying not to have more than you can get away with. You can change POV mid-chapter with a scene change, but it's not excellent writing.
Ideally, every chapter should be told from one person's perspective, even if it makes for a short chapter.
I've had to listen to what I tell clients and abide by the same rules—and it's a killer.
In Lizards Leap, the story is told from four perspectives. To tell the novel from one person's perspective now would be to kill three voices—not the characters, they survive, but their point of view would have to go. I don't want to do that. Trying to get the characters to behave themselves and keep one POV per chapter is proving hard, too. I admit I have allowed some scene change POV but kept them to a minimum.
Editors need editors, too.  Among his other talents, mine keeps me from being a hypocrite.  I'm still not looking forward to sending it to him, though.
Next week, I want to write an article about book covers and the difference between a professionally designed cover and a knock-together. Many self-taught people out there can produce a great front cover. There are thousands of 'designers' offering to do a cover from as little as $10.00. Most of the unqualified designers sit around the $50.00 mark.
Two old adages come to mind.
The tradesman is worthy of his hire.
And,
Pay peanuts, and you get monkeys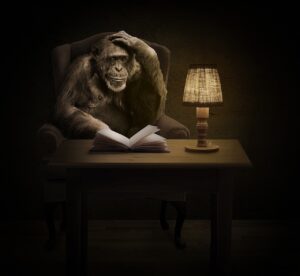 Best Book Editors only hire professional, time-served cover designers and typesetters.  We get it right for a smooth, first time every time upload to your preferred publisher, usually Amazon KDP or Ingram Spark
A good designer will tell by looking at it if your cover is not professionally designed and sometimes, even which program it was designed on.  We had somebody wanting to come on board with Best Book Editors, who was 'designing' book covers on his phone. The real problems come to the fore when a client wants their book published in both eBook and paperback versions. It's not a case of throwing together some stock images and default fonts and making a page look pretty anymore. There are so many technicalities that have to be done correctly. There's a test that your cover has to go through before it can be uploaded. This is called a pre-flight test. If your cover fails that, you've got problems.  A full wrap must be done properly, and your cover must be X-1a compliant.
If your cover designer doesn't understand any of these terms—and that's the tip of the iceberg—then he isn't a book cover designer—he's a poster maker. And that's not to knock people who make covers for eBook only. You don't need an ISBN and only require a front cover graphic. They still need to be aware of cover sizes, the two most common are US and UK sizes, but people who put together front covers can produce some great designs.
For a full wrap cover, it must be done to professional guideline standards. If you cut corners by hiring a non-professional, you're going to run into problems when you try to upload your book.
There's so much to know—and knowing takes time.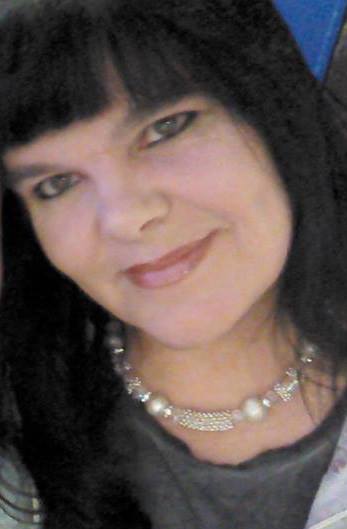 Katherine Black / Susan (Sooz) Simpson
Founder of Best Book Editors
Katherine has held almost every single job imaginable, from painting gnomes to zookeeper. She spent most of her life in the caring profession and has managed both a nursing home and a care agency. But her passion for the written language always brings her home to novel writing.
Born in Tyne-and-Wear, North-East England, she has settled in the beautiful Lake District, Cumbria, with her partner, two dogs, a cat, an iguana and a python (just don't ask her which of those six things is her favourite!).
She specialises in content creation and social media outreach, and has been a developmental editor for hundreds of clients. She owns and operates bestbookeditors.com where she helps foundling authors polish their skills. However, after being diagnosed with a dramatic brain condition in 2022, she has had to let 23 staff go, and scale back the business. BBE is still very much open, we are just fewer and can't take as much work on.
Katherine Black is the author of psychological thriller/detective/fantasy adventure novels.