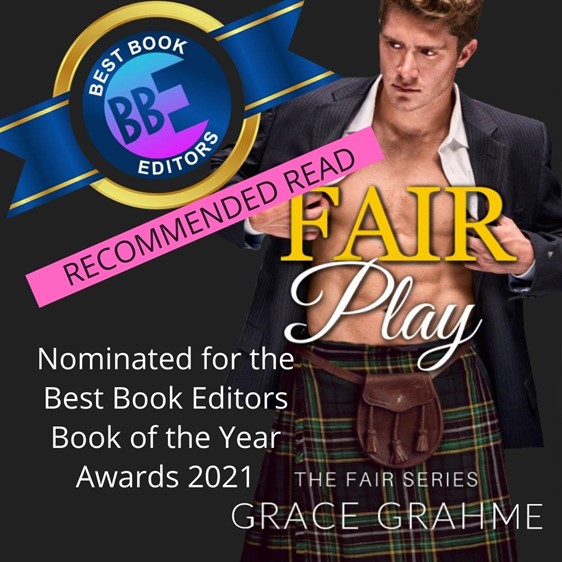 BBE BLOG  – Monday 10 January 2022, Grace Grahme featured
Including my reviews of Faire's Fair, Fair Play and A Fairly Outlandish Occasion by Grace Grahme
Auld Lang Syne to the old year, and why wouldn't we want to forget the last year, and the one before it, for that matter. May this one be better for us all. Could it be worse? Only time will tell.
Beginnings and endings. I was saddened to hear about the death of Archbishop Desmond Tutu, who headed the Truth and Reconciliation Commission in South Africa and cried along with the victims who testified. A wonderful human being who helped forge the beginning of a better South Africa. His death decreed seven days of national mourning.
Into January. It begins with Hogmanay and ends with Burn's Night, it's a month of Scottish bookends. This brings to mind the excellent Faire's Fair by Grace Grahme, a Scottish-themed romance to banish the beginning-of-the-year blues. You can read my review below.
We're into that dull time of keep-your-head-down-and-work period for a couple of months before a ray of sunshine breaks into our collective consciousness to show us that Spring is sprung. If Covid allows us a spring, given that it's kicking arse and we're blasted with Omicron. Hopefully, in a few months, we'll have skipped merrily through the Greek alphabet, and it'll reach the Omega variant and burn itself out. We all hope so. Then we can get out and live again.
Back to work, which means writing my books and continuing my training in the noble art of editing. Which Sooz the Boss has decided to initiate me into, for reasons best known to herself. Being in a lull on the writing front, I'm giving my already-published books an edit to tighten them up. I can see that they need it, now that I know what I should have been doing all this time. It's good to get what I have in good condition before writing something new.
Isn't that a good idea for life in general, especially at this grim time of year when we're flat after Christmas? It's the perfect time to go through the cupboards, tidy things up and get rid of excess stuff. I'm sorting through old things with some life left in them perfect for the charity shops—the rest will go to the tip. This might come under the heading of spring cleaning, but whatever you call it, just making space in your life makes the time go faster until the sun shines again. I'm decluttering—books, mind, life.
So I'm editing my wardrobe along with my books. Why did I ever think that shocking pink coat was a good idea? It's too small now, which is a minus. But we gain a plus point for the little black velvet number I bought but have never worn. It's a plus that it's too big because I've lost a lot of weight since then—but a minus that I'll never wear it for that reason. Unless I can find a good dressmaker to give it a nip and a tuck.
I haven't read any of my books since I went in to fix an irritating typo that a kind-hearted and well-meaning reader told me about—bless him. Those typos happen no matter how many times we go through the manuscript. There's always something that slips through. I've read books written by household-name authors with reputable publishing houses behind them that have several bloopers in there. And then there's the overwriting and over punctuating—show me an author that isn't guilty of it.
I'm pleased that Sooz had the great idea to put a Nip 'n Tuck service in place. It's for already-published works that could do with a clean-up. It makes sense for the authors who want our books to be the best they can be.
We need this for when our books get noticed—and I mean noticed. I know I'm not the only author who has that dream about a famous film director coming across our book and making it the next great Academy Award winner. Oh, to be up there on the Silver Screen. And, in the light of such dreams, we put together our dream cast-list.
Time to 'fess up, let's see who wants who for which book. For Teddy, the bad boy of my Criminal Conversation trilogy, I want the Israeli actor Oded Fehr. Who's yours? You don't even have to be an author. If you're a reader, there has to be an actor who you've pictured in your mind's eye for a particular character. If you don't read, is there an actor you like to have a daydream over? Maybe it's time to put those ideas down on paper.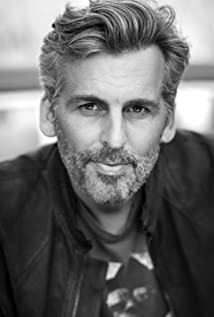 Sooz's Celebrity crush is Jeff Hordley (Cain Dingle in Emmerdale) some woman are just so uncouth.  However she says that  she would like Shane Ritchie as character Alfie Moon to play the part of Ellie's manager in a Question of Sanity. Interesting.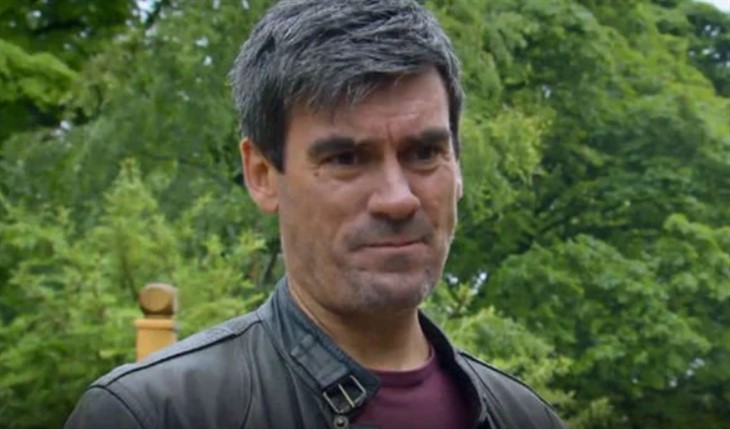 Whoever you may be, writer, reader or viewer, let's see your ideas. Our fantasy films may not get made in time for the 2022 Golden Globes or the Oscars, but a few years down the line, who knows? Keep those dreams alive—it's another way to get through the Northern Hemisphere's winter, especially over the snow-covered Scottish Highlands. This brings me back to Grace Grahme and her Fair Series of books. Faire's Fair is the first title off the block and a cracking good read.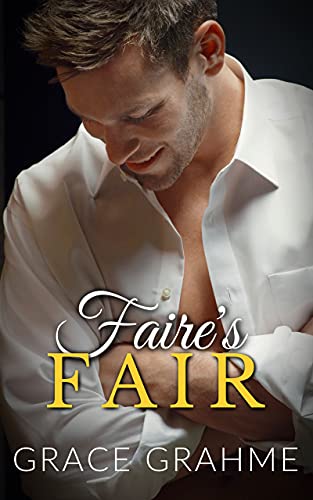 Laura's Review of Faire's Fair
A wonderful rom-com set between Texas and Scotland. It opens at a medieval-style Scottish faire that's taking place in Texas. Kathryn throws herself into her nascent business as an antidote to a relationship-gone-wrong. She's working the event in character as a serving wench to impress would-be clients Sporran Enterprises when she meets Ian, the drummer in a band playing the gig. The sexual attraction of the love-hate variety is sparked initially. It's only Kathryn's memory of her recent relationship disaster which stops things from getting out of control and leading to something deeper.
Despite what Kathryn thinks, she and Ian are destined to meet again. He returns, acting like they've never met, and the heat is ramped up between them as the action moves to Scotland and back again while they reconcile the inner demons of their respective pasts.
A well-paced narrative delivers and gives us the hint of a sequel. (5*)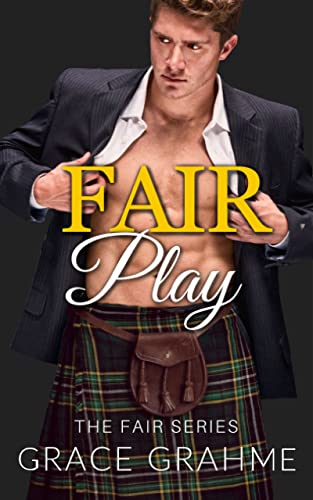 Laura's Review of Fair Play
Grace Grahme's Faire's Fair suggested a sequel, and Fair Play delivers when attention is turned to Janet, Kathryn Reilly's assistant. In the first book, Janet was a secondary character who established an across-the-pond relationship with Robert McDonnell, the Scottish CEO of Sporran Enterprises—even though mixing business with her personal life was frowned upon by Kathryn. However, the boss didn't have a leg to stand on in that area, having done it herself. Kathryn and Ian are loved-up and seemingly without issues in this book, so play passes to Janet.
Janet is not as enamoured of Robert as people might think. Her flight back to Scotland introduces not one but two new suitors who Janet finds attractive—and then some. Robert? Robert who? Robert is doomed to disappointment, but he's a fighter and doesn't give up on what he wants. He's ready to see off businessman Edmund and stuffed-shirt Phillip through a narrative that delivers sex and shopping along with a trip to Morocco with all the danger and perils of the Sahara.
This is a well-paced story packed with incident as it moves to the satisfactory conclusion, but for which of the characters? Read it and find out. A Best Book Editors Awards finalist of 2021 (5*)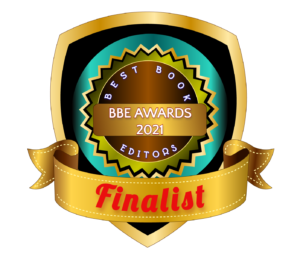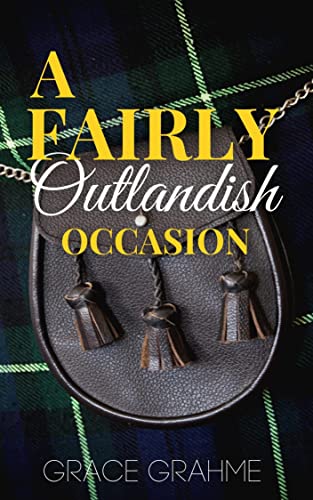 Laura's Review of A Fairly Outlandish Occasion
The third in the Fair series of books from Grace Grahme focuses on Anna McDonnell, the younger sister of Robert. The action moves to Anna's interest in stuffy Phillip Arburne, heir to a marquisate and an old friend of Robert who fought to lay claim to Janet in Fair Play.
Hired by her brother as Events Coordinator for the family estate, Anna is keen to prove her worthiness for the role and organises a family party suggested by Janet.
Problems with planning bring Phillip in to help, along with friends Margaret and James. Their offer to get a generator generates the spark of attraction between them. Add Kathryn and Ian joining the proceedings, and we have the makings of games all around.
A great episode in the series, with a prequel to the next book, Fair Start, included to whet your appetite. (5*)
BBE Review of Faire's Fair. https://www.bestbookeditors.com/book-reviews/book-review-of-faires-fair-by-grace-grahme/
Faire's Fair Book 1 https://www.amazon.co.uk/dp/B08ZC7JX2K/
Fair Play Book 2 https://www.amazon.co.uk/dp/B09G27FB19/
A Fairly outlandish occasion Book 3 https://www.amazon.co.uk/dp/B09NB1ZH88/
That's it for this week folks. Haste ye back.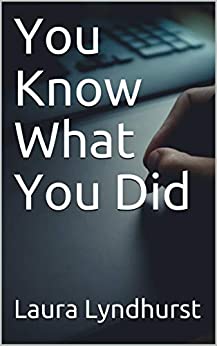 Website
https://www.bestbookeditors.com/
https://www.bestbookeditors.com/latest-news/
https://www.bestbookeditors.com/books-by-katherine-black/
https://www.bestbookeditors.com/what-you-get-for-your-money/
https://www.bestbookeditors.com/book-formatting-and-typeset/
https://www.bestbookeditors.com/book-cover-design/
https://www.bestbookeditors.com/illustrations/
https://www.bestbookeditors.com/marketing-and-promotion/
https://www.bestbookeditors.com/author-publisher-logo-design/
https://www.bestbookeditors.com/book-trailers-promo-videos/
https://www.bestbookeditors.com/author-interviews/
https://www.bestbookeditors.com/shop/
https://www.bestbookeditors.com/request-a-quote/
Facebook page
https://www.facebook.com/Best-Book-Editors-102025145430197/
Facebook Group
https://www.facebook.com/groups/625104781821119/?notif_id=1635265103733738&notif_t=groups_member_joined&ref=notif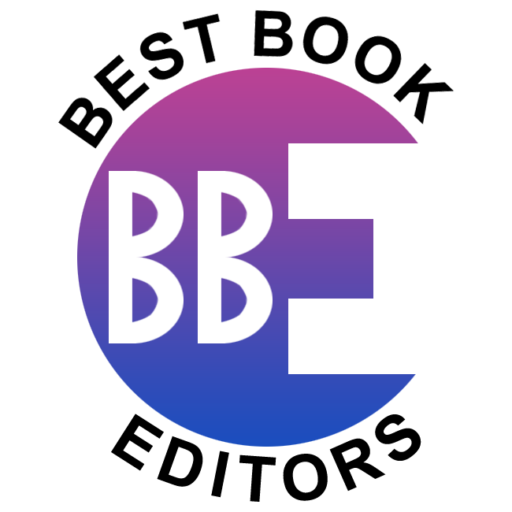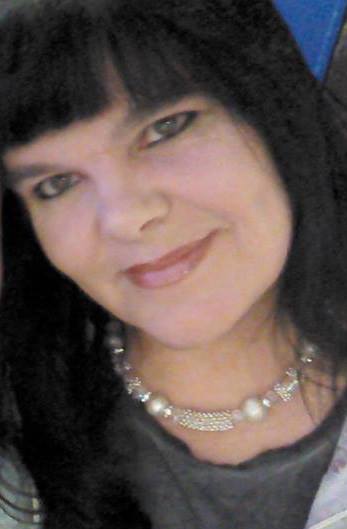 Katherine Black / Susan (Sooz) Simpson
Founder of Best Book Editors
Katherine has held almost every single job imaginable, from painting gnomes to zookeeper. She spent most of her life in the caring profession and has managed both a nursing home and a care agency. But her passion for the written language always brings her home to novel writing.
Born in Tyne-and-Wear, North-East England, she has settled in the beautiful Lake District, Cumbria, with her partner, two dogs, a cat, an iguana and a python (just don't ask her which of those six things is her favourite!).
She specialises in content creation and social media outreach, and has been a developmental editor for hundreds of clients. She owns and operates bestbookeditors.com where she helps foundling authors polish their skills. However, after being diagnosed with a dramatic brain condition in 2022, she has had to let 23 staff go, and scale back the business. BBE is still very much open, we are just fewer and can't take as much work on.
Katherine Black is the author of psychological thriller/detective/fantasy adventure novels.