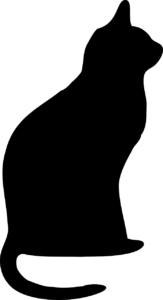 It's been another busy week in the crazy-cat office—we don't have a cat, just an iguana, a python, and a dog. Today would be the perfect day for getting out of here and taking Teagan to the beach. However, Granddad is still the Great Preventative, capitalised because it's his latest title. However, I give him many names, most of them under my breath and through gritted teeth.
We're jumping straight in with a showcase this week. I'm behind on everything as usual, and I know our client will be champing at the bit to see what we're doing for him.
This week's highlighted author is Jorge Sánchez López.

Jorge came to us three months ago, initially for an author interview and then he bought our £100.00 Marketing for Life package. The package gives him a run of marketing for his existing books in three phases and then ongoing marketing and promotion for the life of his current books. We will support and promote him whenever he has something going on or a new poster or link to share. He has full use of the BBE Facebook page, and anything that can be promoted will be showcased on the BBE website.
You can read all about Jorge in the author interview linked below, but to tell you a little about him to spark your interest; He has several publications.  Jorge is a remarkable man in that he does all of his own translations. Getting a book published in your mother tongue is enough work in itself with many repetitions of editing runs—but imagine having to start again and translate from your native Spanish into English. It's quite a feat of passion. So far, he has completed Dry Ice, which is on sale now—see link below. I believe there are more translated titles to come shortly. He has other books available in Spanish for anybody who speaks the language.
Dry Ice is a clever whodunit detective story with an ingenious plot and exotic location and description.
I have read Jorge's work and can say that his writing is cleaner than many books where English is the first language. His grammar, spelling, and punctuation are excellent, and the plot is well thought out and engineered. And his work is in the translated format from Spanish. Jorge is a perfectionist—something many other authors could do with learning—he will not put his work out until it is of high quality. BBE Endorse Jorge's work and have no hesitation in recommending his books.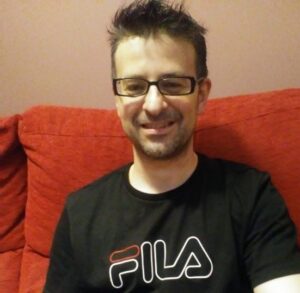 You can read the Best Book Editors Review of Dry Ice here.
You can buy the book Here.
And His author interview here.
jorgesanchezlopezautor.blogspot.com
jorgesanchezlopezauthor.wordpress.com
extravertida.es/producto/nunca-debiste-atravesar-esos-parajes
librosindie.com/producto/remontar-la-corriente
amazon.es/Hielo-Seco-Jorge-Sánchez-López/dp/B096LYJWWJ/ref=tmm_pap_swatch_0?_encoding=UTF8&qid=1622333396&sr=8-1
This week's blog is predominantly all about the work.  We're snowed under again and meeting ourselves coming back.
Though Hubby and I did have a lovely evening on Friday night.  I have a condition—it manifests as a weird itch somewhere in my cravium—for those of you that haven't been to Katherine Black's Particular Medical School, the cravium is that area in the body where your carvings are stored. My attack usually comes on at about one o'clock on a Friday afternoon, and it's called the I can feel a voddie coming on Syndrome.
Hubby and I both have reasonably stressful jobs—though I would say mine was more stressful than his. But there you go, we can make a pissing competition out of anything. By the time he gets home on Friday, I'm usually climbing the walls with work and granddad, and he's frazzled and fractious.

As much as COVID restrictions allow, we like to entertain. Just call me the hostess with the mostest. Hubby's a great cook, and we either lay on a buffet, or he makes a full-on all-singing, all-dancing meal. We'll usually have one flavour or another of the stepkids. They land with regular regularity, or we have other family or good friends for the evening. Our karaoke nights are legendary in our own lunchtime.
This weekend it was just us. We managed to get Granddad settled early, and it was bliss. I love it when we have visitors, and I love it equally when it's just Hubby and me. We laid out a small cheese and biscuit dinner.  We had a drink.  And we set the karaoke to shuffle random songs based on our previous song choices. Typically, we take turns singing, but this week we sang together most of the time.  The songs played back-to-back, and we would either both grab the mics or just one of us. We have a new game called Endurance Karaoke. The tracks were still running, and we were still singing—quietly—at five in the morning. It should have been a sponsored charity event. I'd probably still be standing there now if Hubby hadn't called time.
It was a welcome release.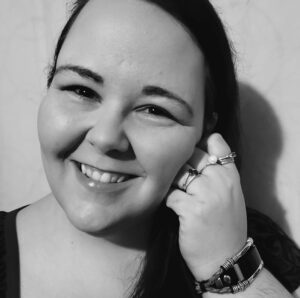 Jenna O'Malley is back in the plug-hub again this week and has asked me to share with you all the release of her latest book. This book is excellent, and although I'm biased because I love it, I urge you all to give it a go. You won't be disappointed.
https://www.youtube.com/watch?v=oQIxdX1fjxo
Showing on YouTube…. RIGHT NOW!
It's here! The proof copy has arrived, and a day early, too. Let's do an #unboxing video.
https://www.youtube.com/watch?v=oQIxdX1fjxo
Arsinoëphorus Alliance (Book 2): BOUND BY OATH AND HEART
eBook and Personalized, Signed Print Copies Preorder: August 15, 2021
eBook and Print Release Date: September 6, 2021
Fractured by betrayal at Sancta Terra, the Arsinoëphorus Alliance scatters. The five, remaining Elders split Ian and Nephtyri, not realising their sunwalker has a new secret to hide. Though the couple can visit one another in dreams, a life apart tests their bond early. A quest to find Ian a weapon to match his powers binds him to his adikous naiha and reveals not all mythical creatures are lost.
Rochelle adapts to a lesser role as Shifei under the pressure of Bjorn's presence in his halls at Amaranth. With the help of Aryeh and other Elders from afar, they plot to save the Alliance without their new Uran Shifei-ra's guidance. Suspicious of their actions, Nephtyri heightens the search to free her lost grandmother from the Hunters' captivity. Allegiances are stressed as the dead walk and the living fight to thrive.
@jennathesoulwriter || jennathesoulwriter@gmail.com
Well done, that girl, and as always, BBE wishes you every success.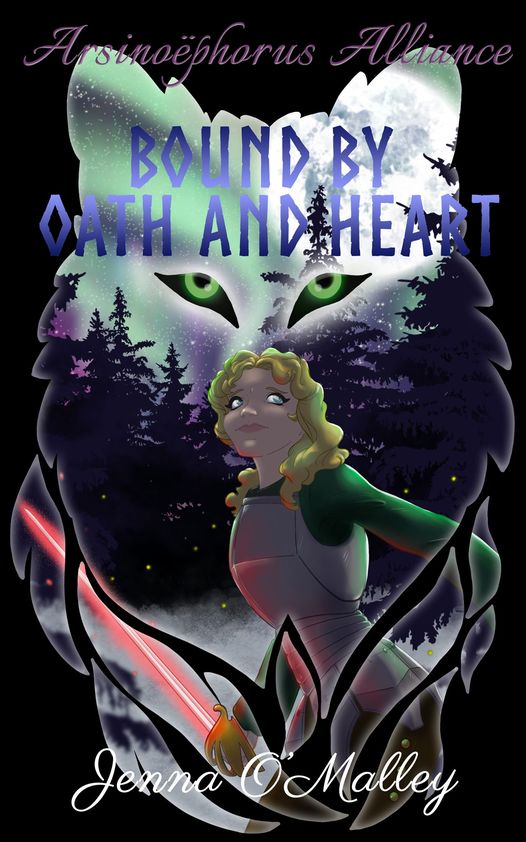 I need my big-girl pants and my OB (oh bugger)  Superhero cape this week. As it happens, I've been working on a superhero book … see what I did there? Damn, I'm seamless.
One down, and I have another four books in. My rule is three books a month, and I start getting a bit twitchy under the collar—but I'm always up for the challenge of another one. At BBE, we will never turn work away… but the books for editing kept coming—and I kept booking them in. Oddly enough, when I worked as a coordinator for a coach company, I did the same thing. However, many coaches we had available meant nothing to me.
'Of course, we can fit you in, sir. Leave it with me.'
'Katherine, how many 72 seater coaches do we have?'
Oh, ooh, me, me, I know this one. 'Two.'
'And how many have you booked out for tomorrow?'
'Three.'
So it was tight, but I could do it. And then another book came in, and it was time to hit up my outstanding freelancer. She could give it a first run to strip the deadwood and clear any obvious errors, so in theory, cutting my work time on that book by half.
She is on holiday for the next two weeks. She didn't tell me she was going on holiday. Oh, dear.  No problem, I got in touch with my third editor, who, to this point, hasn't got back to me.
We work every book on a two-week turnaround, and me, being me, I run them back to back. If a book finishes on the fifteenth, the next one starts on the 15th.
Coming away from editing for a second, I have six Skype consultations in the next fortnight. A marketing package to complete for a client. A set of 50 lists to compile and a large illustration commission of 40 images on the go. That's not considering all the general care for our 78 clients and fifteen freelancers as things pop up for the week. It leaves no slot for writing articles, reviews and blogs like this or maintaining the website and Facebook page.
It's all go, and I love it.
So why am I all in a tizz?
Book one: first pass.  New client. Easy peasy, a turnaround in a week.
Book Two: first pass. Saved a week on book one .. so I can fit the big 160,000 word novel in and turn it around in two weeks. New client must make a good impression.
Book Three:  another big one. 130,000 existing client who is making the last changes to her edit before sending to me for the first pass.
Book Four: New client and a recommendation from a good customer. Must make a good impression.  Kind of booked her in, sort of around the same time as book two. It's all good. I've got this. 24 hours in a day to play with.
Book Five: second pass of Book One. I told him middle of next month, but he's keen, bless him. He wants it done yesterday. Bless him. I said we'd do what we can to get it done ASAP. My idea was to send that one out too.  Doesn't look as though it's going to happen.
So why am I writing this blog now and not editing my backside off? Because the showcase at the top of the page should have been out and marketed by now. I can't push it back any longer.
And why am I in a mess again?
Well, it's like this—see.
Book one came in, and it was supposed to be a superfast turnaround buying me the second week of the two weeks I allow for turnaround. It was anything but.  This client has been scammed by a previous 'editor' who took his book and made a complete mess of it. It took a lot more sorting out than I anticipated. I still made the first pass on time—but you remember that week I bought myself with book one that I was going to transfer to book two, by turning the book around in a week? – it's gone.
So I'm ready to work on Book Two, but I'm coming to it four days late … four and a half days late as it's 15:07 pm on Thursday afternoon.
I want to give a big-up to Jay Ellis. Jay is one of the BBE Illustrators. This guy is young,  he's in his final year of a fine art degree at Salford University and I took him on because he was keen and has a great eye.  Jay has gone from strength to strength as his confidence builds.  We're very proud of him.  Check out the two latest designs he's done for us.  These are part of a project our client Jay Bailey is working on. But we'll have more of that story in the next installement.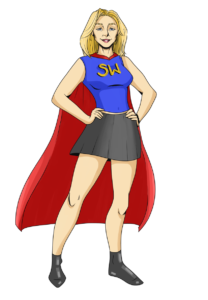 If I stop writing this blog now—and get it posted, I can start Book Two.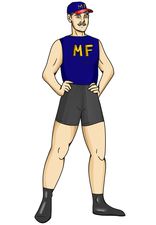 If I stop writing this blog now—and get it posted, I can start Book Two.
Have I mentioned everybody that wanted a plug?
Yes.
Sweating? –honey, I don't sweat. I glow.
Never missed a deadline in my life—bring it on.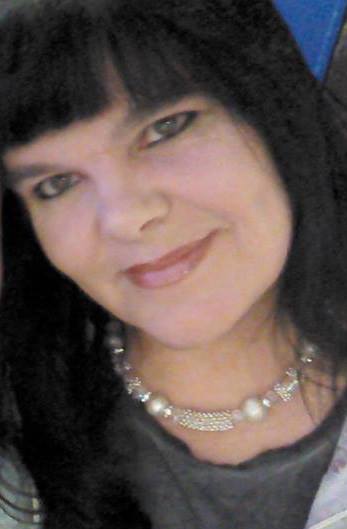 Katherine Black / Susan (Sooz) Simpson
Founder of Best Book Editors
Katherine has held almost every single job imaginable, from painting gnomes to zookeeper. She spent most of her life in the caring profession and has managed both a nursing home and a care agency. But her passion for the written language always brings her home to novel writing.
Born in Tyne-and-Wear, North-East England, she has settled in the beautiful Lake District, Cumbria, with her partner, two dogs, a cat, an iguana and a python (just don't ask her which of those six things is her favourite!).
She specialises in content creation and social media outreach, and has been a developmental editor for hundreds of clients. She owns and operates bestbookeditors.com where she helps foundling authors polish their skills. However, after being diagnosed with a dramatic brain condition in 2022, she has had to let 23 staff go, and scale back the business. BBE is still very much open, we are just fewer and can't take as much work on.
Katherine Black is the author of psychological thriller/detective/fantasy adventure novels.