Happy St Paddy's Day to one and all. May your blarney be blissful and your leprechauns be handsome.
I was reminded this weekend of a brilliant irish celebrant who we met at a wedding a few years ago. We were at a chateaux for a hundred in France. High in a mountainous wine region. The sun shone, the bride was glorious and her fantastic parents were too bowled over with love of their beautiful daughter to take any notice of what the celbrant was waffling on about.
So he trundles up the mountain in his clapped out old car and almost falls out of it in his bright pink blazer.
Let's say, he'd stopped for a wee refreshment at his prior engagement.
J- He's pissed.
M- Out of his bloody tree, mate.
S–Shush, you two.
So he blunders into position after falling over one of the benches. The bride comes out like an angel and meets her fiance in the gorgeous gardens under the floral arch–and it's picture perfect. Not a dry eye in the house apart from the three of us trying to contain our laughter and failing.
The celebrant opens his book and reads.
He mumbles incoherently for ten minutes, we have vows and kisses and tissues and he goes back to mumbling drunkenly. We think he's going to fall asleep and wonder which of the newlyweds will catch him.
Then he gets his second wind.
His head comes up. He raises his voice and he remembers that he's a celebrant in the middle of a wedding service–and he's the one conducting it.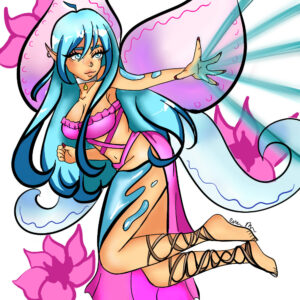 Using his clear, celebran'ts voice–the one he keeps for Saturdays–his voice rings out.
'So, everybody, what I'm saying to you is–The secret to a scussessful marrige is…
He loses his place, fumbles, turns the page, turns it back again, finds his place and mumbles drunkenly,
'Love.'
He's surprised.
'Love?'
His head lowers into his book, he traces the words with his finger.
'Yes, love…apparently.'
We were quietly hysterical. Funniest thing ever.
We completed a new book trailer this week for the amazing and talented author Greta Harvey to promote her book Waiting in Wattlevale. You can check out her trailer here. 
Great has also taken out a Marketing for Life package with us and we'll be showcasing her work in an upcoming blog.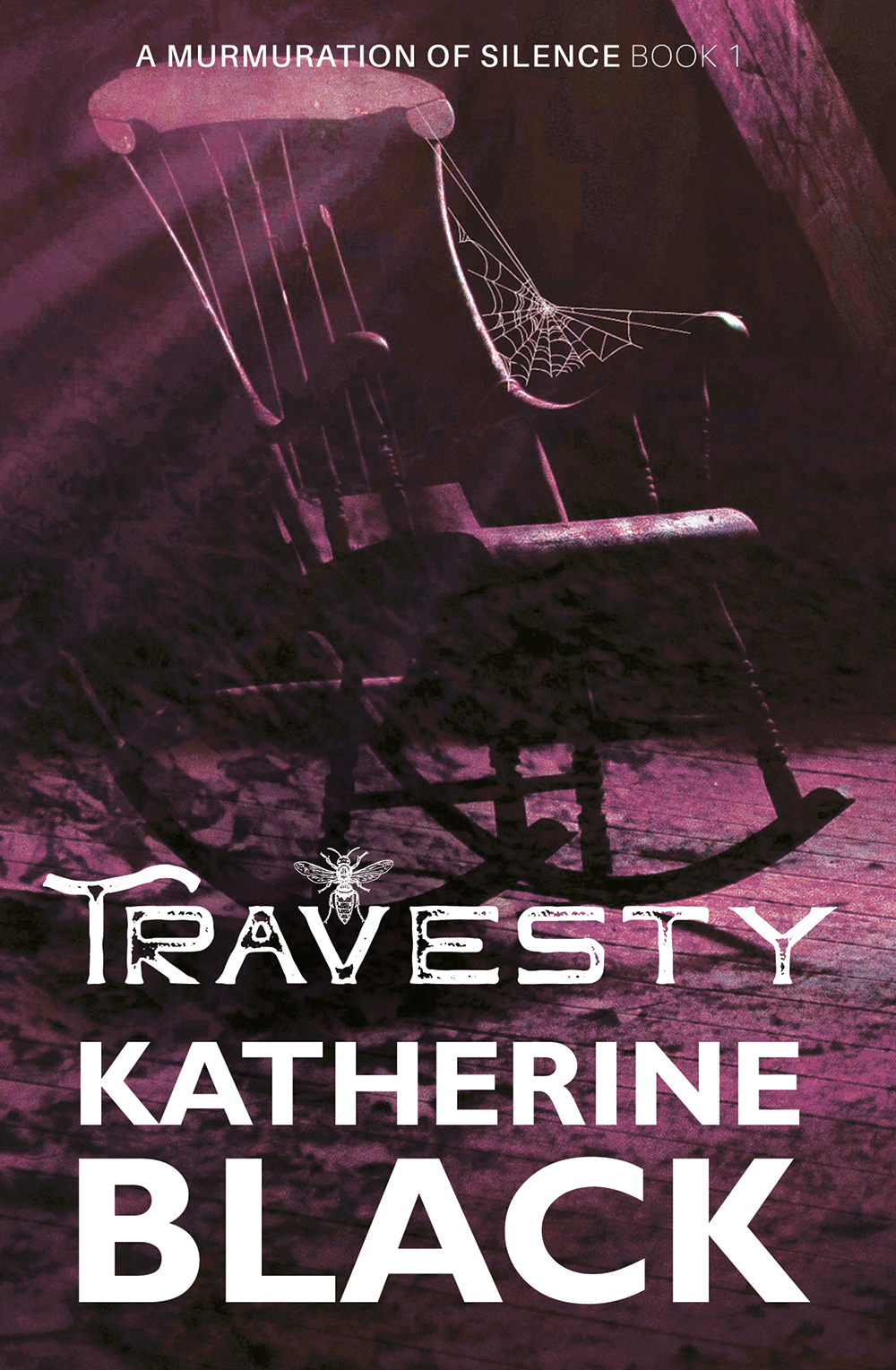 And onto Travesty. We have more than our share of it right now. The ultimate travesty involving the words Ukraine, Russia, Putin and what the hell does he think he's doing? Travesty.
And we've had a lead up to this. Whatever you think of the parties involved, we're in trouble in the UK. We have a Police Chief upholding the law, undermined by the Mayor of London. A Prime Minister sees himself as above the law and breaking it. Great Britain is supposedly the epitome of democracy. Travesty.
Then there's the Winter Olympics and a doping scandal concerning athletes who are allowed to compete because they're supposed to be drug-free. Did the girl take them of her own free will? Was she coerced into taking them? Or were they fed to her without her knowledge? She's only fifteen, so there's the abuse of a minor involved, whichever way you cut it. Travesty.
More than 700 British post office workers were falsely charged with false accounting when the real villain was a piece of software. Travesty.
And just down the road from me, in Lincolnshire, UK, a dangerous rapist escaped from an open prison. Why the hell was a dangerous rapist put in an open prison? Travesty.
There was a temporary raising of spirits with Valentine's Day and the Winter Olympics, but I'm trying to cheer up. I've put Leonard Cohen to one side and tried to lift the mood with more cheerful tunes, but even they are in a minor key. Paint it, Black by the Stones is a case in point. Can things get blacker or more travesty-ridden? Yes.
Time to bring in author Katherine Black, creator of dark, driven, and obsessive characters.
The cover of Black's latest offering, a book of short stories Travesty, fits well with the title and subject matter of the first story, Cobwebs. We see the cobwebs pictured and a rocking chair, where Elsie sits. She's the subject of this story, which hints at a travesty of justice. The subject matter of the other stories differs, but the theme remains; something is out of kilter.
This book can be judged by its cover in every sense, and how many books say that?
I made my covers from free images offered by KDP's programme, and had trouble. Having provided me with that one, Amazon wouldn't let me advertise with it. I went with another, which fitted the subject, but I hated it. I found one that I loved, and it graces the book, but I found out that two other authors have used it, and they're only the ones I know about.
I'm going to Best Book Editors to get a custom cover that I can call my own and nobody else's. They have a range of ready-made images, which will only be sold once, so it's guaranteed to belong to you alone. Or, if there's nothing there to suit, BBE has a team of illustrators on hand to make whatever you want, exactly as you want it. Bespoke covers designed for you. It makes sense, unlike the social travesties ongoing around us. This brings me back to Katherine Black's excellent Travesty.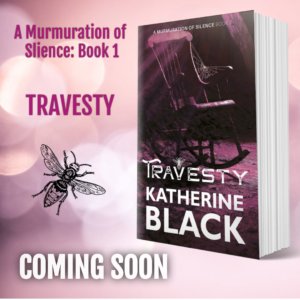 Review of Travesty – Katherine Black by Laura Lyndhurst
I went back to Black, like Amy Winehouse. I saw author Katherine Black had—not before time—published another book. It's a break from her usual psychological thrillers to an anthology of short stories entitled Travesty. I'm not a fan of horror or the twisted material Black writes, but she writes it so darn well, damnit, that I can't resist. The night's the time for dark tales, which is why I was in bed, glued to my phone with Travesty downloaded before I slept and reached for it again when I woke up.
This author examines the shady side of life and doesn't flinch from an examination of what draws foul breath. The darkness that we'd prefer not to see is right here. From the unfortunate—sex work, disability, dementia, euthanasia. To the downright criminal—rape, murder, psychopathy, and more. Tales of horror, the vulnerable, and inexplicable supernatural phenomena are interspersed with soul-searching stories. There's even a touch of poetry. There's nowhere that Black won't go, although she adds some uplifting pieces for much-needed balance. I thought the poems were a new direction for this author until I remembered the magic formula from Lizards Leap. It ought to have warned me they would make an appearance. So amongst others, we have the raw humour of The Thing With a Cock and the poignancy of lost love in Memberwhen. In the land of prose, there's a fantasy-driven suggestion of how all these things could be put right in Angel Stew.
More than one tale deals with the thoughtlessness of the privileged in terms of the deprived and destitute. Then we see Black's fine forensic eye for detail in the description of rubber worn from a streetwalker's stiletto heel. The positive and negative possibilities of a man removing a girl's clothing. The bloody history of a pretty box given to a child as a present. The inconvenience of a heatwave to a pampered rich westerner compared to the dire consequences of drought for a community living close to the Equator.
There's a matter-of-fact tone to shocking occurrences and the usual Black-esque twist that will knock you down and leave you winded. You won't see it coming even though you should expect it if you know this author.
Like many characters in the book, Katherine Black lulls her readers into a false sense of security with effortless skill. Breathtaking.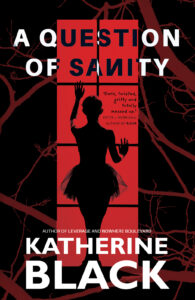 Author Ellie Erikson is dying from a rare degenerative disease that even the experts don't know much about. But that's just the start of her problems. When her boyfriend is beaten and left for dead, Ellie is the prime suspect. He names her as his attacker—but she has no recollection of hurting him. She's told to expect changes to her personality—but the doctors never mentioned insanity. As she looks to her childhood for answers, everything about her past and upbringing is brought into question. When psychosis comes for her from a damaged mind, a wasting illness is the least of Ellie's troubles. And as the secrets unravel, it opens a nightmarish instability.Ellie Erikson has nothing left to lose when even her time is forfeit. Can she combat the evils in her life before time runs out? A novel of fear and suspense. A Question of Sanity is Katherine Black's darkest, most perverse and chilling work.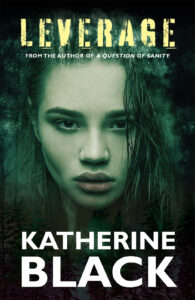 Leverage is testament to how one innocuous ad in the local paper can turn your world upside down.
Two people come into Beth's life. ONE gives her a reason to die. THE OTHER gives her no other option.
She appears out of nowhere and wants to be Beth's friend. It would be sweet if it wasn't so damned creepy.
Beth can't shake her. She won't take no for an answer and Beth's gentle life becomes a vortex that she can't control.
Black's trademark knack of delving into the psyche and finding the pockets of humanity that nobody wants to admit to have never been more in evidence than in Leverage. In this book, she bypasses black and goes to whatever black becomes when it gets darker.
This is a story about power – how much influence can one person have over somebody else?
Be Beth's friend and find out.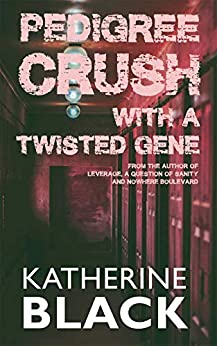 1960. Matriarch Violet Woods buries her firstborn. But not lacking in fortitude, she soon produces five replicas. Violet, a woman with barely concealed neurotic psychosis, stifles the Woods brothers under her protective wing.
As the Woods' hotel empire grows and the decades pass, the boys coerce their way into adulthood, each with their own secrets and flaws.
Through Katherine Black's signature style of probing into the blackest depths of suspense, Pedigree Crush with a Twisted Gene is a story of power, vengeance, murder and intrigue…
As they rise, the Woods show no mercy, however when she comes, vengeance checks in with hatred in her overnight bag.
…And let's not forget that firstborn child.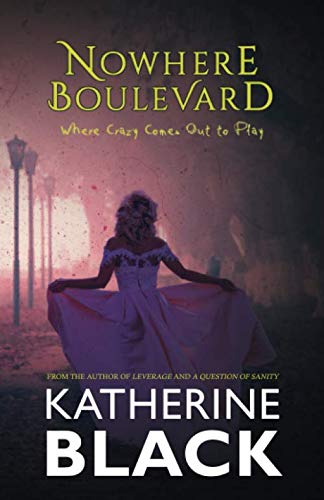 Stephen Bell wants to be forgiven for reading his daughter's diary. But he's compelled to dredge every secret as her world changes.
This is the story of how Sarah's perfect existence is shattered when everything trusted is stolen from her. Dad's quit his job. Mum's got pregnant and gone mental. But the boyfriend is a welcome distraction…until crazy is dialled to the max.
Sarah tries to be normal among her peers — but normal won't let her be.
In a change from Black's usual style, she breathes life into a family at breaking point. But readers will be left with no doubt that this is Katherine Black at her psychological best.
In her trademark signature of getting into the darkest corners of the psyche, she takes them one step closer to the very brink of dancing with the crazies.
This is no Disneyland. This is Nowhere Boulevard…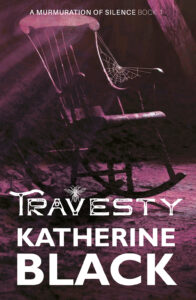 Katherine Black uses emotions and characters to manipulate your senses until they ache.
This is a collection of fictional stories born of dark things living in the author's head. It's about the power of the human condition—and the weakness. A collection of intense stories written with passion and insight. Some are so tragic they can break a heart. Every piece in the book is tinged with human emotion—kindness, colour, darkness, or autumn tones.
While some women are dipping in the supermarket freezers for frozen peas, Katherine wonders how a body would fit. Would you have to break their arms and legs to get them in? What do frozen eyes look like? She has a head full of psychopaths. Sometimes they need to be let out. This book is the result of their freedom.
You will find thought-provoking, bleak, kind, harsh, gentle—and dark— stories that will make you uncomfortable.
If it wasn't so shocking, it would be a…Travesty.
You know that feeling of absolute boredom where nothing good is ever going to happen in your life?
Yeah, so do these guys.
Even the seagulls are bored.
But for Vicki, Mark, Kerry and Emma, their luckis about to change.
When they discover that the photo frame Kerry bought lets them step into a picture—whichever image they use—they leap into all kinds of worlds and all kinds of trouble.
Until somebody almost dies.
You'd think that would be the worst of it, but Adobe—an evil being from another place—wants the frame and he'll stop at nothing to get his hands on it.
With tensions mounting, danger and action await them. And adventure rides shotgun.
If they make it out alive.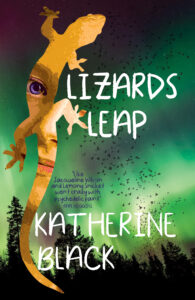 What a lovely surprise to find out that our blogger chose my books to showcase.. It's the first time my books have been showcased, and I promise not to let her do it again unitl I get a new book out.
The Best Book Editors FB Group made 1,000 members this week, and we have a Free Author Giveaway competition, if anybody would like to pop along and enter The prize is a uniqe character illustration for one of your books to use in all your marketing and promotion. All you have to do to enter is describe your character. The vote opens on Monday for the most interesting–it doesn't have to be human.
We are, as always taking on commissions for all of our 20 plus services.
We're busy, we have two books in for editing, another one due in on Sunday–and for those waiting for it, the next  in Jenna O'Malley's Alliance series is due in on the 1st April. I've just been asked to  fit another edit in starting tomorrow. We have a possible novel to ghostwrite. And, a new project from the publishing company signed to us. On going Marketing for Life Packages–look out for a brilliant blog showcase from Greta Harvey in two weeks, and all of our other commissions with the guys working all hours on covers, typesetting book trailers, illustrations etc.  behind the scenes. You know what makes our company the best? –My brilliant gang of staff.
Blog written by staff blogger Laura Lyndhurt. Thank you Laura, lovely surprise. But, no you can't have a pay rise.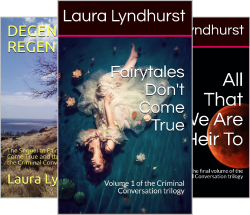 And that's all folks.  Thank you
Website
https://www.bestbookeditors.com/
https://www.bestbookeditors.com/latest-news/
https://www.bestbookeditors.com/books-by-katherine-black/
https://www.bestbookeditors.com/what-you-get-for-your-money/
https://www.bestbookeditors.com/book-formatting-and-typeset/
https://www.bestbookeditors.com/book-cover-design/
https://www.bestbookeditors.com/illustrations/
https://www.bestbookeditors.com/marketing-and-promotion/
https://www.bestbookeditors.com/author-publisher-logo-design/
https://www.bestbookeditors.com/book-trailers-promo-videos/
https://www.bestbookeditors.com/author-interviews/
https://www.bestbookeditors.com/shop/
https://www.bestbookeditors.com/request-a-quote/
Facebook page
https://www.facebook.com/Best-Book-Editors-102025145430197/
Facebook Group
https://www.facebook.com/groups/625104781821119/?notif_id=1635265103733738&notif_t=groups_member_joined&ref=notif
Email
katherine@bestbookeditors.com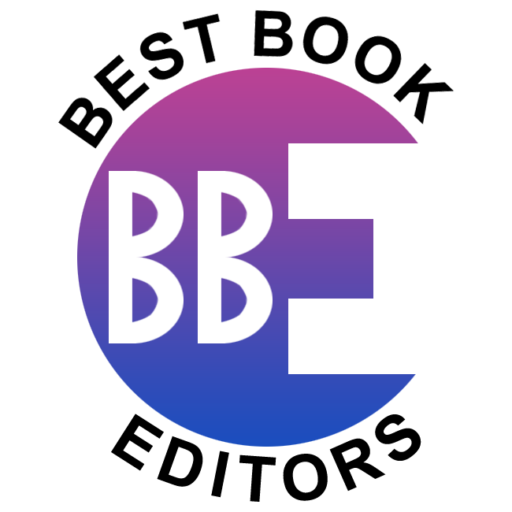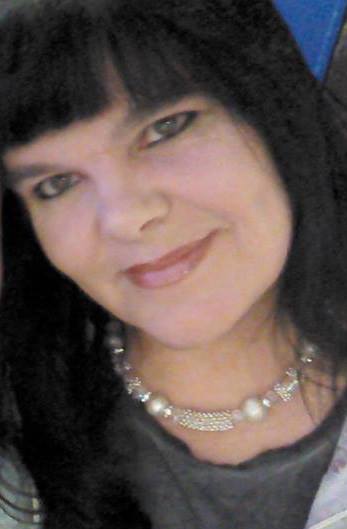 Katherine Black / Susan (Sooz) Simpson
Founder of Best Book Editors
Katherine has held almost every single job imaginable, from painting gnomes to zookeeper. She spent most of her life in the caring profession and has managed both a nursing home and a care agency. But her passion for the written language always brings her home to novel writing.
Born in Tyne-and-Wear, North-East England, she has settled in the beautiful Lake District, Cumbria, with her partner, two dogs, a cat, an iguana and a python (just don't ask her which of those six things is her favourite!).
She specialises in content creation and social media outreach, and has been a developmental editor for hundreds of clients. She owns and operates bestbookeditors.com where she helps foundling authors polish their skills. However, after being diagnosed with a dramatic brain condition in 2022, she has had to let 23 staff go, and scale back the business. BBE is still very much open, we are just fewer and can't take as much work on.
Katherine Black is the author of psychological thriller/detective/fantasy adventure novels.