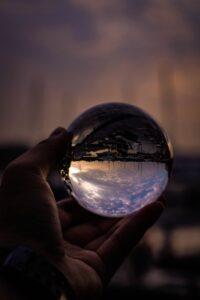 11/11. To the mystic, the hippie, and the spiritual, the 11th of November is a significant number in numerology. If you wake in the night and your clock reads 11:11, it's said to herald the visitation of a spirit. The number is linked to chance and coincidence, too. For me—well, it's just the opening to a new blog.
However, early November does have significance for Best Book Editors. It was on the 1st of November 2020 that I made vague rumblings about opening the company.
On the 5th of November 2020, I took our first client.
Today, we have 126 clients, most of them returning, we have 18 staff, and I vaguely remember what downtime feels like.
Talking of downtime, Hubby's been playing the caveman. 'You woman, me man. You do as me say.' It takes me a while to reply. I have to control the laughter first, 'Yeah, yeah, Bigman, whatever.' I love him to pieces, really.
He has stamped his boot down and declared that my office door is being locked at the close of play on the 23rd of December 2021. The office will not open again until the 27th of December 2021. We have Hubby's kids staying, and I think our friends, Dave and Jacquie, are coming for Christmas Day, so we've got a houseful—unless, of course, we're back in dreaded lockdown. We can't forget the black cloud of Covid that still looms omnipotent.
I agree with him. I tried to take a week off last month for bereavement, it didn't happen, and I worked every morning to clear the decks. Three days of downtime would be okay, I think.
So the BBE office will be closed on;
Christmas Eve
Christmas Day
Boxing day.
Will it happen? Will it hell.
Asking me to stay away from work for three whole days is begging for a meltdown.  It won't occur to me that the rest of the world is on holiday, too. Quotes might pile up, clients might need me. BBE  can't grind to a halt. My OCD will swivel off its axis, and my Faucaults's pendulum will shoot off the pivot of balance at a million miles an hour and shoot a hole through Mars or something.
But anyway, that's the plan.  In reality, if anybody needs anything, I'll be here.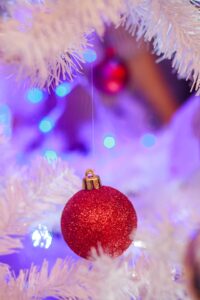 We've got loads of positive stuff this week, new staff to introduce good things going on, and a cover reveal from me. In theory, I could have my latest book Travesty out next week. I'm on the final out-loud read through, and these days I publish my own books with little fanfare or acknowledgement.
Let's have a showcase.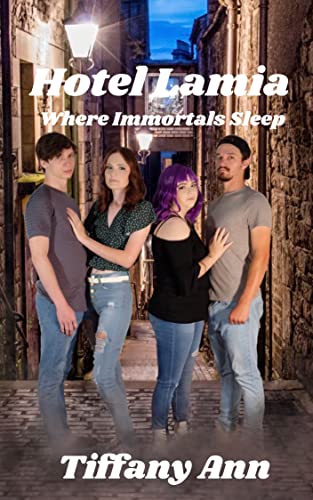 Tiffany Ann
She's one of BBE's recent clients, and her book Hotel Lamia is out now and available to buy from the US HERE and the UK Here
Book Blurb
Kovac hates his vampire curse. His best friend, April, hates people. Together they run a supposedly haunted hotel in the French Quarter.
April's mission is to find a life mate for Kovac so she can spread her wings and leave him behind. Her dedication to the vampire who saved her from entombment holds her back from living her dreams.
Kovac's refusal to curse the woman he loves with immortality poses a never-ending problem.
Until Nicole walks through the doors of their hotel. She's a ticking timebomb with stage four cancer. Is she the one to fill the ache for an eternal companion in Kovac's soul?
April's freedom is within her grasp until Nicole's best friend, January, walks into the hotel. Tasked with babysitting the human male, April's dreams take an unexpected turn.
These are just some of Tiffany Ann's excellent reviews.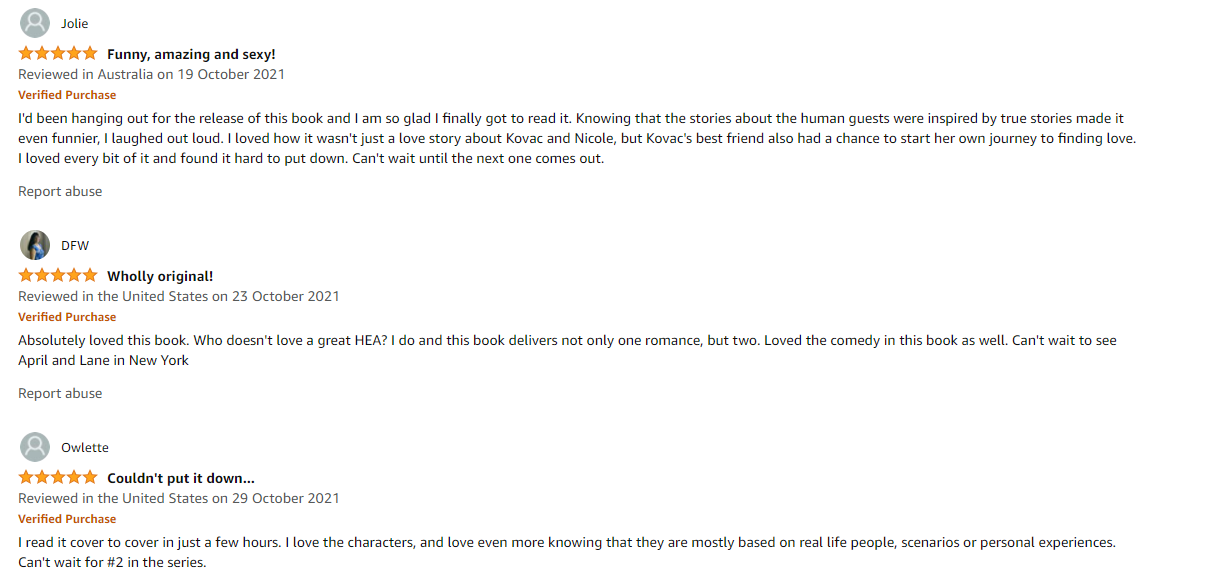 Hotel Lamia is not Tiffany Ann's only book. She has an established series, The Soulmate, available too.
To get a real feel for the flavour of The Soulmate series, you can check out her trailer for the first four books.
The Soulmate Call trailer. https://www.youtube.com/watch?v=eaOKxuQ2dOg&t=8s
The Soulmate Battle trailer. https://www.youtube.com/watch?v=7eMRWJ0_w-E
The Soulmate Restoration trailer. https://www.youtube.com/watch?v=gO5wdsdJ_Fs
The Soulmate Healing trailer. https://www.youtube.com/watch?v=WPXs80ldb_c
The most recent book in The Soulmate Series is Rekindled Book Five; https://www.amazon.com/gp/product/B09KM3H119?notRedirectToSDP=1&ref_=dbs_mng_calw_4&storeType=ebooks
You can contact Tiffany Ann here and sign up for her newsletter. All things Tiffany Ann Books, sign up for my newsletter https://linktr.ee/tiffanyannbooks
We wish Tiffany Ann every success with all of her books, and Best Book Editors are always here to help her career along the way.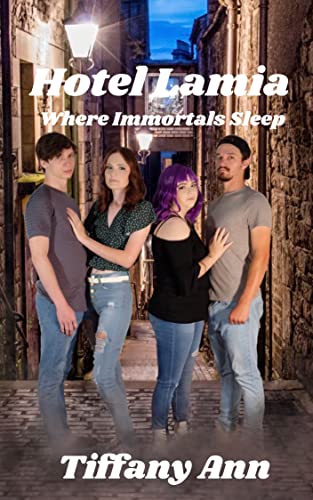 Next Week's Showcase is for the very talented Adam Gaffen.
Time for a great big new-member-of staff-welcome to our trainee all-rounder and intern, Johanna. Jo has started her training this week and will be taking on some first edits. This is not first pass edit.  As part of the first pass, every book that comes through is given three complete edits. When she's ready, Johanna will be taking on the first of these. I will still be doing the other two myself. Johanna will be helping with marketing, and gradually, we'll introduce her to all the services and processes of the business. She's a lovely girl and is going to be a massive asset to the company.
And so we come to the big cover and title reveal.  After months of editing in five-minute snatches, the first book in the A Murmuration of Silence series is almost ready to publish—maybe next week—maybe not. It depends on what comes in between now and then.  Book 1 is called TRAVESTY and is an anthology of dark, poignant, heartwarming and disturbing stories. It's a mixed bag of writing centred around the human condition and the psychology of these strange things we call human beings.
Three…
Two…
One…
Go—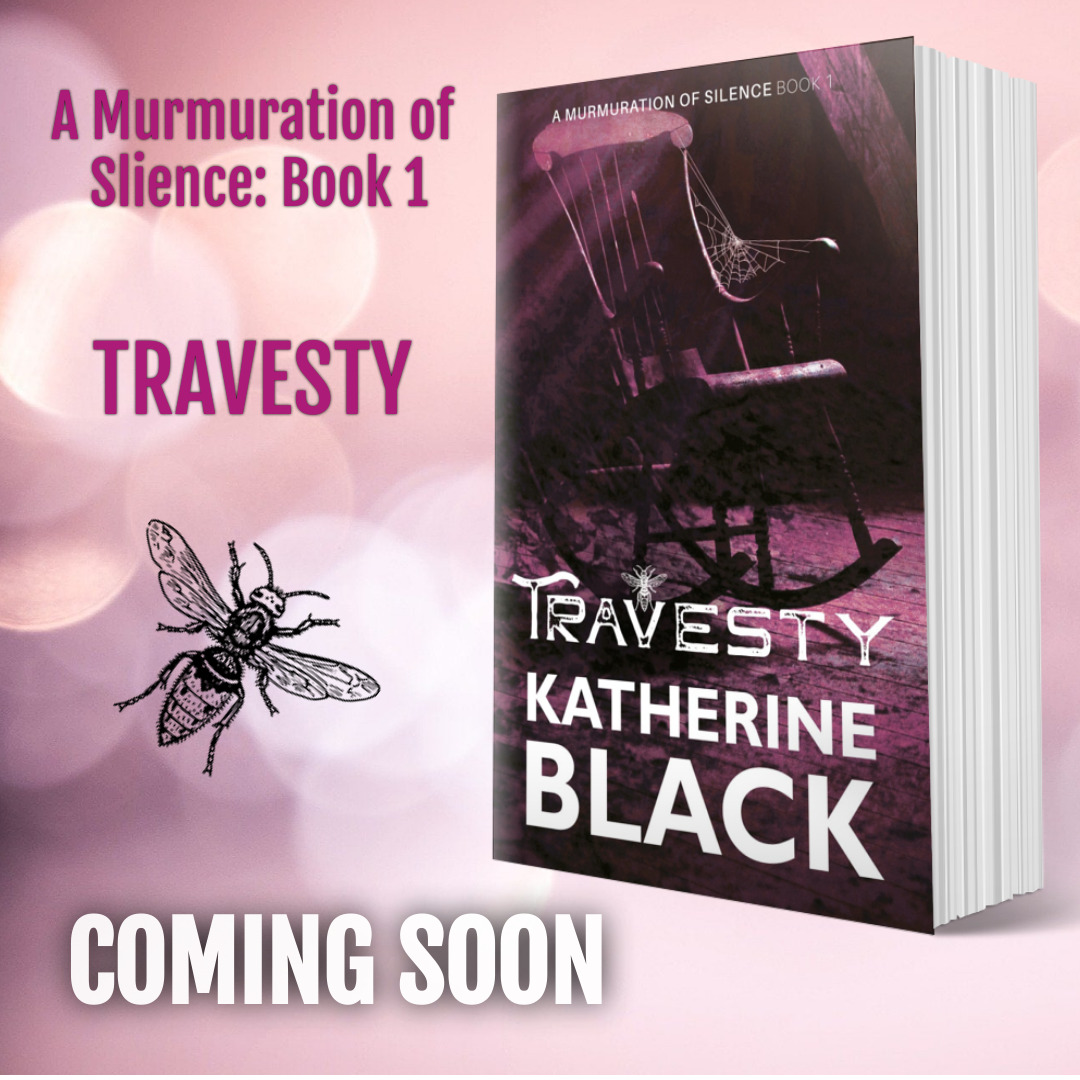 The new Best Book Editors Facebook Group is growing daily. In three weeks, we have gained 272 people. The group is warm and friendly, new friendships are forming among the members, and we have lots of giveaways and plenty of chat. While it's primarily a group for Authors and BBE Clients, we have a lot of non-readers and writers who just come in for the chat. Everybody welcome. Facebook Group
https://www.facebook.com/groups/625104781821119/?notif_id=1635265103733738&notif_t=groups_member_joined&ref=notif
And to finish, we have spaces free to offer you all the usual services.  Please, check out our list of options below, and if Best Book Editors can help you with anything at all, we are at your service. https://www.bestbookeditors.com/request-a-quote/
Have a great week, everybody, and we'll see you same place, same time next week.  It's Friday. It's five-to-five, and it's…
…Cold.
Keep Warm my dear. Keep Dry.
Website
https://www.bestbookeditors.com/
https://www.bestbookeditors.com/latest-news/
https://www.bestbookeditors.com/books-by-katherine-black/
https://www.bestbookeditors.com/what-you-get-for-your-money/
https://www.bestbookeditors.com/book-formatting-and-typeset/
https://www.bestbookeditors.com/book-cover-design/
https://www.bestbookeditors.com/illustrations/
https://www.bestbookeditors.com/marketing-and-promotion/
https://www.bestbookeditors.com/author-publisher-logo-design/
https://www.bestbookeditors.com/book-trailers-promo-videos/
https://www.bestbookeditors.com/author-interviews/
https://www.bestbookeditors.com/shop/
https://www.bestbookeditors.com/request-a-quote/
Facebook page
https://www.facebook.com/Best-Book-Editors-102025145430197/
Facebook Group
https://www.facebook.com/groups/625104781821119/?notif_id=1635265103733738&notif_t=groups_member_joined&ref=notif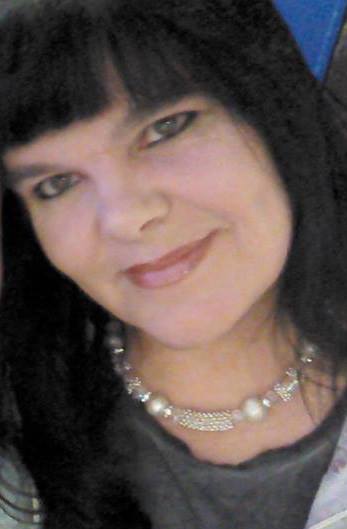 Katherine Black / Susan (Sooz) Simpson
Founder of Best Book Editors
Katherine has held almost every single job imaginable, from painting gnomes to zookeeper. She spent most of her life in the caring profession and has managed both a nursing home and a care agency. But her passion for the written language always brings her home to novel writing.
Born in Tyne-and-Wear, North-East England, she has settled in the beautiful Lake District, Cumbria, with her partner, two dogs, a cat, an iguana and a python (just don't ask her which of those six things is her favourite!).
She specialises in content creation and social media outreach, and has been a developmental editor for hundreds of clients. She owns and operates bestbookeditors.com where she helps foundling authors polish their skills. However, after being diagnosed with a dramatic brain condition in 2022, she has had to let 23 staff go, and scale back the business. BBE is still very much open, we are just fewer and can't take as much work on.
Katherine Black is the author of psychological thriller/detective/fantasy adventure novels.