Set over the dual localities of Alaska and Florida, this story centres around a law firm with a side-team of private detectives. Our unlucky-in-love hero is married to the job and hasn't had a lot of time for romance. He's a likeable guy and gets the bulk of his excitement from the job, leaving his personal life in need of a spark.  When it comes, it's more of a jolt than a flame, and he's ill-equipped to deal with the two feisty ladies igniting his interest. As well as being deeply involved in the new case, he's faced with a quandary when he finds himself with dual female interests. The ladies are very different. One a damsel-in-distress old flame from high school, in need of an investigator. The other works at the airport, where he's a frequent flier.
He takes the latter on vacation with him, and while we're taken on a fascinating whistlestop tour of the local restaurants and tourist traps, it's not long before things get messy.
This is a well thought out story, and it licks along at a good pace. I loved the descriptions of both Pensacola, Florida and Anchorage, Alaska. There's plenty of action and enough twists and red herrings to drive the mystery and keep you guessing.
The real kingpin of this book, though, is the people. As well as the team in the office and an inquisitive administrator, we have a lovely family of three, grandmother, mother and daughter. Watching their story unfold adds another layer of interest to the book.
While we like Alphonso and cheer him on through the story, not everybody is friendly or has his best interests at heart—somebody is out to get him and driving along a cliffside highway is not his best idea.
The story is a tense crime-thriller, with a smattering of travelogue and a dash of romance.
This is the Author's second book, and I hope there are more to follow. A gripping page-turner that will leave you on the edge of your seat.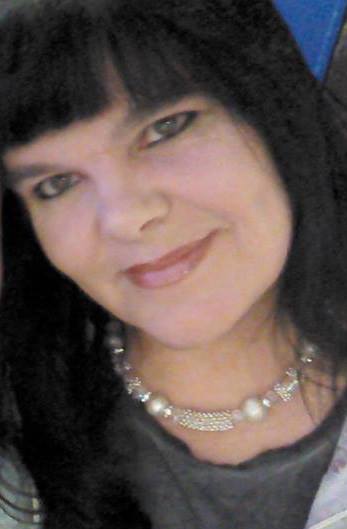 Katherine Black / Susan (Sooz) Simpson
Founder of Best Book Editors
Katherine has held almost every single job imaginable, from painting gnomes to zookeeper. She spent most of her life in the caring profession and has managed both a nursing home and a care agency. But her passion for the written language always brings her home to novel writing.
Born in Tyne-and-Wear, North-East England, she has settled in the beautiful Lake District, Cumbria, with her partner, two dogs, a cat, an iguana and a python (just don't ask her which of those six things is her favourite!).
She specialises in content creation and social media outreach, and has been a developmental editor for hundreds of clients. She owns and operates bestbookeditors.com where she helps foundling authors polish their skills. However, after being diagnosed with a dramatic brain condition in 2022, she has had to let 23 staff go, and scale back the business. BBE is still very much open, we are just fewer and can't take as much work on.
Katherine Black is the author of psychological thriller/detective/fantasy adventure novels.