Dregs by Rachel Jones
A beautifully written and thought-provoking collection of short stories from an author that knows her stuff. She writes with an assurance and confidence that jumps from the page.
Her style is humorous, and her sense of fun and intelligence shines through. Razor-sharp and observant, this author looks at life and records it in effortless prose that is a joy to read.
With a background in care, the author draws on her experiences to produce the detail in the stories.
A collection of short stories, this is the ideal book to have on your nightstand to dib in and out of and perfect for commuter travelling.
I'll be looking out for more from this lady in the future.
Blurb: A COLLECTION OF THINGS; NONE OF WHICH ARE RELATED TO ANYTHING ELSE. FANTASY, FICTION, POETRY, SHOWER THOUGHTS, AND SPECULATION. SOMETHING TO MAKE YOU THINK, SMILE, OR PUT THE KETTLE ON. DIP IN, JUMP OUT. SHAKE YOUR TAILFEATHER. A LITTLE ADVENTURE. JUST YOU AND ME. WHAT ARE YOU WAITING FOR?
KATHERINE BLACK BOOKS: https://katherineblackbooks.com/
BEST BOOK EDITORS:   https://www.bestbookeditors.com/
Facebook  Group: https://www.facebook.com/groups/625104781821119
Email: katherine@bestbookeditors.com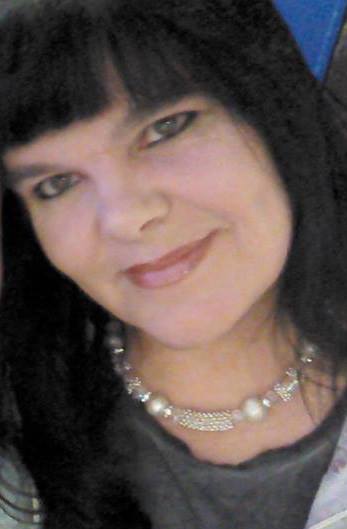 Katherine Black / Susan (Sooz) Simpson
Founder of Best Book Editors
Katherine has held almost every single job imaginable, from painting gnomes to zookeeper. She spent most of her life in the caring profession and has managed both a nursing home and a care agency. But her passion for the written language always brings her home to novel writing.
Born in Tyne-and-Wear, North-East England, she has settled in the beautiful Lake District, Cumbria, with her partner, two dogs, a cat, an iguana and a python (just don't ask her which of those six things is her favourite!).
She specialises in content creation and social media outreach, and has been a developmental editor for hundreds of clients. She owns and operates bestbookeditors.com where she helps foundling authors polish their skills. However, after being diagnosed with a dramatic brain condition in 2022, she has had to let 23 staff go, and scale back the business. BBE is still very much open, we are just fewer and can't take as much work on.
Katherine Black is the author of psychological thriller/detective/fantasy adventure novels.