Fairly Royal–One to watch out for.
This is the third book in the Fair series by this accomplished author. The story branding on this series is so strong that I feel I could be randomly given this book open to any page and instantly know it's a Grahme—That's called style.
The first book followed the story of Kathryn, a company CEO reaching for the stars. She got there with the added bonus of a highland fling in the form of a braw Scotsman. In book two, we tag along with Janet. Kathryn's flighty second in command, she had her choice of men to play with.
In this book, we have a new star to guide us. We've met Anna before, the gobby little sister of Robbie, Janet's boyfriend. In this book, cygnet matures to swan, and she falls in love. She's been crushing on her brother's best friend forever. The girl got sass, and in this story, she sets out to nail her man—probably to the wall and by his balls.
In the words of Hot Chocolate, It Started With a Kiss—well, we bypass all that malarky, yeah, there was a smooch at a party—but this book starts with a pact. A signed, sealed, delivered contract, but we, the clever reader, can see right through that flimsy scrap of paper.
Like many perfect romance novels, this one is a story about polar opposites.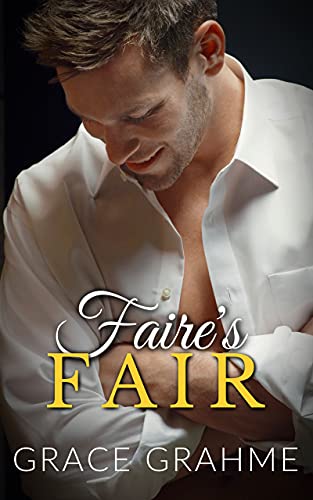 Anna's feisty, new on the scene. She's a bit rough around the edges with a mouth on her like a sailor's navvy.
Phillip—the one who doesn't stand a chance against her—is an Earl, no less. He's the epitome of the boring old fart, and he's still in the first trimester of life. Anna is thrust into the social whirl of  Society-wth, a capital S and Phillip has to keep up as best he can.
These two are electric—but I loved the bit parts of Mother and Grandmother in this book, two formidable women to enjoy reading. We have a nice twist at the end from Phillip's side, a near miss and all the expected conflict and resolution that makes this book Top-Tottie in its genre.
It's coming up Christmas-they're cutting down trees, putting up reindeer, singing songs of joy and peace—a real winter warmer of a story. Perfect for fireside snuggling and losing yourself to a love story. Or, for blistering afternoons around the pool with a cocktail and a smugness that winter is behind you.
A great story from an excellent author.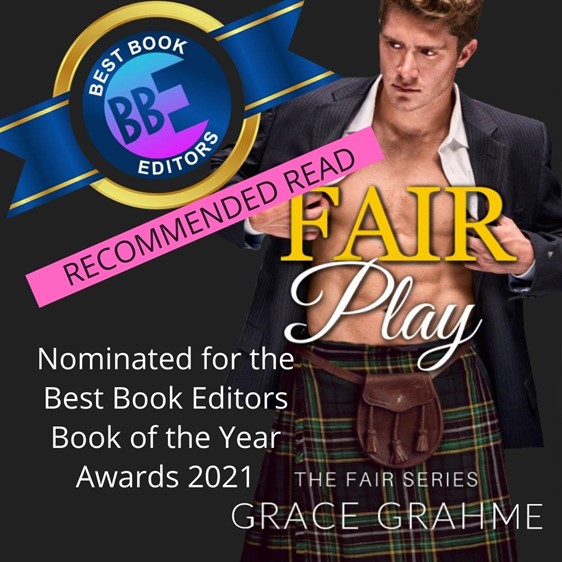 Website
https://www.bestbookeditors.com/
https://www.bestbookeditors.com/latest-news/
https://www.bestbookeditors.com/books-by-katherine-black/
https://www.bestbookeditors.com/what-you-get-for-your-money/
https://www.bestbookeditors.com/book-formatting-and-typeset/
https://www.bestbookeditors.com/book-cover-design/
https://www.bestbookeditors.com/illustrations/
https://www.bestbookeditors.com/marketing-and-promotion/
https://www.bestbookeditors.com/author-publisher-logo-design/
https://www.bestbookeditors.com/book-trailers-promo-videos/
https://www.bestbookeditors.com/author-interviews/
https://www.bestbookeditors.com/shop/
https://www.bestbookeditors.com/request-a-quote/
Facebook page
https://www.facebook.com/Best-Book-Editors-102025145430197/
Facebook Group
https://www.facebook.com/groups/625104781821119/?notif_id=1635265103733738&notif_t=groups_member_joined&ref=notif
Email
katherine@bestbookeditors.com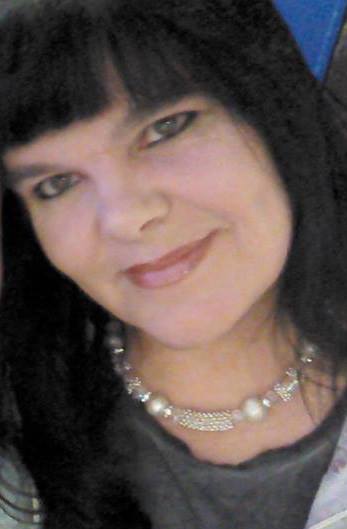 Katherine Black / Susan (Sooz) Simpson
Founder of Best Book Editors
Katherine has held almost every single job imaginable, from painting gnomes to zookeeper. She spent most of her life in the caring profession and has managed both a nursing home and a care agency. But her passion for the written language always brings her home to novel writing.
Born in Tyne-and-Wear, North-East England, she has settled in the beautiful Lake District, Cumbria, with her partner, two dogs, a cat, an iguana and a python (just don't ask her which of those six things is her favourite!).
She specialises in content creation and social media outreach, and has been a developmental editor for hundreds of clients. She owns and operates bestbookeditors.com where she helps foundling authors polish their skills. However, after being diagnosed with a dramatic brain condition in 2022, she has had to let 23 staff go, and scale back the business. BBE is still very much open, we are just fewer and can't take as much work on.
Katherine Black is the author of psychological thriller/detective/fantasy adventure novels.