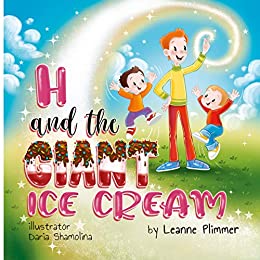 This is the first in what could go on to be a long run of books. As well as being a great read-along story, the books are interactive with puzzles and colouring pages for your child to enjoy.
The stories are centred around our two-little-boy heroes and their magic Uncle H. The possibilities for adventure are endless.
The target market for this book is for children aimed between 2 and 7. The story is perfect for children sitting and being read to for entertainment, education and stimulation and It's ideal for an end-of-the-day winding down bedtime story. It's long enough to capture attention and short enough for a night-time read. It's also ideal for children who are learning to read themselves.
What I like about this book is that the author doesn't condescend to her young audience. Two-year-old's will get the gist of the story unfolding in the garden and recognise words like swings and ice-cream, while older children will be introduced to new words and ideas such as magic and igloo. In the hands of an active guardian, every page will inspire discussion as the children point out items of interest in the opposing-page illustrations.
While the book is simple in concept, as it should be for this age-group, it will expand and stretch the world for tiny minds. The series is light and fun, and is perfect for a child learning to read.
Another positive with this book is there are no, two-thirds of the way through, conflicts or resolutions. Why shouldn't a child enjoy a story about a glorious afternoon spending time with their uncle in the garden without the world caving in?  They will see the ugliness in our beautiful world soon enough, so in the meantime, let them have sunshine and flowers and ice cream that lasts forever.
I can't review this book without mentioning the excellent illustrations. From the bright and attractive front cover to the inside pictures, the artist has captured the story perfectly and conveys a message of happiness and safety in a wonderful world.  The graphics are bright, colourful and interesting enough for the child to be drawn in and captivated. I'm so impressed with this book for young children. It's fabulous. The interactive pages add an added layer and dimension and go towards helping your child's education and development—while adding loads of extra fun. A must for everybody with small children.
These books are inspired by the author's grandchildren and the love and feeling of nurturing and stability are evident.
I would like to see this series in every nursery and infant school. The books are perfect for small adventurers. I'm looking forward to the next book in the series.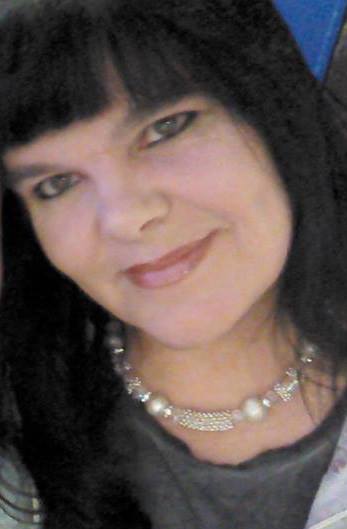 Katherine Black / Susan (Sooz) Simpson
Founder of Best Book Editors
Katherine has held almost every single job imaginable, from painting gnomes to zookeeper. She spent most of her life in the caring profession and has managed both a nursing home and a care agency. But her passion for the written language always brings her home to novel writing.
Born in Tyne-and-Wear, North-East England, she has settled in the beautiful Lake District, Cumbria, with her partner, two dogs, a cat, an iguana and a python (just don't ask her which of those six things is her favourite!).
She specialises in content creation and social media outreach, and has been a developmental editor for hundreds of clients. She owns and operates bestbookeditors.com where she helps foundling authors polish their skills. However, after being diagnosed with a dramatic brain condition in 2022, she has had to let 23 staff go, and scale back the business. BBE is still very much open, we are just fewer and can't take as much work on.
Katherine Black is the author of psychological thriller/detective/fantasy adventure novels.