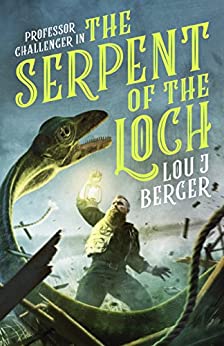 Another Indie this time because I've got behind on my reading. I am a writing/reading group member where a book is selected for consideration every week. This is an absolute gem that I wouldn't otherwise have chosen to read. It is pushing my boundaries and broadening my mind.
I loved this book.
The first thing to note is this is fanfiction—but it's highbrow fanfiction with not a Twilghtesque vampire in sight.  We are following Conan Doyle's lesser-known hero, Professor Challenger.  I haven't read any of the original Challenger stories by the great man himself. But I think this would have him turning in his grave—to get the lid off, right himself and give an enormous round of applause.
Every so often, you get a duo that just works. The two examples I'm going to give are from screen, not books, but the chemistry between the characters is electric. We have Dr Gregory House and his sidekick Dr James Wilson. And Sherlock Holmes and Dr Watson (the Benedict Cumberbatch and Martin Freeman version.) These duos are a match made in heaven. They were made to work together.
And now we have Professor Challenger and Edward Malone. The way Berger has written the chemistry between these two is sublime.
Our hero is the slightly shy and very much in the background, Malone, whose role is to rein in the effusive and overbearing, larger than life, Professor Challenger. The book is beautifully written, and the pace carries you on to finish the book in less than an hour.
It's fabulous, and the description is dynamic. The dialogue between the two, and other characters on the fringe of the story, is flowing and believable. Without shouting once in capital letters, we know that challenger is loud, and we hear Malone's silent apology for him, though he never once does. Challenger is a blustering tornado, Malone is a summer breeze, but our retiring hero knows how to handle him.
I didn't spot a single typo or error. Well crafted, well written, well enjoyed.
My flaw with this book was that I wanted it to go on. It finished too soon, which only shows how good the writing is.
There is a new wave of short novella's on the scene. This is one of them. It was only twenty-nine pages. The perfect book for commuters or people who haven't got a lot of time for reading. The characterisation is so good that I'd have liked a full-length book. The material is there for them to take the journey home after their adventure and not get off the train, just lurch straight into their next escapade.
Lou J Berger is a good writer, and I  look forward to reading him again.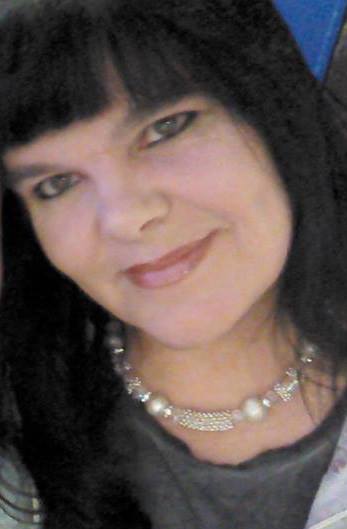 Katherine Black / Susan (Sooz) Simpson
Founder of Best Book Editors
Katherine has held almost every single job imaginable, from painting gnomes to zookeeper. She spent most of her life in the caring profession and has managed both a nursing home and a care agency. But her passion for the written language always brings her home to novel writing.
Born in Tyne-and-Wear, North-East England, she has settled in the beautiful Lake District, Cumbria, with her partner, two dogs, a cat, an iguana and a python (just don't ask her which of those six things is her favourite!).
She specialises in content creation and social media outreach, and has been a developmental editor for hundreds of clients. She owns and operates bestbookeditors.com where she helps foundling authors polish their skills. However, after being diagnosed with a dramatic brain condition in 2022, she has had to let 23 staff go, and scale back the business. BBE is still very much open, we are just fewer and can't take as much work on.
Katherine Black is the author of psychological thriller/detective/fantasy adventure novels.