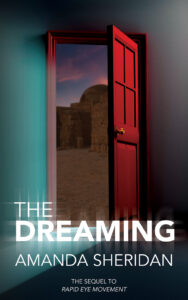 Blurb: The Dreaming.The sequel to Rapid Eye Movement.
Jennifer and Ilan have put the events in Cyprus, that almost cost Jennifer her life far behind them and have now settled into their new home in Israel.
Then Ilan goes undercover to infiltrate a terrorist organisation and prevent a major terrorist plot that, if successful, would result in the deaths of many thousands of people. He leaves Jennifer with a promise that this is his last mission and will retire after it is completed.
But then contact with Ilan is lost.
Utilising what happened in Cyprus when she relived another woman's life through her dreams, the Mossad recruits Jennifer to locate her husband and the terrorists.
Can Jennifer succeed? And at what cost to her?
This is the sequel to the Brilliant Rapid Eye Movement. That book brought us to a culmination of danger and a situation risking Jennifer's life, but it doesn't prepare you for the hard and gritty edge of The Dreaming. It's tense and thrilling but still wrapped in the softer words of the kind of relationship we all strive for.  In this book, we are taken into the world of terrorism and underground organisation. Ilan undertakes a dangerous mission—his last. He promises to come back to her—but radio silence is broken. When it seems she has no way of getting to him, Jennifer has only one option—to go back to her dreams.
The description of the scenes in Syria is breathtaking. I love 'going abroad' when I read and discovering other places and cultures.  The author's image-weaving is so realistic that you can feel the sand between your toes.
The characters are believable. On one side, there are people you'd want in your corner—on the other, the worst of humanity that you'd never like to meet.
Rapid Eye Movement was brilliant, but this takes you to the edge in this gripping—yet—poignant thriller.
We have love, loss, desperation and danger—but you'll have to read it to see if they make it out alive. We're rooting for them.
Website
https://www.bestbookeditors.com/
https://www.bestbookeditors.com/latest-news/
https://www.bestbookeditors.com/books-by-katherine-black/
https://www.bestbookeditors.com/what-you-get-for-your-money/
https://www.bestbookeditors.com/book-formatting-and-typeset/
https://www.bestbookeditors.com/book-cover-design/
https://www.bestbookeditors.com/illustrations/
https://www.bestbookeditors.com/marketing-and-promotion/
https://www.bestbookeditors.com/author-publisher-logo-design/
https://www.bestbookeditors.com/book-trailers-promo-videos/
https://www.bestbookeditors.com/author-interviews/
https://www.bestbookeditors.com/shop/
https://www.bestbookeditors.com/request-a-quote/
Facebook page
https://www.facebook.com/Best-Book-Editors-102025145430197/
Facebook Group
https://www.facebook.com/groups/625104781821119/?notif_id=1635265103733738&notif_t=groups_member_joined&ref=notif
Email
katherine@bestbookeditors.com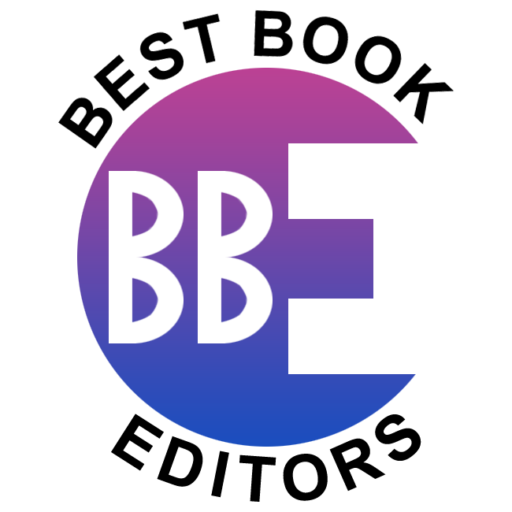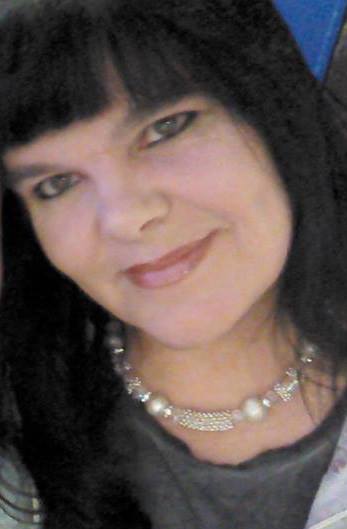 Katherine Black / Susan (Sooz) Simpson
Founder of Best Book Editors
Katherine has held almost every single job imaginable, from painting gnomes to zookeeper. She spent most of her life in the caring profession and has managed both a nursing home and a care agency. But her passion for the written language always brings her home to novel writing.
Born in Tyne-and-Wear, North-East England, she has settled in the beautiful Lake District, Cumbria, with her partner, two dogs, a cat, an iguana and a python (just don't ask her which of those six things is her favourite!).
She specialises in content creation and social media outreach, and has been a developmental editor for hundreds of clients. She owns and operates bestbookeditors.com where she helps foundling authors polish their skills. However, after being diagnosed with a dramatic brain condition in 2022, she has had to let 23 staff go, and scale back the business. BBE is still very much open, we are just fewer and can't take as much work on.
Katherine Black is the author of psychological thriller/detective/fantasy adventure novels.