So very disappointing. This would have received a solid three stars if it hadn't been for that last page. For that, I gave it my second-ever one-star rating.
Shame on you, Author.
I waited several years for this book. I read The Fourth Monkey and loved it. It works as a standalone, and for anybody wanting a good thriller, I urge you to buy it. It was fantastic. I also warn you not to bother with this one or the next.
I want to be fair to the author. The first book I read was amazing. Because of my waiting time between the one I read and this due to time commitments, I'd have said he'd overtaken Dean Koontz as my favourite author. That's why this one mattered so much. I actually cared. I mainly read indie authors as part of my work and see it as a refreshing change and a huge treat to read something mainstream, which you would expect to be of a higher quality of writing. Not so. Some of my indie clients could knock spots off this.
I couldn't wait to get into this book and held it back until I went on holiday. I'd read 104 books since the last one, and it was like coming to it new. I had to reconnect with the story and the characters—and I didn't. I was two-thirds of the way through the book and still struggling to remember who was who. Every character seemed to merge into every other.
We picked up on the ice, pretty much where the last one ended. I didn't care about the victims or the characters, and everything seemed so long-winded and drawn out. I found the book overwritten with too many eyes going wide and cocked eyebrow sentences that were empty and said nothing.
In the last third, it picked up a bit. I couldn't put The Fourth Monkey down. If it was overwritten, I didn't notice because the story was that good. It was hard to believe that these two books were written by the same person. I wouldn't go as far as to say I was madly into it, but in the last third, at least I knew which character was which. It was a reasonably enjoyable read.
And I turned the page.
…to be continued.
If that's a SPOILER, I make no apology for it. What the hell? We had a long-winded beginning, and we had some kind of middle—but where the fudge was the ending? Nothing was concluded.
For that reason, I deem this book a complete waste of time. I don't care who did it. I won't be reading the next in the series to find out-or, not find out if it's anything like this one. What a damned shame. Please, author, finish this tired series and write something new to your original standard and give them a beginning, middle and end. I'd go as far as to say series writing may not be for you and to write punchy, brilliant standalone novels. You'd regain a fan in me.
…to be continued. Nah.
Website https://www.bestbookeditors.com/
https://www.bestbookeditors.com/latest-news/
Books By Author Katherine Black  https://www.bestbookeditors.com/books-by-katherine-black/
https://www.bestbookeditors.com/what-you-get-for-your-money/
https://www.bestbookeditors.com/book-formatting-and-typeset/
https://www.bestbookeditors.com/illustrations/
https://www.bestbookeditors.com/marketing-and-promotion/
https://www.bestbookeditors.com/author-publisher-logo-design/
https://www.bestbookeditors.com/book-trailers-promo-videos/
https://www.bestbookeditors.com/author-interviews/
https://www.bestbookeditors.com/shop/
https://www.bestbookeditors.com/request-a-quote/
Facebook page
https://www.facebook.com/Best-Book-Editors-102025145430197/
Facebook Group
https://www.facebook.com/groups/625104781821119/?notif_id=1635265103733738&notif_t=groups_member_joined&ref=notif
LinkedIn Group
https://www.linkedin.com/groups/12659537/
Email
katherine@bestbookeditors.com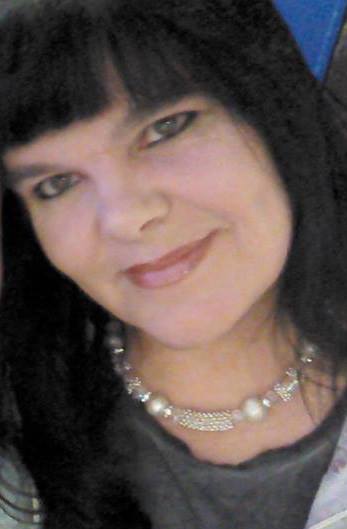 Katherine Black / Susan (Sooz) Simpson
Founder of Best Book Editors
Katherine has held almost every single job imaginable, from painting gnomes to zookeeper. She spent most of her life in the caring profession and has managed both a nursing home and a care agency. But her passion for the written language always brings her home to novel writing.
Born in Tyne-and-Wear, North-East England, she has settled in the beautiful Lake District, Cumbria, with her partner, two dogs, a cat, an iguana and a python (just don't ask her which of those six things is her favourite!).
She specialises in content creation and social media outreach, and has been a developmental editor for hundreds of clients. She owns and operates bestbookeditors.com where she helps foundling authors polish their skills. However, after being diagnosed with a dramatic brain condition in 2022, she has had to let 23 staff go, and scale back the business. BBE is still very much open, we are just fewer and can't take as much work on.
Katherine Black is the author of psychological thriller/detective/fantasy adventure novels.