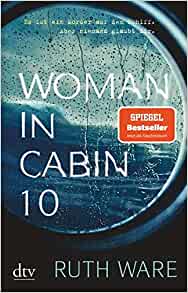 This book has received some very unkind later reviews on Amazonuk. I don't understand why.
I enjoyed it and am giving it an 8 out of 10.
Yes, the main character was obsessed with sleep deprivation, and the point was hammered home a tad as she tended towards whining, but I didn't find her unlikeable. I agree that the author described the lavish 'cliché' of the cruise boat's (too small to be a ship) decor—but if you choose to set your story on a cruiser, surely you have to describe the experience. I loved it and lived vicariously through the description—until it turned nasty, by which point I felt her claustrophobia.
I found myself taking more air into my lungs in the confined areas. Come on, that's clever writing.  I don't understand why the author would choose not to capitalise her name on the cover. Is it a humility marketing ploy? I afford Ms Ware the luxury of capitalisation. She deserves it.
What I loved about this book was the realisation of hopelessness when you are a target on a small boat/ship in the middle of the North Sea. There was no possibility of escape until the boat docked. She had to get through the night, suspecting everybody. The tension was excellent, and during the escape scenes, I felt time running out and experienced a level of stress and quickening of my reading before the engine re-started.
No Spoilers, did she make it off, or did she run out of time? The purpose of the cruise was to see the Northern Lights. I would like the Author to have made more of them. By the time we got a glimpse, we were hard in action, and it was glossed over with hardly a mention.
I'd been a prisoner in an under-sea-level cabin for three days and was still in terrible danger, but I wanted to see the sky. I recommend this book. I thought it was a cracker and does exactly what it says on the thriller-can. Loved it.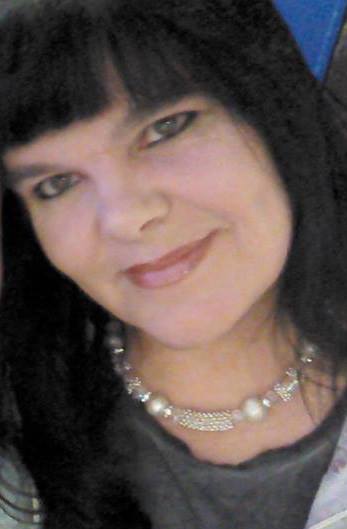 Katherine Black / Susan (Sooz) Simpson
Founder of Best Book Editors
Katherine has held almost every single job imaginable, from painting gnomes to zookeeper. She spent most of her life in the caring profession and has managed both a nursing home and a care agency. But her passion for the written language always brings her home to novel writing.
Born in Tyne-and-Wear, North-East England, she has settled in the beautiful Lake District, Cumbria, with her partner, two dogs, a cat, an iguana and a python (just don't ask her which of those six things is her favourite!).
She specialises in content creation and social media outreach, and has been a developmental editor for hundreds of clients. She owns and operates bestbookeditors.com where she helps foundling authors polish their skills. However, after being diagnosed with a dramatic brain condition in 2022, she has had to let 23 staff go, and scale back the business. BBE is still very much open, we are just fewer and can't take as much work on.
Katherine Black is the author of psychological thriller/detective/fantasy adventure novels.