Reviewed in the United Kingdom on 15 January 2022
I love a good dark thriller and Leverage certainly delivered. Black takes you on a journey of psychological manipulation on a scale you wouldn't believe. It gets as evil and dark as can be with Jennifer the antagonist of the story. I did want to slap Beth, the 'victim', a couple of times for the decisions she made, but the methods Jennifer pursued to manipulate Beth were astounding and seemed to be working a little too well! Or did they? I leave you to find out. Highly recommended for anyone with nerves of steel!
Reviewed in the United Kingdom on 15 November 2021
I thought, when I decided to read this book, that I was getting psychological suspense; you know, where the protagonist gets hounded every which way by someone packing a massive grudge but somehow it all works out? Wrong. That would have been light romance by comparison with the horror of Leverage, the book that gave me nightmares in broad daylight, that made me want to slash my own wrists to cheer myself up.

OK. In the first two chapters Beth goes speed dating, goes on an actual date and gets sexually assaulted; and that's the happy part. Author Katherine Black goes on to plumb the depths of derangement in a cycle of psychotic behaviour from an antagonist who even Dante would have a problem placing in his Inferno; and that's if Lucifer didn't batten down the hatches and bolt all the doors and windows before turning off the lights and pretending he wasn't home.

No-one gets out of this unscathed, including this reader; speaking of whom, on second thoughts the wrist thing would be too messy, and I've seen enough blood for one book. I'm off to play some Leonard Cohen instead; even he couldn't want it darker than Leverage.
Reviewed in the United Kingdom on 10 November 2021
Leverage by Katherine Black is a truly frightening book to read. By frightening, I mean – dark and very, very disturbing and not screaming and jumping behind the sofa frightening.
When Beth is sexually assaulted on a date she fights back with devastating consequences, and from that moment – that instant – her life spirals out of control.
She meets Jennifer, or White Phantom, which she prefers to be called as it is Hebrew for Jennifer and almost instantly is caught up in the young girl's life and the lies she lives by.
At times I wanted to shout at Beth to get a grip. Tell someone. Walk away. Anything. Just take back control. But this is a classic case of Stockholm Syndrome and the more deeply Beth becomes embroiled in the mess the harder it is to get out of it.
The author has written a twisted tale of how actions have consequences. And how someone's life can be so completely taken over.
Brilliant. Absolutely brilliant.
Reviewed in the United Kingdom on 1 October 2021
What can I say about Katherine Black? I've had Leverage on my TBR list for quite some time now and I have to say I wasn't disappointed. Katherine grips you from the first page and you don't want to put it down until you are finished. This has been my third book by Katherine and I'm pretty sure it won't be my last.
Reviewed in the United Kingdom on 5 June 2021
This is one of the few books I read in a day and that speaks volumes for the writing talent of this author. The story was action packed from the very start and the deceit, lies, manipulation and blackmail builds with each chapter keeping the suspense and excitement at full alert. Great characters, graphic descriptions that keep your imagination piqued and a fantastic plot with twists and turns to the very end. Brilliant and highly recommended. Look forward to reading more of Katherine's books.
Reviewed in the United Kingdom on 24 January 2021
So this is the 3rd book from this author that I've read and it has been my favourite so far. I was 100% hooked from the very first page and couldn't stop reading. An amazing read which has you emotionally involved all the way through. I cant wait to read the next one and hopefully more in the future.
One person found this helpful
Reviewed in the United Kingdom on 7 November 2020
Fantastic book, brilliant page Turner and kept me guessing all the way through
Would definitely recommend
One person found this helpful
Reviewed in the United Kingdom on 6 September 2020
Read again, great book. Love the author's style and characters.
One person found this helpful
Reviewed in the United Kingdom on 11 August 2019
This book had me hooked & I couldn't put it down, the characters were well drawn & weirdly believable, fabulous plot which twisted & turned, I kept thinking it couldn't get any worse for hapless Beth, but of course it did- much worse! A great read which left me wanting more, hope to read more about Phantom.
One person found this helpful
Reviewed in the United Kingdom on 15 June 2017
Every once in a while you read a book that stays with you long after the last page is turned, and this is one of those books. It is extremely dark. The psychopathic characters could give Hannibal Lecter a run for his money. I found it creepy and compelling at the same time and I loved the use of the author's knowledge about snakes. I don't like snakes at all and I suspect most people don't, and in this book they are used with great dramatic effect.

The plot takes the reader down a chillingly dark path of mental instability and extreme actions. The characters are credible and the main character's descent into realms of a personal hell is told in a manner that makes each step plausible. The author pulls no punches in this tale that could have come straight from the front pages. The action is fast, brutal and unpredictable, the delving into motives and personalities fascinating. The writing is excellent. On the whole, a book highly recommended to anybody who likes shocks and suspense.
One person found this helpful
Reviewed in the United States on 3 November 2021
Interesting read. The action starts almost immediately and does not relent.
What kept this from being a full 5 stars is that I felt the main character was frustratingly weak.
 I don't even like scary movies… maybe a new favorite author, though.
Reviewed in the United States on 4 June 2021
Mind games? Oi, Jennifer: more than one person is disgusted with you. Sadly, Jennifer and this story aren't leaving my head soon, either. I am not normally a fan of thrillers, psychological or otherwise, but I'm glad I broke genre love for this read. Like with a good scary movie, Leverage makes you stop and think about the smallest of details for too long. A simplistic series of mental still frames painted over a snake eating dinner gives me shivers. Honestly, I'm not minding them, this time around.

I think I've found an author in this genre I want to stalk to Jennifer levels. Might be in the name, but I doubt it. Black does well to cultivate specific POVs that drive the tension to keep the page turning absentmindedly. Forget about children being ignored in favor for a book. The laundry can keep piling up. Worth every second. Can't wait to read more of her books in the future.
Reviewed in France on 3 June 2021
Leverage was a definite page turner even if at times I was annoyed at Beth for not opening her eyes. Several times during the reading, I was actually shouting at her not to do some of the things Phantom asked, but she did them anyway. Whatever Phantom asked, Beth did, which took a little of the surprise away.
The ending was excellent which I didn't expect, and I can quite easily see this book being made into a film.
This is the second book I've read from the author and will definitely be reading more!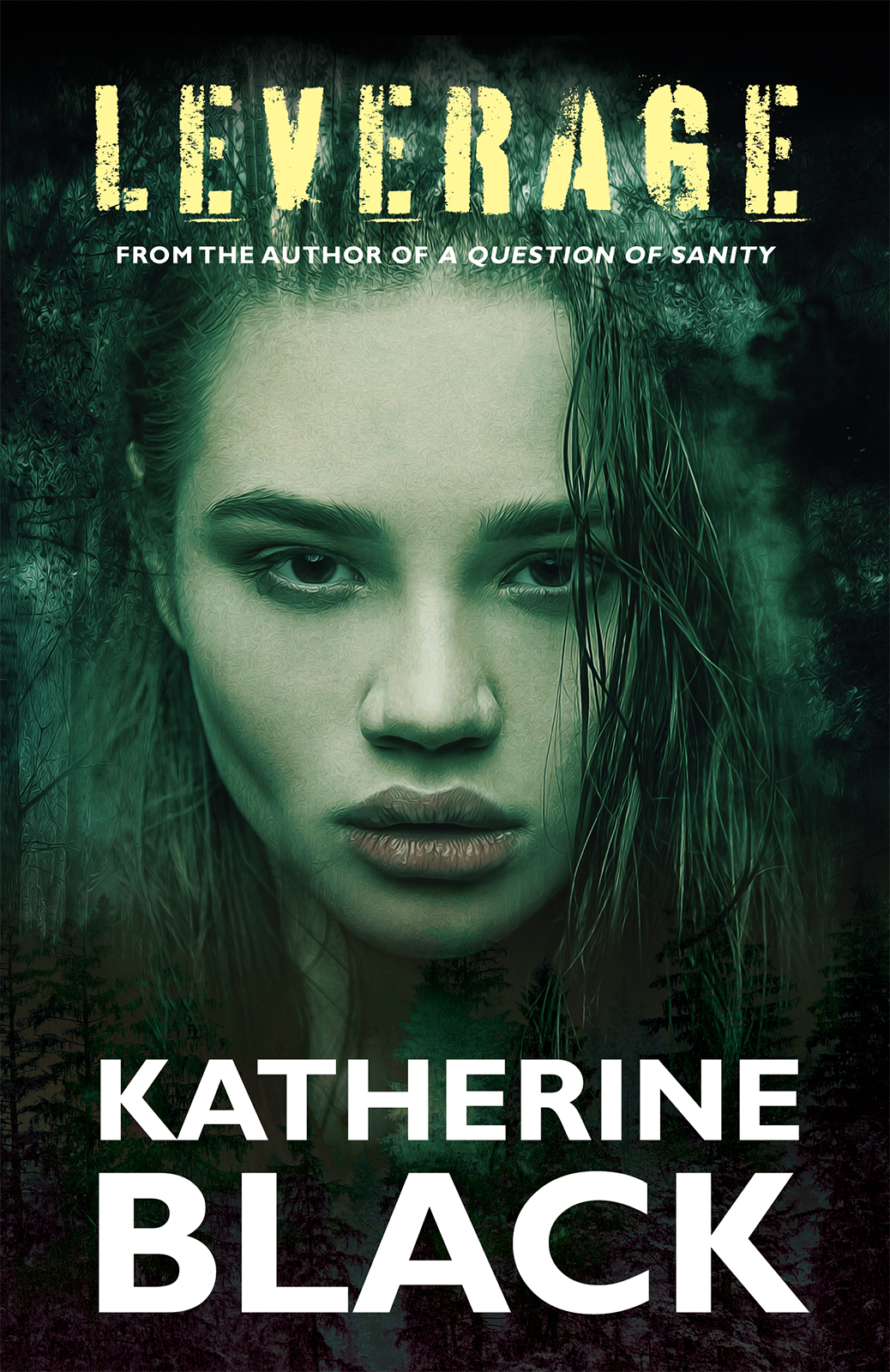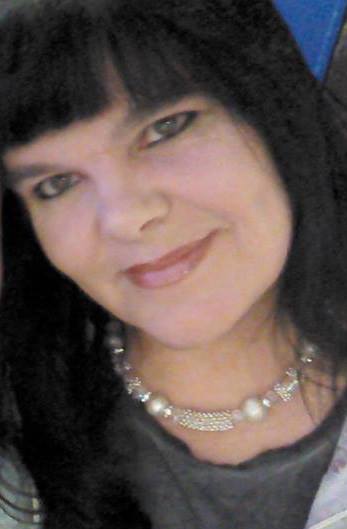 Katherine Black / Susan (Sooz) Simpson
Founder of Best Book Editors
Katherine has held almost every single job imaginable, from painting gnomes to zookeeper. She spent most of her life in the caring profession and has managed both a nursing home and a care agency. But her passion for the written language always brings her home to novel writing.
Born in Tyne-and-Wear, North-East England, she has settled in the beautiful Lake District, Cumbria, with her partner, two dogs, a cat, an iguana and a python (just don't ask her which of those six things is her favourite!).
She specialises in content creation and social media outreach, and has been a developmental editor for hundreds of clients. She owns and operates bestbookeditors.com where she helps foundling authors polish their skills. However, after being diagnosed with a dramatic brain condition in 2022, she has had to let 23 staff go, and scale back the business. BBE is still very much open, we are just fewer and can't take as much work on.
Katherine Black is the author of psychological thriller/detective/fantasy adventure novels.