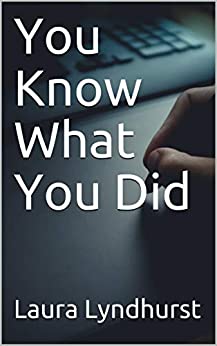 Christmas happened. Our illustrious leader Sooz burned the midnight oil in the office, and the Ghost-Write of Christmas Present duly became that of Christmas Past. She's yet to see that of Christmas-Yet-to-Come, but there's plenty of time for that.
Into the New Year, we trot. The build-up and fireworks take us into singing Auld Lang Syne through our masks in a socially distanced manner with no linked arms. Although Big Ben is the exception and removed his mask for the occasion—he's at a reasonable distance up there. Any germs he sends down will land on the Houses of Parliament. `Nuff said.
There's the New Year Honours List or the pre-honours in some cases. It's nice to see that, after his disappointment in Formula One, Lewis Hamilton got the consolation prize of a tap on the shoulder with a sword from the Prince of Wales and is now Sir Lewis. You might be World Champion for 365 days, Max, but Sir Lewis will be up there with his knighthood for a lifetime.
For the rest of us, it's downhill all the way. We're still in the Twelve Days, not time to take down the tinsel or haul the empties to the bottle bank yet. But we're in the lull, a little full and listless from all that turkey and having a doze after reading Listless in Turkey. It's an excellent time to wake up and read this week's Author showcase. Awakening is the excellent first book in The Sensorians Trilogy by Brigitte Morse-Starkenburg. But I'll keep the best for last and concentrate on the more seasonal issue of—New Year Resolutions.
Who came up with this bright idea? According to online sources, the ancient Babylonians pledged to repay debts or incur the wrath of the gods at the beginning of the year. For them, the new year began in the spring, the time of new life, increased daylight and sunshine. Doesn't that make more sense than starting the thing in the middle of winter, when it's dark, cold, usually raining and often snowing? So who decided to bring in the new year in the middle of winter? Julius flaming Caesar, that's who. It's all very well for him down south in Rome. He might have spared a thought for those of us in the northern hemisphere. No wonder the knives were out for him. The guys who did him in must have been back from a long posting to the UK.
Be that as it may, the new date stuck, and we're stuck with it. Traditionally, we give up food, drink, cigarettes, vegging out in front of the telly and everything else that makes life bearable in the middle of winter. Fighting through the wet and mud and potholes to get warm by working up a sweat with a cast of thousands at the gym before fighting our way home again for a hearty, comforting plate of—cold salad. Really?
No way. It's time for the fightback, and I'm leading it. I haven't noticed Covid making any resolutions or changing its ways. It's redoubled its efforts, and so should we, in as Covid-resistant and responsible a manner as possible. Forget the gym. Even those who don't keep fit exercise their constitutional right to get out and walk in the fresh air during the lockdown. Forget dieting. The foodstuffs, which were largely unavailable as everyone stocked up for a siege, are on the shelves again, so time to reacquaint with old friends. 'Dry January'? Forget it. If it's wet outside, it should be wet inside, and I take my duty to keep the wine and spirit industry afloat, as do my smoking friends regarding the tobacco trade. We've been giving up for two years. It's time for taking up again and making a miserable few months more bearable. We can give up again in the spring, which they did before Caesar stuck his oar in. I could visit his statue in Rome when I take my holiday in Italy later in the year—holidays are back on the menu, we hope—but probably not. I'll be busy getting stuck into wine, pizza and pasta, in that order.
Eat your heart out, Julius, wake up and smell the espresso: which brings me back to Brigitte Morse-Starkenburg's exceptional Awakening, the first of her Sensorians trilogy.
Laura Lyndhurst's 5* review of The Sensorians Trilogy
Awakening
Eliza doesn't have a bad life as she stands on the threshold of adulthood. She's on the cusp of embarking on a new romance and only has vague memories of Rick, the father who deserted her. She's in a good place with her mum Alice. So, the only negative aspect of her world is her mental health issues, which trouble her despite being treated via medication.
Turmoil ensues when she meets Zack. He's a young man on a mission to reunite Eli with her absent father and help her understand and control her unusual gift, which sets her apart from ordinary 'dullards'. Introduced to the community of Sensorians, she learns to live by their harsh code of conduct. Their laws are designed to keep them safe from mainstream society while working for social improvement. Eli is tested to the limit regarding what she wants from life, a decision complicated by her awakening feelings for Zack and his sister Zaphire.
Awakening, the first volume of Brigitte Morse-Starkenburg's The Sensorians trilogy, introduces us to Eli and the choices facing her. Her life is changed forever and in ways that she never envisaged. It's well-paced, and the introduction to new characters is nicely spaced. There's just enough action to leave us wanting more. https://www.amazon.co.uk/dp/B08BRKDQM3/
Trust
The story opens in Awakening. It continues and is further complicated in Trust, the second volume of Brigitte Morse-Starkenburg's The Sensorians trilogy.
Eli is part of the Sensorian community. She struggles with the harsh discipline imposed by Zack's training. He's a character I could strangle. If I was in Eli's place, I'd have inflicted violence on him and moved back to live in the ordinary community—and there'd be no more story. Eli buckles down and suppresses her rebellious streak, although matters are complicated. She meets her absentee father, the charismatic Rick, and she's torn between a life with him or with the Sensorian community. And the triangle of attraction existing between Eli, Zaphire and Zack is growing stronger.
Information about the relationships between the characters and the Sensorian community is given to keep you on the edge of your seat. They want to fix the world, but it's a good idea to heal yourself first, and the cracks in the power hierarchy of the group are widening.
Check out the third volume to race against time to the gripping conclusion. https://www.amazon.co.uk/dp/B08P92KDK7/
Resolve
The plot thickens, as do the counter-plots, which come thick and fast. Eli staggers, shaken from her experience with Rick, to whom nothing is sacred. Sacrifices made in the cause of his mission bring problems. The cracks in the leadership structure of the Sensorians widen, and loyalties are tested in the mission to rescue Alice. The Russians are involved in the complex situation, and all hell breaks loose.
The final volume of Brigitte Morse-Starkenburg's The Sensorians trilogy ramps up the excitement to the max before resolving matters, including the questionable methods of the Sensorians. Special powers, spies, swashbuckling action and sexual attraction play a part in this adventure aimed at young adults. However, it's equally exciting for the older reader. The possibility for a spin-off book in the future is open. Highly recommended. https://www.amazon.co.uk/dp/B09FCQ5WJQ/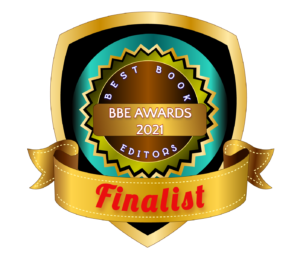 You can check out Brigitte's book trailer here. https://youtu.be/uiQ-SAy5O1Q
We have loved working with Brigitte and producing her book trailer for her. She has a taken out a  Marketing for Life package for the Sensorians Trilogy and we look forward to promoting her work for year's to come.  Excellent books, excellent storylines and excellent branding. We wish her every sucess in the future.
Website
https://www.bestbookeditors.com/
https://www.bestbookeditors.com/latest-news/
https://www.bestbookeditors.com/books-by-katherine-black/
https://www.bestbookeditors.com/what-you-get-for-your-money/
https://www.bestbookeditors.com/book-formatting-and-typeset/
https://www.bestbookeditors.com/book-cover-design/
https://www.bestbookeditors.com/illustrations/
https://www.bestbookeditors.com/marketing-and-promotion/
https://www.bestbookeditors.com/author-publisher-logo-design/
https://www.bestbookeditors.com/book-trailers-promo-videos/
https://www.bestbookeditors.com/author-interviews/
https://www.bestbookeditors.com/shop/
https://www.bestbookeditors.com/request-a-quote/
Facebook page
https://www.facebook.com/Best-Book-Editors-102025145430197/
Facebook Group
https://www.facebook.com/groups/625104781821119/?notif_id=1635265103733738&notif_t=groups_member_joined&ref=notif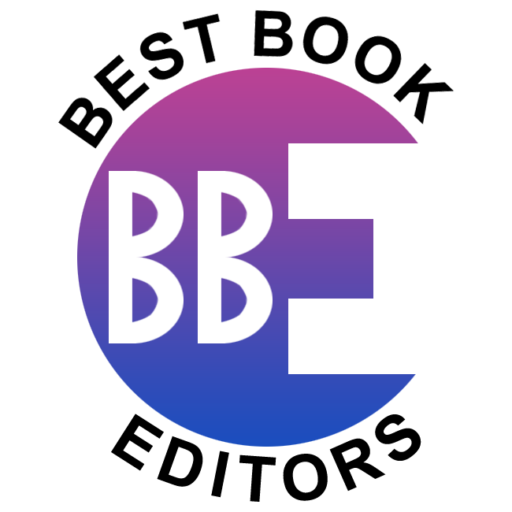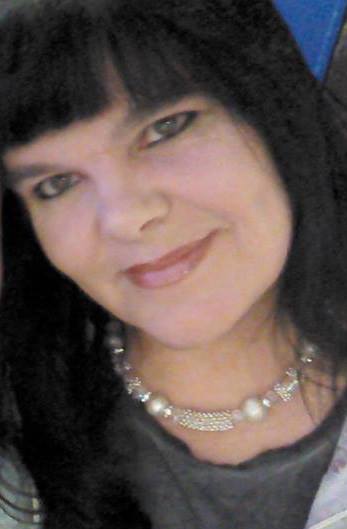 Katherine Black / Susan (Sooz) Simpson
Founder of Best Book Editors
Katherine has held almost every single job imaginable, from painting gnomes to zookeeper. She spent most of her life in the caring profession and has managed both a nursing home and a care agency. But her passion for the written language always brings her home to novel writing.
Born in Tyne-and-Wear, North-East England, she has settled in the beautiful Lake District, Cumbria, with her partner, two dogs, a cat, an iguana and a python (just don't ask her which of those six things is her favourite!).
She specialises in content creation and social media outreach, and has been a developmental editor for hundreds of clients. She owns and operates bestbookeditors.com where she helps foundling authors polish their skills. However, after being diagnosed with a dramatic brain condition in 2022, she has had to let 23 staff go, and scale back the business. BBE is still very much open, we are just fewer and can't take as much work on.
Katherine Black is the author of psychological thriller/detective/fantasy adventure novels.