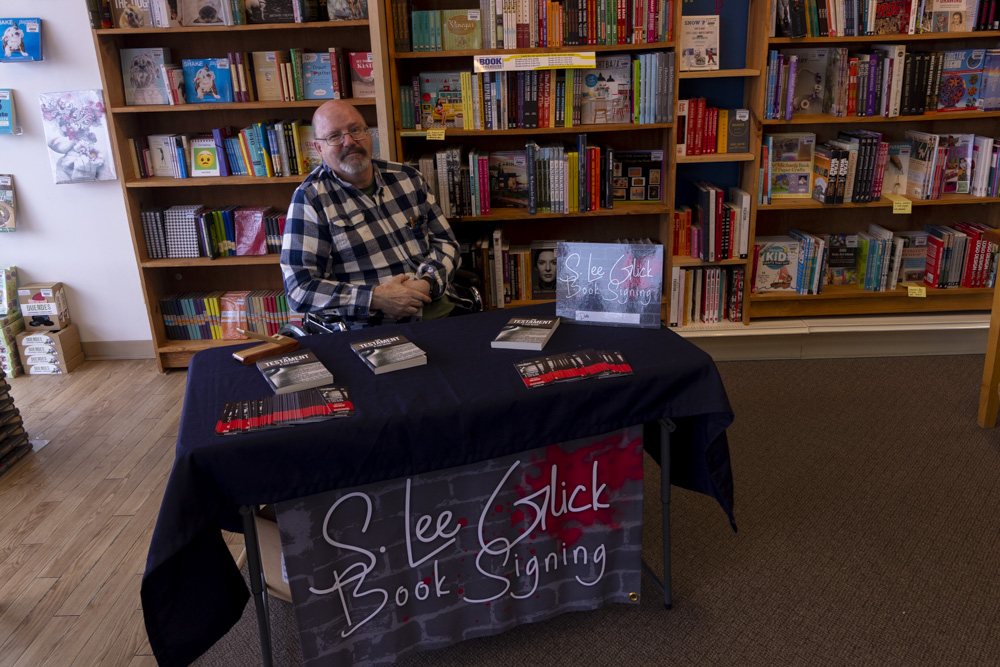 We would like to introduce ….S Lee Glick, Author of. Six Haunting Tales. The Testament and his new release There's Something Wrong with Joey.
BBE: Welcome. Let's get to know you first before we talk about your books. While my team alter the bright lights to shine—just so, tighten the thumbscrews and hook up the polygraph; why don't you start at the beginning and tell us about your early life and upbringing?
Author Name: S Lee Glick.
I grew up on a cattle farm with my parents and one older sister Jonnie Marie. I used that name in my latest book, There's Something Wrong with Joey
My mother was a real estate broker, and my father worked for the government from the beginning of World War Two until he retired. I'm not the only one exploring our creative side, as My sister grew up to be an artist. Dad farmed most of his life, so I have soil running through my blood. I never had a lot of material things growing up, but I never thought of us as poor. I went to a catholic grade school, so my daily wardrobe was a school uniform—It was pretty easy, I guess. This uniform plays into my two novels. Some things leave a lasting scar, right?
BBE: Where are you from, and where do you live now?
Author Name: S Lee Glick.
Growing up, our farm was close to a small town called Rock Falls, Illinois. It was an average childhood, living through the crazy '70s.  
Long story short, we moved to southern Wisconsin six years ago. I'd say that I got too big in the britches and pulled my wife into a move that put us a spitting distance from Minnesota. We have two children. Our son Matthew lives close to Chicago, Illinois. He's a tattoo artist. Our daughter lives in the resort community of the Wiscon Dells. Uprooting was a good move for us because it allows us to visit and be visited by our children regularly.
BBE: how did you perform at school, top of the class or the child they said would never amount to anything as long as he had a hole in his—inkwell?
Author Name: S Lee Glick.
I don't believe I sat firmly in either camp. I spent my junior and senior years working on my parent's farm and had a job as a bagger at the grocery store. Like most kids, every Friday and Saturday night was spent in a beer induced haze. I used my father's f150 truck, and kept a 12 pack of beer hidden in the springs of the back seat. They were good times for sure. I passed all of my exams, but my report card was inscribed with Capable of much more. It wasn't until I was older that I wanted to do more with my life. I'm a type-A personality. I wish I had applied myself more when learning was free.
BBE:  Where are you now? Tell us a bit about your life, work and family?
Author Name: S Lee Glick.
I suffered a Stroke on May 29th 2016. That's the last day I ever drove a car. The last time I worked or walked unassisted. Every day I live in the hope of better times ahead. I was never crooked, but I would work in the grey area if I could—life isn't about black and white. There are always those shades of grey where most of us sit. I have a good life, and when I was working, I made good money. I managed a retail business that had 25,000,000 in revenue per year. But as it came in, I spent money like a drunken sailor.
BBE: Where do you go when the world gets scary?
Author Name: S Lee Glick.
I have no choice. Before my stroke I loved to sit at a bar and be part of that scene. These days, I bury myself at the keyboard.
BBE: Which five people, alive or dead, would you invite to a dinner party?
Author Name: S Lee Glick.
I am a huge fan of Stephen King, Mark Edwards, Katherine Black, Dean Koontz and Volodymyr Zelenskyy. And I'd like to bring my father back to show him I am doing okay.
BBE:  What is your method for writing?
Author Name: S LeeGlick.
Get an idea.
Write the first three chapters.
Write three chapters by the close of every day.
I set myself rules—but rules are made to be broken, and they are all prone to change on a whim depending on my mood that day. The island scene in The Testament is a perfect example of an idea coming to fruition and then evolving.
BBE: Favourite food, drink, pet, film and book?
Author Name: S Lee Glick.
A juicy hamburger. An ice-cold Leinenkugle wheat beer. My wife bought a dapple colored Dachshund. I just love him. Movie. Thank you for asking, Secret Window with Jonnie Depp. Book Stephen King's Pet Cemetery or Christine. Both are so good
BBE: What makes you different?
Author Name: S Lee Glick.
 I could give you the pile of monkey dung and say we all are. I have a library dedicated to horror books. I read that genre daily. I write in the genre daily, and when I'm in bed, I listen to podcasts about the genre. Aaron Mankee is my favorite.
BBE: And how did you come to writing?
Author Name: S Lee Glick.
I had my stroke when I was 57. I was taking college classes at that time and trying to further my education and work status. I was within a few months of obtaining that worked-so-hard-for higher degree. Life was good, I was taking my electives, and the classes I chose were in creative writing. I was pretty good at that. My life revolved around my business, and I found I enjoyed writing stories that took me out of my world, and didn't have a business angle to them.
Life is a stressor, and we can get so immersed in putting food on the table and serving our careers. I try to find the good and bad in everything—and trust me, the stroke was bad. However, until I had the damn thing, I must say that I had only ever read five books for pleasure. I told myself I was too busy.
After the stroke, I was sent to a rehab facility. Ugh! Two of the CNAs were talking about books with me. They were both Stephen King fans, so I ordered my first books from my little rehab center room. Get a box of Kleenex ready.  I will be forever grateful  to the people that helped me get my life back. Their names are Kylee and Elijah. They were kind to me and they  saved my life. I still keep in touch with them.
BBE: What are your influences and your writing ethos?
Author Name: S Lee Glick.
Stephen King. He is more than horror. He is exceptional when it comes to writing.
In my writing I want to take the mundane, what we see as common, and inject the uncommon and creepy into it.I want the reader to see what I am seeing in every scene. That's what I hope my writing brings to readers. The reader should hear that sound and smell that smell—and whats that over there in that shadow?
BBE:  How far have you come, and where are you going with your writing?
Author Name: S Lee Glick.
For my age I should have , could have, twenty or thirty books out there. But, alas, all I have is three.
I love writing horror. I think I am okay at it. I want to  get better. Part of that is so my readers will truly enjoy my work. The other is that I had to quit work and this validates that I am still here. I hope in ten years I'll have fiteen books for people to choose from and that my name is mentioned with the likes of King and Koontz. You gotta dream, RIGHT?
BBE:  Ready—Set—Go. Tell us about your books in order of publication?
Author Name: S Lee Glick.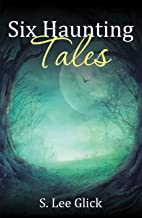 Six Haunting Tales: While I was an inmate at the rehab center. I scribbled in a note book. This is where much of the book came from. I wasn't charged much to publish this book. The publisher gave me no feed back at all. But they convinced me that to introduce myself to readers I needed to have reviews on this book—it cost me. Sadly, I fell for the hard line. Once I got done crying and bitching, I set myself straight and gave myself a good talking to. I had two choices.
To never touch the keyboard again.
Get a writing coach. I did and my second book was a better product.The frustration about six haunting tales was that nobody told me anything before the book was printed. In retrospect, I learned to get my books edited and get a writing coach. For a fee those services are available.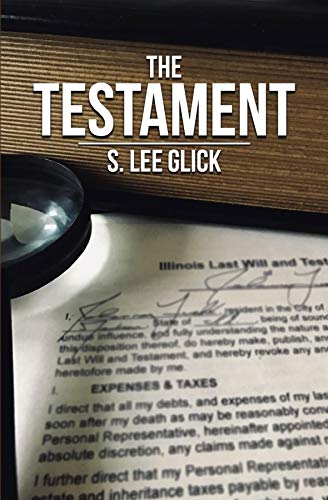 The Testament is an 82,000 word novel.
The concept for this book was born from a discussion with my son about book I was given.
Originally it was my grandfather's and had dropped down the generations.
It was well written and edited well.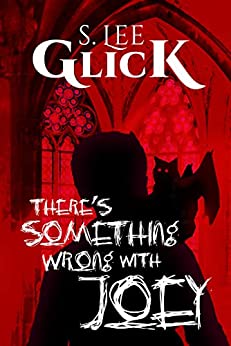 There's Something Wrong with Joey. Joey was one of my characters in The Testament. While I was writing it, I asked my coach her feelings. And she suggested I moved the focus to of the book to Joey? Voila, my third book was born, with Joey taking a leading role.
BBE:  Which is the favourite of your books?
Author Name: S Lee Glick.
During the months it took to write Joey, I felt that The Testament was a better product. But now, I will go with Joey. I smile at many lines that I have written. So, yes, There's Something Wrong with Joey.
My life blends into each of my books. If you know me, or knew me back then, you'll recognise some of my major life dramas.
BBE: And your favourite character, how did they come about? What do you like or dislike about them?
Author Name: S Lee Glick.
I love Simon Luchk. He is me, I am him. Simon was so easy to write, the words flowed because I know everything detail and him. Simon can be a sneaky bastard, like I said, I can work very comfortably in the grey area. But mostly he's a stand-up guy.
BBE: Tell us about your writing achievements and about things that haven't worked so well for you?
Author Name: S Lee Glick.
Sadly, to date I have no writing honors. However I believe I'm in the running for a couple of award nominations later this year for Best Book Cover, Best Book Trailer and Best Book.
BBE: What are you working on?
Author Name: S Lee Glick.
Nuro verse is the early working title of my next book, I think? It's some mad science stuff.
The Lottery is next. End of the world shit.
Home Security. A haunting tale of the betrayal of your safe place.
I have 15,000 words to 43,000 words on these titles. I like the realism slant and all of these storylines are possible—it could happen to you. But in line with 'my brand,' they still sit in the horror genre.
BBE: Where do you see yourself in five years? 
Author Name: S Lee Glick.
Right back here answereing questions for you! Hopefully using a new computer and looking at a lake.
BBE: Which is your favourite cover? How did you come up with it, and did you do it yourself?
Author Name: S Lee Glick.
The cover for Joey is my favorite by far. Best Book Editers did the cover. I had an idea and they brought it to life.
BBE: How do you market and promote your work?
Author Name: S Lee Glick.
I have done three book signings. And, I was lucky enough to be invited to speak at a mystery book store. I've had a write-up in three newspapers. BBE's Media Pack helped with that. I am writing aother book about a haunting at a popular bar where my daughter works. When I get it done, I will be having my book launch there with a themed event. And, a drink tied to the bar. Here's to The Showboat Saloon.
BBE: Tips for other writers?
Author Name: S Lee Glick.
Do what you know and love.
We build our fanbase one book at a time. One reader at a time.
BBE: What will your epitaph say?
Author Name: S Lee Glick.
He found his passion late in life.
BBE:  Anything we haven't covered? Write your own question and use the last one to say anything you'd like to say to the reader.
Author Name: S Lee Glick.
To my friend, the reader. If you like a book or an author, talk about it. Please pass the word onto your friends. My life is a very solumn one. A kind word goes a long way.  
BBE:  Thank you for taking our interview. We hope you've enjoyed it. Best Book Editors wish you every success with your career, with life and with you.Thank you!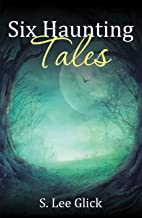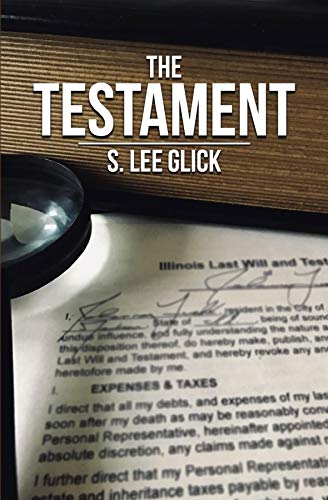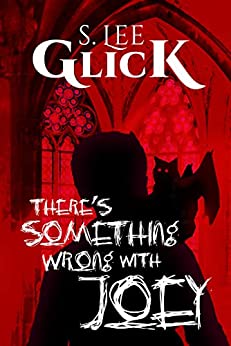 BBE Review https://www.bestbookeditors.com/book-reviews/review-of-theres-something-wrong-with-joey-by-s-lee-glick/
Staff Review https://www.bestbookeditors.com/book-reviews/review-of-theres-something-wrong-with-joey-by-s-lee-glick-from-staff-reviewer-laura-lyndhurst/
The Testament https://www.bestbookeditors.com/book-reviews/review-of-theres-something-wrong-with-joey-by-stephen-glick/
Press /Media Pack https://www.bestbookeditors.com/uncategorized/press-release-for-s-lee-glick/ 
Amazon book links
Joey https://www.amazon.co.uk/dp/B09XBRF5RB/ref
The Testament https://www.amazon.co.uk/dp/B08377BLQ1/ref
6 Haunting Tales  https://www.amazon.co.uk/dp/B079KHZ7LP/ref 
Book Trailer
Joey https://youtu.be/TJU5alXpzlQ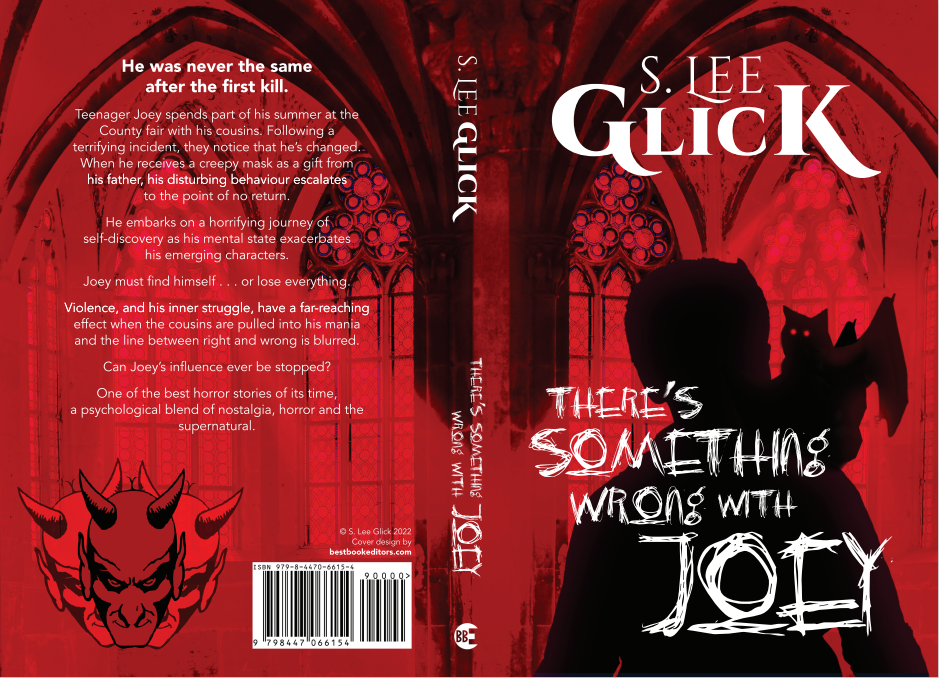 Website
https://www.bestbookeditors.com/
https://www.bestbookeditors.com/latest-news/
https://www.bestbookeditors.com/books-by-katherine-black/
https://www.bestbookeditors.com/what-you-get-for-your-money/
https://www.bestbookeditors.com/book-formatting-and-typeset/
https://www.bestbookeditors.com/book-cover-design/
https://www.bestbookeditors.com/illustrations/
https://www.bestbookeditors.com/marketing-and-promotion/
https://www.bestbookeditors.com/author-publisher-logo-design/
https://www.bestbookeditors.com/book-trailers-promo-videos/
https://www.bestbookeditors.com/author-interviews/
https://www.bestbookeditors.com/shop/
https://www.bestbookeditors.com/request-a-quote/
Facebook page
https://www.facebook.com/Best-Book-Editors-102025145430197/
Facebook Group
https://www.facebook.com/groups/625104781821119/?notif_id=1635265103733738&notif_t=groups_member_joined&ref=notif
Email
katherine@bestbookeditors.com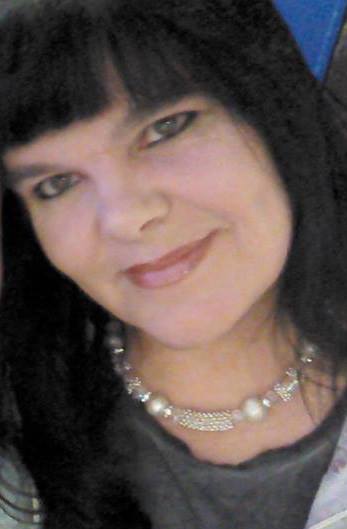 Katherine Black / Susan (Sooz) Simpson
Founder of Best Book Editors
Katherine has held almost every single job imaginable, from painting gnomes to zookeeper. She spent most of her life in the caring profession and has managed both a nursing home and a care agency. But her passion for the written language always brings her home to novel writing.
Born in Tyne-and-Wear, North-East England, she has settled in the beautiful Lake District, Cumbria, with her partner, two dogs, a cat, an iguana and a python (just don't ask her which of those six things is her favourite!).
She specialises in content creation and social media outreach, and has been a developmental editor for hundreds of clients. She owns and operates bestbookeditors.com where she helps foundling authors polish their skills. However, after being diagnosed with a dramatic brain condition in 2022, she has had to let 23 staff go, and scale back the business. BBE is still very much open, we are just fewer and can't take as much work on.
Katherine Black is the author of psychological thriller/detective/fantasy adventure novels.