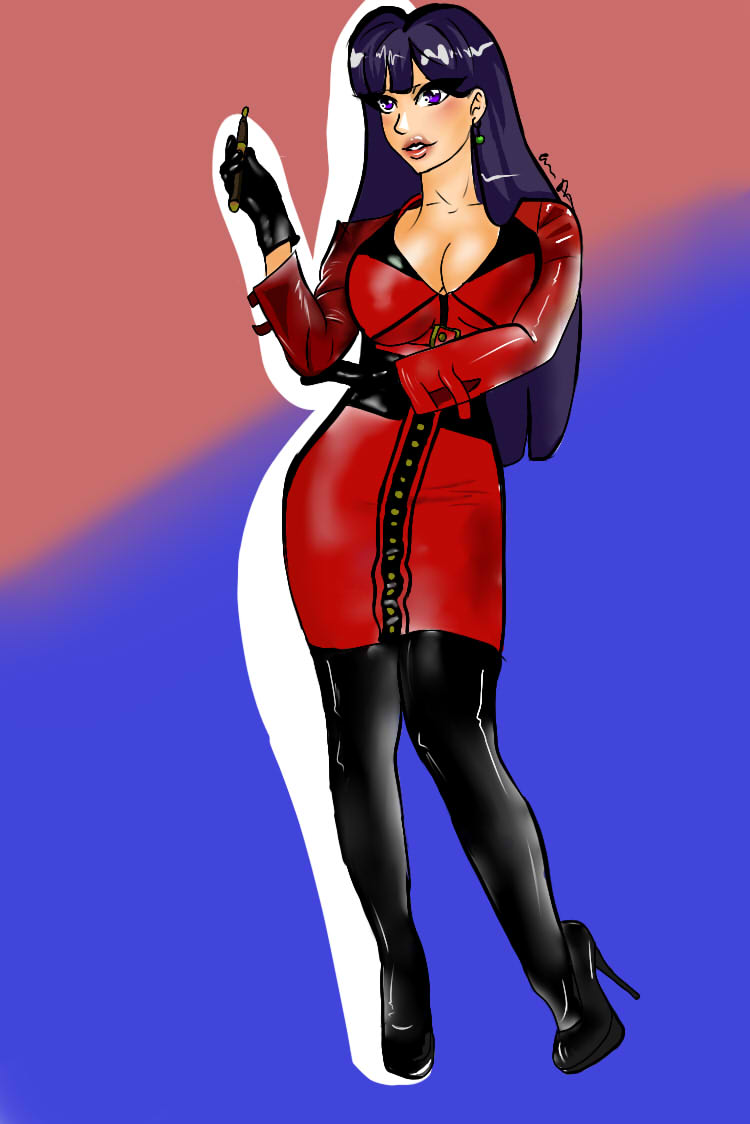 Interviews, scary or what? I'm talking job interviews, and I've had enough of them in my life, though you're lucky if you can land one these days.
The application forms you have to fill in are terrifying. The travelling life I led before settling into older age makes form-filling a nightmare. How can I remember where I've been for the last God-knows how many years? And they want your employment history down to the month and day without any gaps.
Okay, I've kept a record, but it's still hell filling in the form, which never has enough room for my life story—hey, I write novels. What do they expect?
Deciding which parts I put on the cover page is horrendous. It's the bit to make potential employers read what an interesting person I am—and a great employee I'd make. I rarely got it right, hence no interview for me—thanks but no thanks. I wonder how Boris Johnson will fare next time he applies for a job in Macdonalds. Does he have, will bring my own booze, or  always up for a good party, emblazoned across the top of his CV?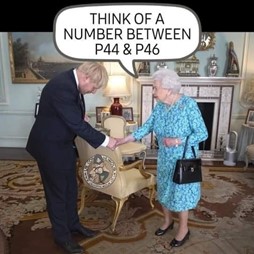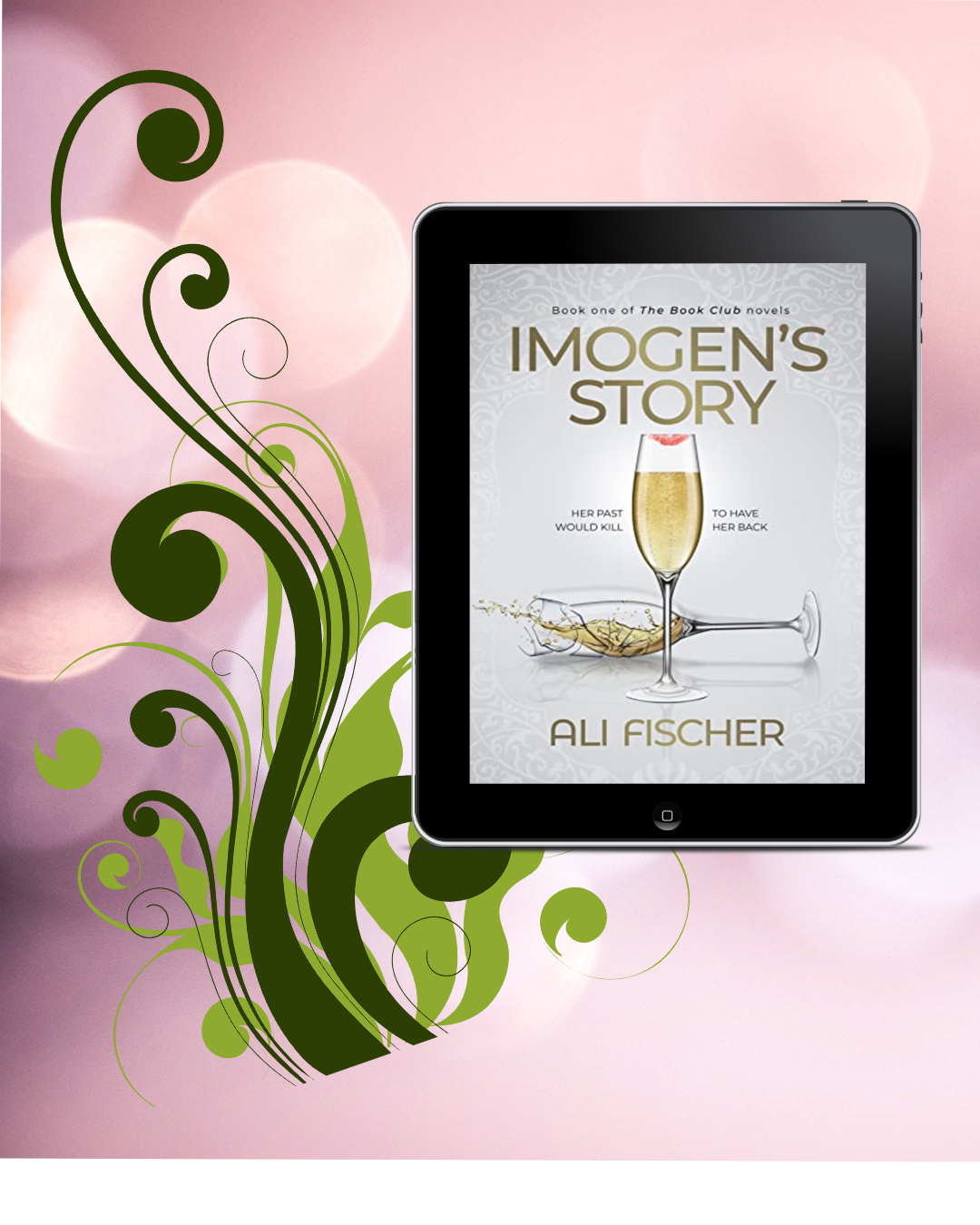 I was rooting for the heroine of Ali Fischer's corporate romance Imogen's Story, which I've just had the pleasure of reading. The story sets out on a high because she lands the dream job on page one of the book, and it sees her into a new life. We'll have more of Imogen and her creator Ali later.
To another type of interview, first, I'd like to mention the Author Interview offered by Best Book Editors. I filled in the form, and it's a dream compared to job applications—this one's fun! I loved doing the interview and enjoyed the quirky aspect of the questions. They are geared towards reader interest, and you have the option to answer them or change them to something more personal to you and your writing. There's an invitation to add photos, links, book information and reviews, anything that will engage the reader and showcase you and your books.
This is an excellent tool for your marketing campaigns. You have a lot of scope for your £30—a competitive price for the coverage you get—so I packed mine full of information before returning it to BBE to add to their website. You can read it here and order your own here. Not only that, included in the price, BBE market it for you extensively on social media. You can't say fairer than that.
It's worth having an Author Interview. We always say you can't have too many 'tools' in your marketing toolbox to keep your approach fresh.
Putting your books on social media with a plea for sales doesn't engage the potential reader. When people can talk to the author, they are more likely to take an interest in your books. When you engage, the people see you and interact with you like when starting a job. They get to know you and so come to like you. It's the same principle with marketing your books.
The analogy with authors is to get yourself known and get the result you want. I got the work I now do for BBE through chatty interaction with Sooz on Facebook. My book sales and reads have increased through that interaction. I now write the blog for the company, help with the FB group, and know more people. Give it some thought.
But for people like Imogen, who've already got the gig, a new life awaits. Find out more about this excellent book in Ali's showcase below.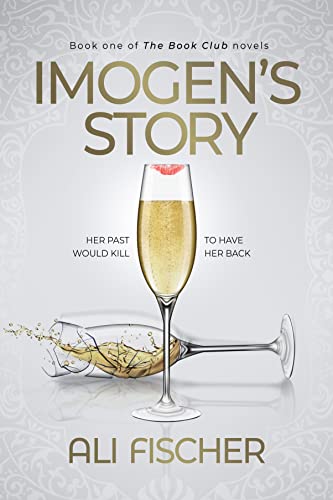 Review of Imogen's Story – Ali Fischer
Fleeing an abusive relationship, Imogen escapes London to a new life and job in Oundle. The scenery is picturesque— but the best view for miles is Cameron Black, a partner in Spencer & Black Associates and the hot heartthrob at her new office.
Imogen makes friends with the female staff members and joins their book club. It's an excuse to get to the pub and make girl talk loosely-based around light literature.
Executive Cameron has designs on Imogen and vice-versa, and with love in the air, the other bookclub members review male prospects of their own, Sarah, Jess and even Lucy, though her new squeeze Paul takes his time meeting her friends.
Everything would be perfect—if it wasn't for Mark, Imogen's obsessive and controlling ex, who refuses to accept their relationship is over and is determined to reclaim her—with or without her consent.
The book moves towards a climax as it hots up between Imogen and Cameron.
But things take a sinister turn.
This book is a great hybrid thriller/corporate romance.
Can real love win through? Romance with a dark side from Ali Fischer.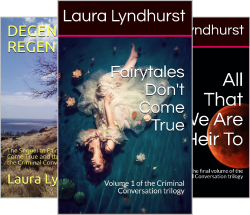 Thanks for another great blog Laura.
And back to Sooz.
We've helped Ali Fischer with her publishing and marketing. First BBE did her editing. We put her book out to one of our four sub-editors to process the first edit.  And Sooz did the second and third edits. Every commission BBE takes gets three edits from at least two editors. We did the typesetting to industry standard for ebook and  paperback.
Then we got to the fun bits. We created  the book trailer for Imogen's story, which you can see here.  
Ali also had our Marketing for Life package. Which consists of an intial three-phase marketing launch and then ongoing marketing, promotion and brand awareness for the life of the book.
We made a couple of posters to put in her video, so we gave her those to use in her advertising as well. Like we said above, the more tools you have, the more you can mix your marketing up so that readers don't get blind to it. you should be putting something on socal media every day and that means new and inventive things to give your potential buyers something new to see.
This is something that I'm finding with the BBE marketing on our FB group, whenever we post a new thread, I always add one of our illustrations. As you can see from the  illustrations page here, we have 119 images to add to our posts, but they soon get stale and I don't like using the same ones too often.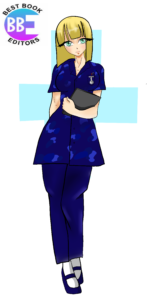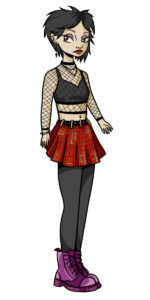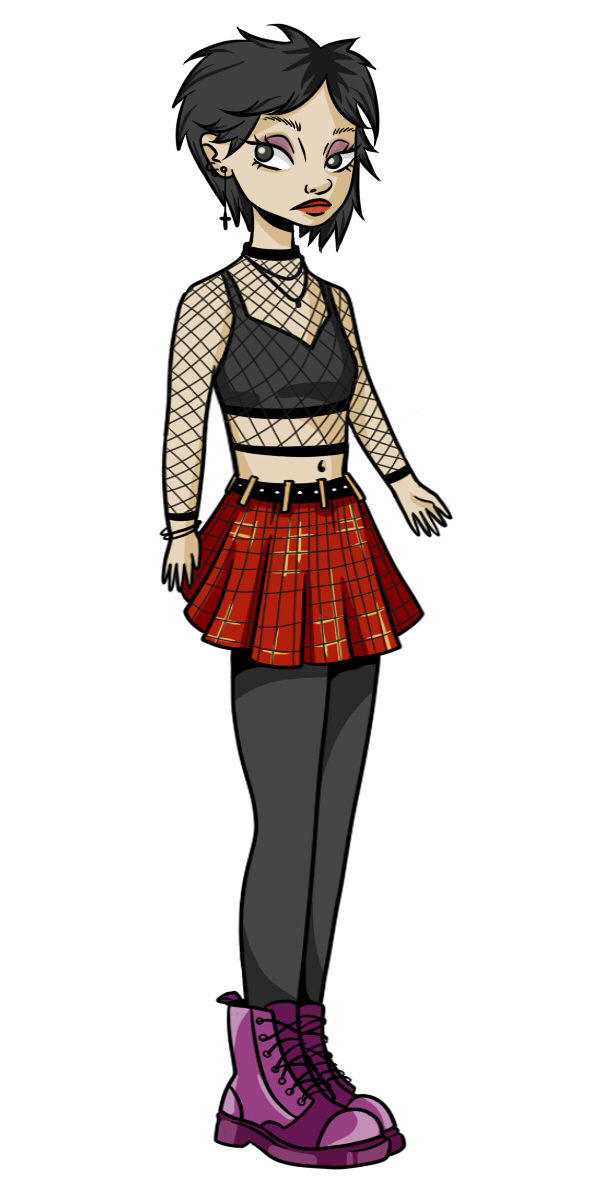 I commissioned a new character this week, my own Beth, the nurse from Leverage, and I have Jennifer from the same book. I use them often in my marketing. It's great seeing your characters jumping out of your head and onto a screen. Because I wanted them to advertise the illustration service, rather than my book, I used two of our artists to showcase their different styles.  Christina did Beth, and our lead designer Jay created Jennifer for me. I love them both and the girls will be appearing in my next Leverage book trailer.
And on a personal note Summer's Coming! Yay. Trevalion my iguana is coming out of his winter slump. Another week or two and he'll be letting himself out of the dogflap and sitting outside on his log-gym by the kitchen window.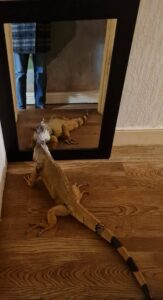 Isn't he lovely?
And that's all folks! See you next week.
Website
https://www.bestbookeditors.com/
https://www.bestbookeditors.com/latest-news/
https://www.bestbookeditors.com/books-by-katherine-black/
https://www.bestbookeditors.com/what-you-get-for-your-money/
https://www.bestbookeditors.com/book-formatting-and-typeset/
https://www.bestbookeditors.com/book-cover-design/
https://www.bestbookeditors.com/illustrations/
https://www.bestbookeditors.com/marketing-and-promotion/
https://www.bestbookeditors.com/author-publisher-logo-design/
https://www.bestbookeditors.com/book-trailers-promo-videos/
https://www.bestbookeditors.com/author-interviews/
https://www.bestbookeditors.com/shop/
https://www.bestbookeditors.com/request-a-quote/
Facebook page
https://www.facebook.com/Best-Book-Editors-102025145430197/
Facebook Group
https://www.facebook.com/groups/625104781821119/?notif_id=1635265103733738&notif_t=groups_member_joined&ref=notif
Email
katherine@bestbookeditors.com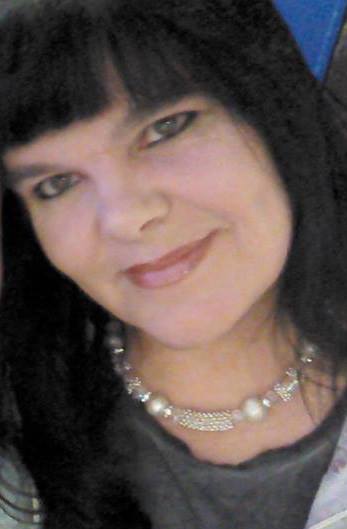 Katherine Black / Susan (Sooz) Simpson
Founder of Best Book Editors
Katherine has held almost every single job imaginable, from painting gnomes to zookeeper. She spent most of her life in the caring profession and has managed both a nursing home and a care agency. But her passion for the written language always brings her home to novel writing.
Born in Tyne-and-Wear, North-East England, she has settled in the beautiful Lake District, Cumbria, with her partner, two dogs, a cat, an iguana and a python (just don't ask her which of those six things is her favourite!).
She specialises in content creation and social media outreach, and has been a developmental editor for hundreds of clients. She owns and operates bestbookeditors.com where she helps foundling authors polish their skills. However, after being diagnosed with a dramatic brain condition in 2022, she has had to let 23 staff go, and scale back the business. BBE is still very much open, we are just fewer and can't take as much work on.
Katherine Black is the author of psychological thriller/detective/fantasy adventure novels.