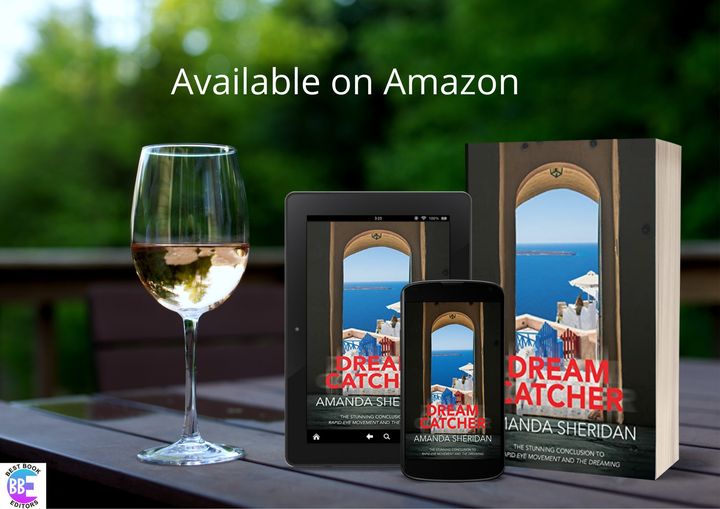 Dreams are fascinating and come in several forms, touched on by author Amanda Sheridan in her excellent trilogy. Her books are Rapid Eye Movement, The Dreaming and her just-released novel Dream Catcher. But bear with me, and I'll get back to Amanda.
We have no control over our sleeping dreams. They often don't make sense and are forgotten when we wake. Then there are the waking ones, where we dream about being a famous author, athlete, or actor. We can control these if we choose to. For most of us, however, the dreams don't come true, which is why I take them with a pinch of salt. Yes, I've daydreamed about being a famous author, but I'm not kidding myself that it will happen.
The best dreams are those we don't realise we've had. This happened to me recently. I have a good relationship with Sooz Simpson, notwithstanding the banter in these blogs. I respect her thirty years of experience in the business, so when she speaks, I tend to listen, as in when she read You Know What You Did. She came straight to the point. 'It's a great book, but the cover's not selling it. I've made you a new one.' Whatever you say, Sooz.
She emailed me not one but three possible covers, two of which I loved. My favourite—which Sooz and her designer liked best too—now graces the book, which has improved massively in sales and KU page reads ever since.
Sooz went on to read the first two books of my Criminal Conversation trilogy, loved them, and came up with a set of covers that dreams are made of. The third needs a tweak, The hair colour is wrong, and the man doesn't fit my character. Sooz hadn't read the book at the time of design, but she didn't bat an eyelid and said, 'Okay, no problem. We'll change it.'
I love the other two covers, and all three covers will grace the books in the future.
It feels all the better because I've had a nightmare with covers for Fairytales. Amazon wouldn't advertise it. So I did my own—it's not great, but it'll do— replacement which is fine, but to my knowledge, two other authors have used it since.
But now, without expecting it, I have exclusive bespoke book covers which put the story right in their respective genres. My humble books can take their place and stand tall alongside their peers.
And that, my friends, is a dream made possible by the dream team of Sooz Simpson & Co. Obviously, Sooz won't give you the hard sell she gave me—she'll wait for you to approach her, but when you do, she'll go all out to ensure you get what you want. She has confidence in her work—she told me that if I didn't like my covers, she'd keep them for herself and write books to fit them. Dream on, Sooz, I'd like to have seen that, but I want those covers so we'll never know what might have been.
And talking about nightmares turning into dreams brings me back to Amanda Sheridan. Her trilogy of dreams coming true, turning to nightmares, and vice-versa. Amanda's books have some dreamy and eye-catching cover images, courtesy of BBE as well as mine.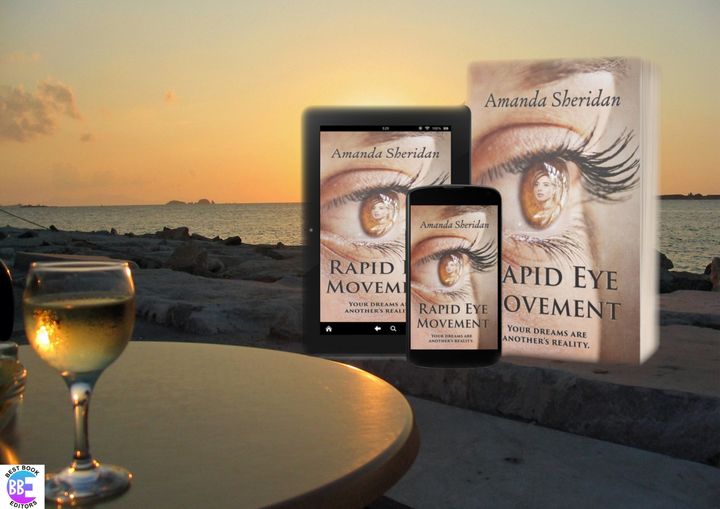 Review of Rapid Eye Movement – Amanda Sheridan (5*)
Jennifer is living the dream. She's relocated to Cyprus, one of her favourite places in the world, set up a thriving design business, and met the man of her dreams. Ilan is an Israeli businessman of movie-star good looks who's equally smitten with Jennifer. The only niggle on the edge of this dream is that Ilan is evasive about what his business consists of.
They are forced to flee after a car crash, and a knock on the head puts Jennifer in hospital. It isn't an accident
In Yorkshire, England, Lucy is living her own dream. She's found the right property in the perfect location to renovate with her builder husband, Charlie.
However, she dreams of living a different life when she's sleeping. In her sleep, she's this Jennifer woman and is having a once removed, no-holds-barred physical relationship with a man of movie-star good looks.
Jennifer is discharged from the hospital. In her sleep, she's living a different life and having a no-holds-barred physical relationship with a builder–but only through the eyes of Lucy.
I haven't read this concept before. Amanda Sheridan has developed an interesting and novel idea. It was well-written and held my interest throughout, though I hated how it ended. I can't say more without giving the end away, so I'll live with it and let readers find out themselves. The characters and their situations were well-drawn. I engaged with them, which is why I didn't like the ending. There's a sequel to come, and I'll be there to read it. I can't think of any reason for not giving this five stars, so that's it. Five stars and a strong recommendation.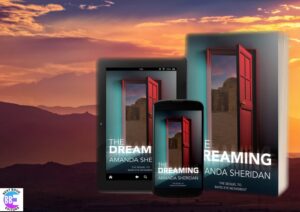 Review of The Dreaming- Amanda Sheridan (5*)
Time has moved on since the events in Rapid Eye Movement. Jennifer and Ilan are happily settled in Israel. Or they were until Ilan was recalled for active service, where things aren't going as planned. Jennifer is pulled in to use her unique gift to help resolve the situation. For better or worse, she puts her skills to use With the Mossad—and her boss Saul Mueller isn't slow to capitalise on the opportunity.
I preferred this sequel to Rapid Eye Movement, but only because I didn't like the ending, which was a personal preference and in no way a criticism of the considerable story-telling skills of author Amanda Sheridan. In The Dreaming, the story moves quickly, with the tension ramping up near the end. Jennifer's special skills are a novel concept, and the author should be congratulated on dreaming them up—pun intended. I have no issues with that score.
This was a good read, well-paced and characterised. I thoroughly recommend it.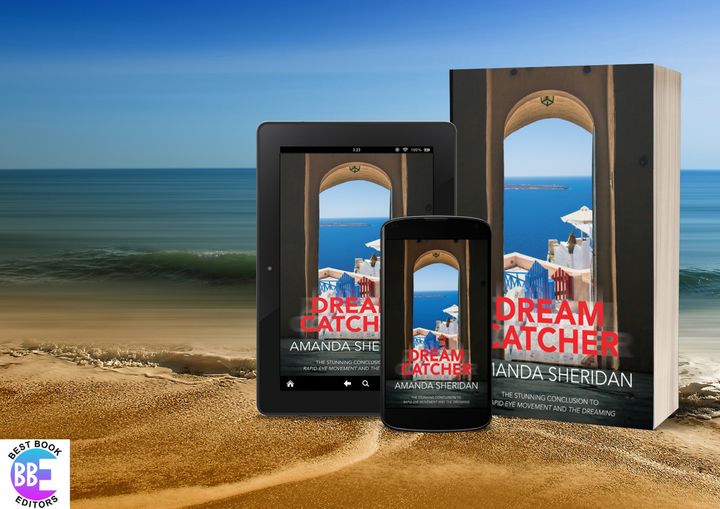 Review of Dreamcatcher – Amanda Sheridan (5*)
Things aren't good with Ilan and Jennifer. It's evident in the frosty reception he gets on return from his last mission—last in every sense. At Jennifer's insistence, he's retired from the organisation he loves after putting his life on the line and almost losing it. Jennifer's attitude says he should be grateful for her rescue as soon as he walks through the door.
She's resentful of what saving her husband's life cost. Now she's bound to Saul Mueller—who brings to mind Saul Berenson of C4's Homeland—for as long as he wants her. Jennifer's special skills are used in the service of the country. It's the way Saul and Ilan manipulated her that she can't forgive. Or the dream-as-real-as-life in which Ilan held a knife to her throat.
Conjugal harmony is off the table for now, then. Jennifer's on the night shift for the foreseeable. Her dreams—including one that touches on Saul's family—are anything but sweet. And then the pandemic strikes. Cue lockdown, and Jennifer and Ilan are forced into closer proximity than they want. Forced house arrest might just do the trick. When things might work out for the couple, they shoot off at a tangent, and our heroes are in peril again. Jennifer's dreams are a nightmare, and Ilan experiences life from her side of the duvet. There's also a little unexpected assistance through a voice from the past.
Can they work it out? It's touch and go, and, as this is the final book in the series, things could go either way. A page-turning narrative that builds to a climax from Amanda Sheridan, author of Rapid Eye Movement and The Dreaming. Highly recommended.
Here are a few more goodies from Amanda Sheridan for you to play with , click around and enjoy.
Amanda Sheridan
Media/Press Pack
https://www.bestbookeditors.com/uncategorized/amanda-sheridan-media-press-pack/
Amazon Book Links
Rapid Eye Movement  https://www.amazon.co.uk/dp/B086H3HQ4M/ref
The Dreaming https://www.amazon.co.uk/dp/B08MB3Z785/ref
Dream Catcher https://www.amazon.co.uk/dp/B0B352G21Q/ref
Book Trailer.
Rapid Eye Movement
Book Reviews
Rapid Eye Movement https://www.bestbookeditors.com/book-reviews/review-of-rapid-eye-movement-by-amanda-sheridan/
https://www.bestbookeditors.com/book-reviews/review-of-the-dreaming-by-amanda-sheridan/
https://www.bestbookeditors.com/book-reviews/review-of-dream-catcher-by-amanda-sheridan/
Blog Showcase
https://www.bestbookeditors.com/blog/blog-bbe-blog-13th-of-december-2021-new-release-omicron-coming-to-a-cinema-near-you/
Amazon Book Reviews
Rem https://www.bestbookeditors.com/book-reviews/amanda-sheridan-full-list-of-amazon-reviews-for-rapid-eye-movement-up-to-18-may-2022/
The Dreaming https://www.bestbookeditors.com/book-reviews/amazon-reviews-amanda-sheridan-full-list-of-reviews-up-to-23rd-june-2022/
Dream Catcher https://www.bestbookeditors.com/book-reviews/amazon-reviews-amanda-sheridan-full-list-of-reviews-up-to-27th-june-2022/
 Radio interview
https://soundcloud.com/user-153325005/16th-september-2020-chris-scott-show-on-fm105-with-amanda-sheridan-author-highlights?fbclid=IwAR1ByGfKdw3DruJ7u3VZhXtSDTT89A2A8TBra-jQ1f93bUY1155EjVdFZZQ
BBE Awards
https://www.bestbookeditors.com/blog/blog-1st-january-2022-bbe-book-awards-2021-winners-announcements-by-laura-lyndhurst/
Press/Media Pack We've added it in Amanda's tools above but we'd like to draw your attention to the Press/Media Pack again.  Click Here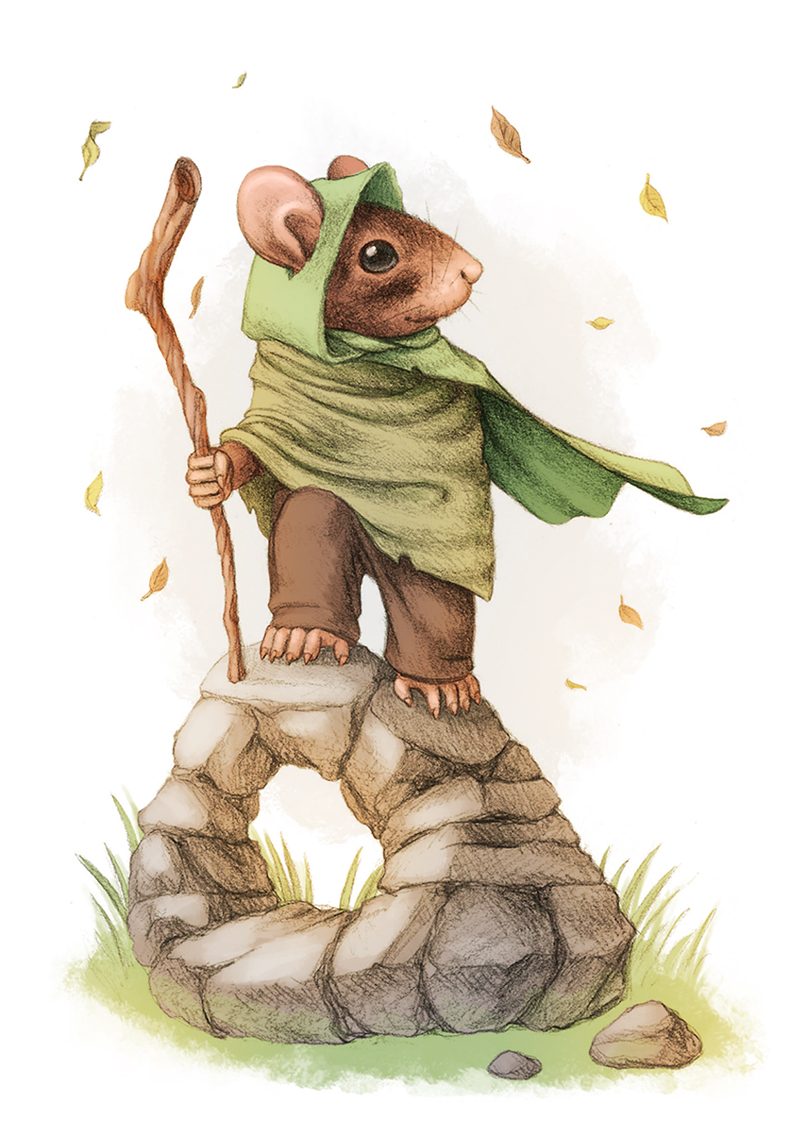 This is a recent service rolled out by BBE last month and we've sold over a dozen so far
We will put all of your marketing tools in one feature. In short, it's making you a mini-website of your own. The more tools you have, the more we can add. As new books come out we will update your pack regularly and add new tools to it (one book per charge).You can, of course use this for all of your  marketing and promotion and pull individual things  our of the pack as you need them–but that's not all.
We produce a cover letter to send out to publications, websites and companies. There is no limit to how many newspapers and magazine you can send to.
you send us the name of the newspaper or magazine (print or online) and we send it out for you asking them to give you a feature. People usually start with their local press and move out from there. Don't forget to approach trending podcasts.
We provide your cover letter and we send the pack out for you with your email address for them to contact you directly. You are far more likely to be taken seriously by the press if your request is sent from a company than by you. We will fully endorse your book.
Amanda Sheridan is our showcase author this week. She bought a press/media pack from us. We sent it to three initial newspapers in her area and within an hour she'd had 2 positive responses. 1 offering her an interview, the other a feature. 
And in final news this week. We've had a coup. I approached an artist last year. I loved his work and, as we had a gap in our service skills that would fit him well, I tried to get him on board with us. He said, no. Very politely and  'With regret,'–but a no is still a big fat no. This week he has agreed to come to us and be paid far less than his worth. Please remember that these character illustrations are Hand Drawn, and then hand coloured. Hours of work go into every one and we've got him for far less than he normally charges.Welcome Atlas, it's great to have you with us, love. We could have taken the profit–but we're passing that difference onto our customers. However, there's a catch–to keep this amazing artist, he needs 10 commissions a week. It's a tall order. But just look at these. How good are they?  He can do cartoon or photo-realistic. And if pushed he can do more than just animals–but animals are where his heart lies. Single Character illustrations for all of your markting–or full books.
And to show the process here is one in sketch  form and then coloured
Aren't they fabulous?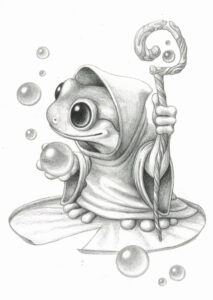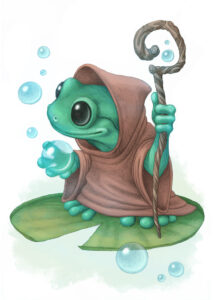 As always, many thanks to Laura Lyndhurst for another great blog.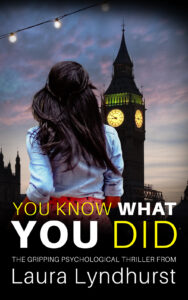 Website
https://www.bestbookeditors.com/
https://www.bestbookeditors.com/latest-news/
https://www.bestbookeditors.com/books-by-katherine-black/
https://www.bestbookeditors.com/what-you-get-for-your-money/
https://www.bestbookeditors.com/book-formatting-and-typeset/
https://www.bestbookeditors.com/illustrations/
https://www.bestbookeditors.com/marketing-and-promotion/
https://www.bestbookeditors.com/author-publisher-logo-design/
https://www.bestbookeditors.com/book-trailers-promo-videos/
https://www.bestbookeditors.com/author-interviews/
https://www.bestbookeditors.com/shop/
https://www.bestbookeditors.com/request-a-quote/
Facebook page
https://www.facebook.com/Best-Book-Editors-102025145430197/
Facebook Group
https://www.facebook.com/groups/625104781821119/?notif_id=1635265103733738&notif_t=groups_member_joined&ref=notif
LinkedIn Group
https://www.linkedin.com/groups/12659537/
Email
katherine@bestbookeditors.com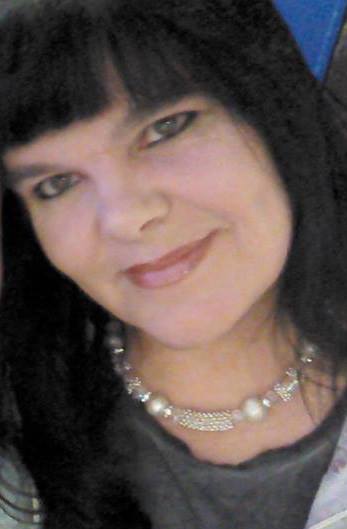 Katherine Black / Susan (Sooz) Simpson
Founder of Best Book Editors
Katherine has held almost every single job imaginable, from painting gnomes to zookeeper. She spent most of her life in the caring profession and has managed both a nursing home and a care agency. But her passion for the written language always brings her home to novel writing.
Born in Tyne-and-Wear, North-East England, she has settled in the beautiful Lake District, Cumbria, with her partner, two dogs, a cat, an iguana and a python (just don't ask her which of those six things is her favourite!).
She specialises in content creation and social media outreach, and has been a developmental editor for hundreds of clients. She owns and operates bestbookeditors.com where she helps foundling authors polish their skills. However, after being diagnosed with a dramatic brain condition in 2022, she has had to let 23 staff go, and scale back the business. BBE is still very much open, we are just fewer and can't take as much work on.
Katherine Black is the author of psychological thriller/detective/fantasy adventure novels.