Author Bio:
Amanda Sheridan spent her childhood on her parent's small farm at Lough Cowey, outside Portaferry NI. She travelled In all weathers on the Portaferry to Strangford ferry to attend Down High School in Downpatrick NI.
An avid reader she has always loved crime thrillers, spy dramas and mysteries and she never thought that she would write three novels.
Motorsport is her passion and she spends happy days, in the cold and the rain, at Kirkistown race track near Kircubbin. She loves Road Racing and F1 and has travelled to many F1 races, including extensive travel in Europe, the US, Canada and Australia for the love of her sport.
In 2017, she wrote her first novel. Rapid Eye Movement, is a psychological drama about two strangers, Lucy and Jennifer, who are experiencing each other's lives in their dreams. The Dreaming – a spy drama is a sequel to Rapid Eye Movement. And the last book in the series – Dream Catcher – was released on the 4th of June, 2022.
Amanda lives with her husband and their two collies near Greyabby a tiny village in Co. Down Northern Ireland.
Amazon Book Links 
Rapid Eye Movement
A Dream is but A Heartbeat.
When Jennifer Scott and Lucy Wilson were injured in accidents near their homes in Cyprus and England, they didn't understand the connection that formed when their consciousnesses collided and linked them together in their dreams. They are ordinary women, living their lives. They have never met.
Yet when Jennifer goes to sleep at night, she dreams about how Lucy came to be the woman she is today. She learns about the dream house Lucy found in the Yorkshire Dales, the two daughters she adores and her happy, but ordinary, life with her husband, Charlie.
When Lucy's head hits the pillow, she is transported to Jennifer's world in Cyprus.  She learns how Jennifer met Ilan–the love of her life–and she experiences the loneliness and worry that their relationship causes Jennifer.
Why are these women dreaming the other's life? Is it real? What does it mean?
And, if one of them stops dreaming what will happen to the other one?
Book Trailers
Book Reviews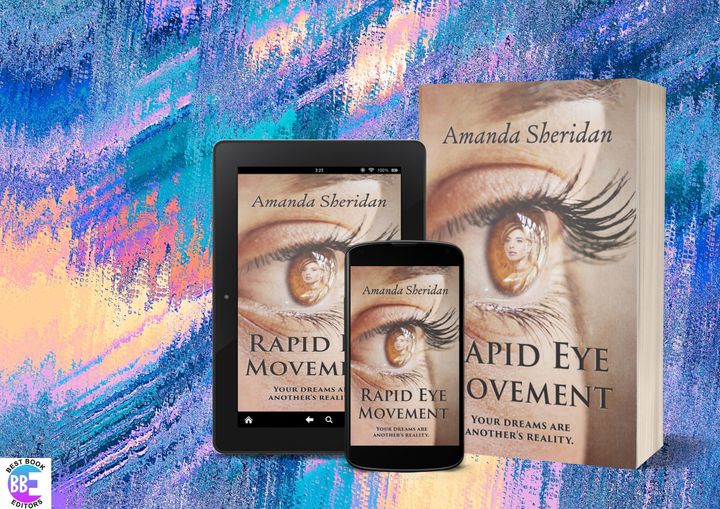 The Dreaming
The Dreaming.The Sequel to Rapid Eye Movement.
Jennifer and Ilan have put the events in Cyprus behind them and have settled into their new home in Israel.
Then Ilan goes undercover to infiltrate a terrorist organisation and prevent a major terrorist plot that, could cost the lives of thousands of people. He leaves Jennifer with a promise that this is his last mission and he will retire after it is completed.
But contact with Ilan is lost.
The Mossad recruit Jennifer to locate her husband and the terrorists using her unique talent of remote dreaming.
Can Jennifer succeed? And at what cost to her?
Book Trailers
Book Reviews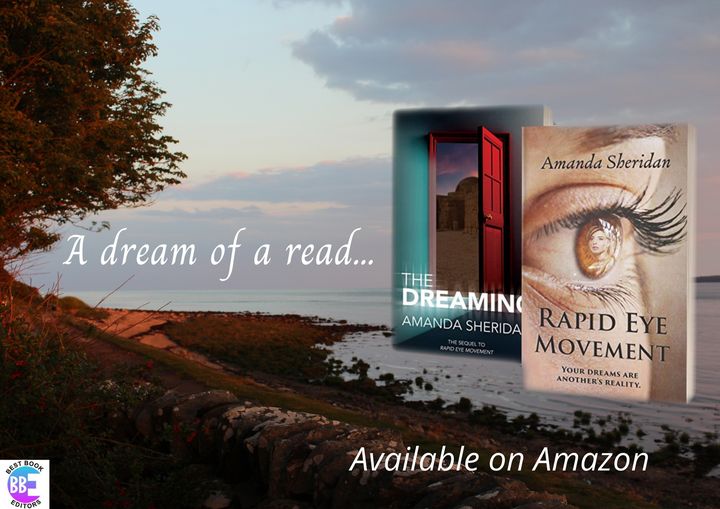 Dream Catcher 
Third Book in the REM Series
After using her unique lucid dreaming ability to rescue Ilan, and prevent a major terrorist atrocity, Jennifer Ben-Levi is forced to join Dream Catcher–a top secret program Mossad devised to spy on people through their dreams.
By day she fights to save her marriage, learning to forgive Ilan and fall in love with him again.
By night she creeps into the minds of the criminals, the terrorists and the traitors.
She is making the world a safer place.
But the cost might be her marriage.
Book Trailers
Book Reviews
Amanda Sheridan Winner of the Best Book Cover 2021 Award For the Dreaming
Amanda was also shortlisted and made the final six in the Best Book of The Year Category.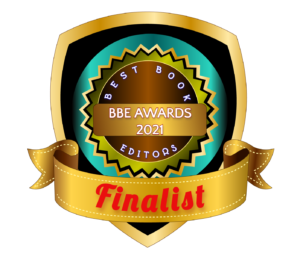 Best Book Editors have worked extensively with Amanda Sheridan and  she has fast become one of our much loved and favourite authors. From 250+ clients she was nominated for two awards in the BBE 221 Awards and won Best Book Cover. Her books are making a  big splash on the indie scene and Best Book Editors are happy to endorse her fabulous books. We wish her every sucess with her future career.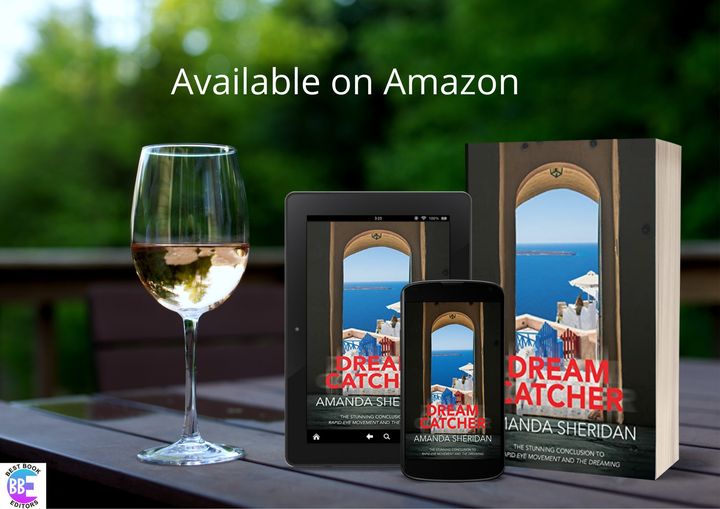 Website
https://www.bestbookeditors.com/
https://www.bestbookeditors.com/latest-news/
https://www.bestbookeditors.com/books-by-katherine-black/
https://www.bestbookeditors.com/what-you-get-for-your-money/
https://www.bestbookeditors.com/book-formatting-and-typeset/
https://www.bestbookeditors.com/book-cover-design/
https://www.bestbookeditors.com/illustrations/
https://www.bestbookeditors.com/marketing-and-promotion/
https://www.bestbookeditors.com/author-publisher-logo-design/
https://www.bestbookeditors.com/book-trailers-promo-videos/
https://www.bestbookeditors.com/author-interviews/
https://www.bestbookeditors.com/shop/
https://www.bestbookeditors.com/request-a-quote/
Facebook page
https://www.facebook.com/Best-Book-Editors-102025145430197/
Facebook Group
https://www.facebook.com/groups/625104781821119/?notif_id=1635265103733738&notif_t=groups_member_joined&ref=notif
LinkedIn Group
https://www.linkedin.com/groups/12659537/
Email
katherine@bestbookeditors.com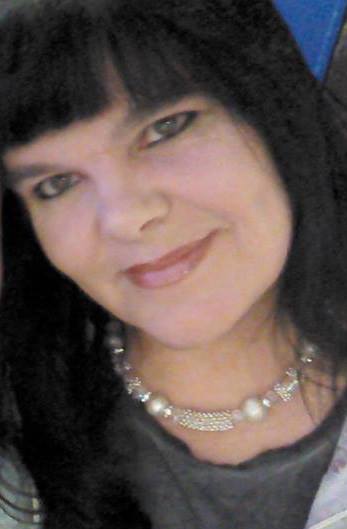 Katherine Black / Susan (Sooz) Simpson
Founder of Best Book Editors
Katherine has held almost every single job imaginable, from painting gnomes to zookeeper. She spent most of her life in the caring profession and has managed both a nursing home and a care agency. But her passion for the written language always brings her home to novel writing.
Born in Tyne-and-Wear, North-East England, she has settled in the beautiful Lake District, Cumbria, with her partner, two dogs, a cat, an iguana and a python (just don't ask her which of those six things is her favourite!).
She specialises in content creation and social media outreach, and has been a developmental editor for hundreds of clients. She owns and operates bestbookeditors.com where she helps foundling authors polish their skills. However, after being diagnosed with a dramatic brain condition in 2022, she has had to let 23 staff go, and scale back the business. BBE is still very much open, we are just fewer and can't take as much work on.
Katherine Black is the author of psychological thriller/detective/fantasy adventure novels.